The We Inspire Agency, led by C. E.O, Cortia Bingham kicked started the #WeInspireGirlsToBeStrongWomen school tour in St. James on Tuesday, March 7.
 With a group of dedicated sponsors which included The Jamaica Observer, Lasco Lasoy, i-Cool, Foska Oats, ARRC Media, Iprint, BluePrint, Elle & Vire, Ari Skin Care, Well-Teen and Curves in tow, the We Inspire Girls to Be Strong Women team journeyed to their first stop, Mount Alvernia High School.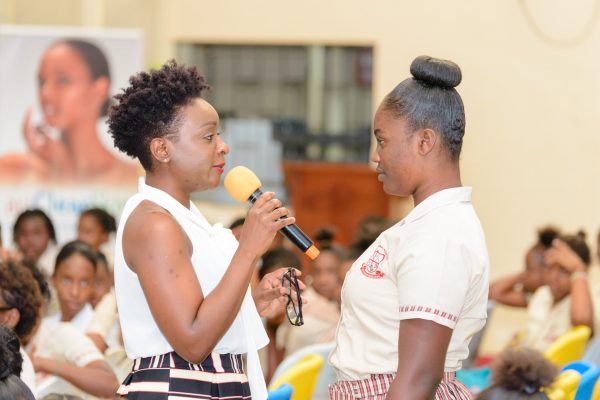 Being the alma mater of The We Inspire agency's founder, the home of "the girls in white" had to be the first stop. The ladies of Mount Alvernia received words of inspiration and valuable life lessons from guest speakers, Mrs. Joy Clarke, Justice of Peace, Head of Digicel Business (Western), Yendi Phillipps, Miss Universe 1st Runner-Up, Miss Jamaica & TV Personality, Dr. Claudine Lewis and Diahann Gordon- Harrison, Head of Children's Advocate Jamaica.  
 Day two was spent at the St. James High School where the We Inspire Girls To Be Strong Women tour continued with an even stronger message as the group celebrated International Women's Day with emphasis on this year's theme, "Be Bold For Change," under the auspices of The Mayor of Montego Bay Homer Davis and Councilor Richard Vernon.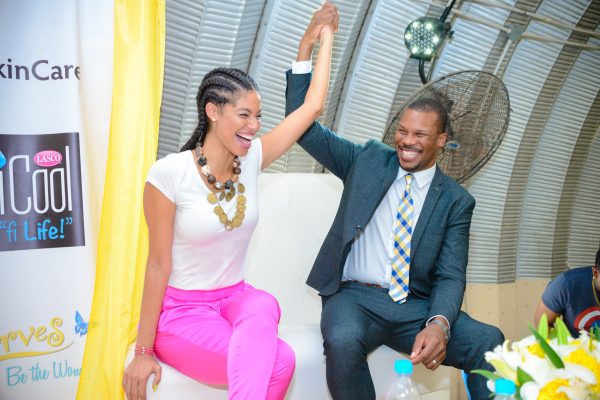 The speakers slated for St. James High were Yendi Phillipps  – Media Personality, C.E.O YMDC& Miss Universe 1st Runner Up, Mrs. Joy Clarke – Justice of the Peace, Head of Digicel Business (Western), Marc Frankson, C.E.O of designs by Marc Limited and Janice Allen, Regional Director of the Jamaica Tourist Board. The students were treated to vibrant performance by Rondell Positive, who had the auditorium singing along to his vibrant praise and worship songs. 
The students were feted by the sponsors who provided product samples and tips on how they can use these products to nourish their bodies and how to maintain proper hygiene. 
Giveaways were also a part of "the order of the day" at both schools as the group encouraged students to share with them what they learned during the sessions with poise and confidence. 
The We Inspire Girls To Be Strong Women School Tour then journeyed to the Bridgeport High School in St. Catherine.