In this installment of Our Stories, young fashion designer Qwesi Wray shows just how anyone can turn their life around, even in the darkest of situations….For many people, Jamaica is pictured as an island paradise – white sandy beaches, a beautiful and vivacious culture, rich and wholesome food, and attractive people. And while that image is not far from the truth, if the lens is focused on the inspirational stories of ordinary Jamaicans, you'd find a sharper, richer and truer image of the Jamaican experience…this is Our Stories!
Meet Qwesi Wray – CEO of Broken Hearts Fashion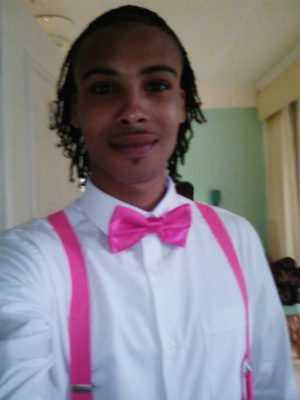 We all know there are many paths to attain success in life and we are free to choose the easy way or the hard way to attain these things. Not so long ago, Qwesi's lifestyle was characterized by fast money and fast everything, a far cry from the life he was exposed to as a child living in a Christian home. However, a quick pit stop in prison helped him to realize that the fast life isn't as it appears to be. He also gained a valuable skill while behind bars which elevated him to next level greatness.
How did you get involved in the "fast life"?
I was a good boy until the age of 15 when I just started learning how to be a man, and living in a household with your mom not knowing how to teach you how to become one I tried to teach myself and I turned to the streets but that never ended well and I got locked up for 6 months living life in the fast lane, but you know I don't really want to get too much into that just that I was making illegal money.
Wow! You spent time in prison. But it wasn't all bad. How did you get involved in fashioning designing while in prison?
They give you options when you are in there, but the one that really appealed to me was the sewing because I use to sketch all the time so I chose that. I spoke to the warden and let them know that I wanted to do that to make sure that I did not get into any trouble with the other inmates, and not saying I am the most handsome man but I am good looking and being in a place like that with those looks, it is not a good thing. I started from scratch because I did not know one thing about sewing. We started making khaki pants and shirts, you know regular stuff, but I found myself experimenting and wanting to design new things and God blessed me with a great warden who taught me everything…..
That's great but why did you choose sewing?
Honestly, I wanted something to wear that was different than what everyone else was wearing, and even though I was in prison I still wanted to look different. My birthday was coming up and I decided I wanted a different look so I made myself a pullover for my birthday with the same khaki material because that was the only material they gave us to work with. I just think I really gravitated towards sewing because of my creative imagination and just wanting to look different from everyone else and not buy the same thing people were buying and wearing, so my first experiment was the pullover I made for my birthday and when I wore it everyone inside really liked it and I realized there was just so much more I could do and my ideas just kept flowing….
While you were in prison your faith in God was restored. What pushed you to start reading the Bible?
When I was in, I got a lot of books to read and I read them all, and then I ran out of books. And the only thing I had left was the Bible so I started reading that you know and I felt at that time I took a different approach to it. I started reading it like a storybook and not try to study it which I was doing before and now I have a better understanding of it and it became more interesting. I could definitely see God working in my life and I just started to read the Bible and gaining knowledge and that's when I decided I really had to make a change in my life.
Excellent! When you were released from prison, what did you do?
When I got out, luckily I can say my mom was there for me and the first thing she asked me was, what is next, what did I plan on doing? Am I going to go get a job and I was like mom, who is going to hire someone that just came from prison? I told my mom I love sewing and I wanted to stick to it and learn more. Soon after I applied for a program affiliated with (H.E.A.R.T) so I basically dropped everything in Montego Bay and came to Kingston started the program which I am still currently doing, and here I am today.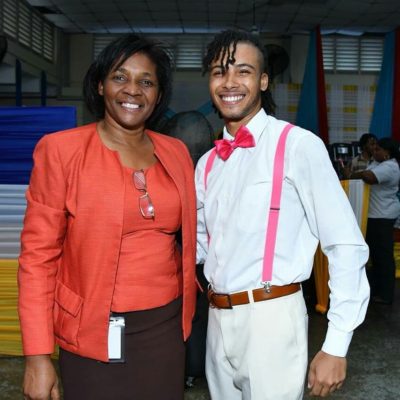 I know that you currently manage a fashion business. What is the name of your business?
Broken Heart Fashions
How did you come up with that name for your company?
I named my company based on my personal experience. I have experienced love about four times already in my life and I am only 25 years of age and I have had my heart broken many times and most if not all humans can relate to this experience. But what I want to do is focus on the positives and not all the tears and the runny nose aspect of having your heart broken, but knowing that you can come out on the other side.
8. Now you talk about making a difference in youth. How do you plan on making a difference?
I represent change by getting our youths involved because so many of them have talent, I want to help them do something whether it is fashion or some aspect of fashion, retailing and sales and even down to the person making patterns. I learned from my mistake so I know and that is why I want to help the youths to make a change so we have to open our minds and teach the youths to look at this thing from a larger scale because this is a billion dollar industry. I want to have a business where I can employ many and I also want to teach as well.
What are you currently working on?
I am currently working on a military jacket for a client's 50th birthday celebration.
Describe your sense of style?
I would describe my style as International, modern and current. I have had someone overseas saw me in a blazer that I made and ask to purchase it from me, which was my first international purchase.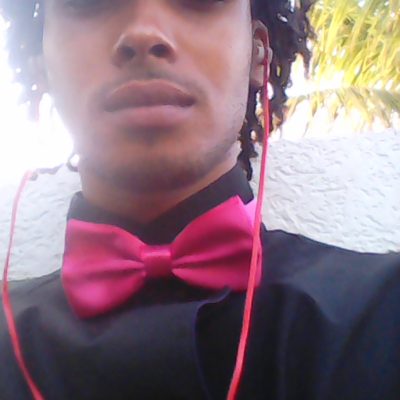 Where do you see yourself in the next year?
Hopefully supplying for 2 to 3 stores in Jamaica and internationally.
Which celebrities would you want to work with?
Of course artists from Jamaica like Beenie Man and international artistes like P Diddy, Jada Kiss and Rick Ross.
And I am sure you will work with them one day. Thanks for sharing your story Qwesi!
Follow Broken Heart Fashion on Instagram