Yes, you read right!
On February 15th, the USAID-funded, Fi Wi Jamaica project honoured 48 graduates from its first Masters-in-Residence cohort during an action-packed and entertaining, ceremony at the Spanish Court Hotel's Valencia Suite. You could hear, see, feel and taste the rich, Jamaican culture as the speakers recollected their experiences during the first installment of the Programme. According to Fi Wi Jamaica's Communication Consultant and Master of Ceremony, Fabian Thomas, "through coaching, mentorship, and entrepreneurship, the programme aims to…improve the international appeal and global competitiveness of Jamaican music as well as reposition Jamaican music as a positive and progressive genre".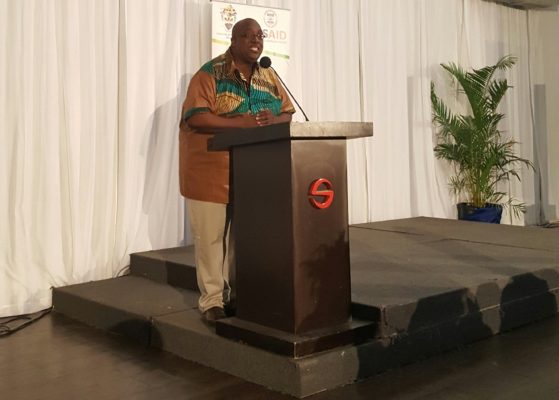 The participants received extensive training in several areas of the entertainment business to include entertainment management, studio engineering, stage performance and theatre production. Now, you'd believe that after 18 months of classes, long rehearsals, research and practice and practice and practice, the graduates would be wined, dined and feted. Well, they were BUT their skills were put to the test as they provided the entertainment package for the evening. And guess what? They passed with flying colours! Among the many highlights of the night was the MIR graduates' debut of their song, "Ubuntu" inspired by the definition of the African term, "I am because of who we all are". (Watch the video)
VIDEO: At the Fi Wi Jamaica's Master's in Residence Cohort 1 Graduation Ceremony…a master's programme for Jamaican entertainers.

Posted by Jamaicans.com on Thursday, February 15, 2018
Based on the immediate outcomes of this training programme, to include: (i) the launch of an all-women, album promoting positivity, G.U.R. L. E. S, (ii) and the production of a musical chronicling the daily struggles and opportunities of Jamaican youth, Forbidden Fruit, the pilot-run of the Masters-in-Residence programme definitely proved to be a success. The 18-month training programme was hosted by the University of Technology, Jamaica under the esteemed tutelage of Professor Rosalea Hamilton.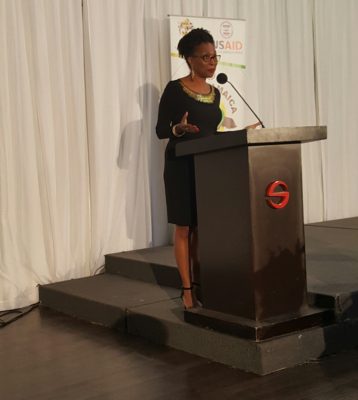 She was supported by a distinguished panel of entertainment industry experts to include internationally-acclaimed, musical director Mikie Bennett, 'roots' theatre playwright, Trudy Bell, choreographer and creative practitioner, Michael Holgate and creative director, Conroy Wilson.
 The true beauty of this academic, training programme for artistes and creative professionals, is that it is absolutely free. Visit the Fi Wi Jamaica project Facebook and Instagram pages to find out more information about its latest projects and community development initiatives.