The continuing education programme for adolescent mothers at the Montego Bay branch of the Women's Centre of Jamaica Foundation has been enhanced with a fully outfitted cosmetology room to support their training.
The Centre currently serves 48 ladies seventeen years old and younger, who have had their schooling prematurely ended due to becoming pregnant. Now, thanks to the support of the Sandals Foundation and Coca Cola through their Women Helping Others Achieve programme, the young ladies of the Montego Bay branch will complete their cosmetology courses in a newly retrofitted space.
The improvements valued at JA$650,000 comprise the installation of new cosmetology equipment such as hairdryers, washing sinks, styling stations, furniture and nail beauty supplies as well as the installation of new windows, the addition of storage space and fresh coated paint and inspirational murals.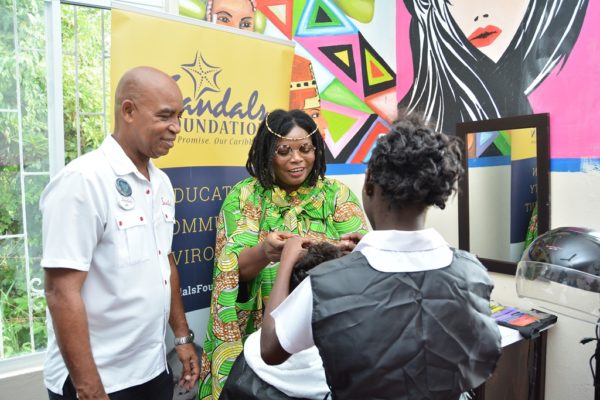 Speaking Tuesday, November 26 at the handing over ceremony, Ian Spencer, Sandals Foundation Ambassador shared that the empowerment of the most vulnerable groups in society is critical to achieving national development.
"As we all do our part to develop Jamaica as a place of choice to live, work, raise families and do business, it is important to be equitable in the opportunities that are offered to the most vulnerable. Teen mothers are a vulnerable group that through education and skills training can work to secure a better future not only for themselves, but their families, their communities and by extension, Jamaica."
Pastor Carlton Smith, Acting Centre Manager at the Women's Centre of Jamaica Montego Bay, said the upgrades will allow the girls to execute the practical component of their cosmetology course.
"The upgraded facility will help the ladies get the much needed experience they need to complete their studies," Pastor Smith noted. He added that the Women's Centre had been seeking a sponsor for the Cosmetology lab for a number of years, with many promises but without any success. "As such the Sandals Foundation has been like a God send."
Pastor Smith encouraged the students to make use of the opportunity presented to them and hinted that the Women's Centre would be seeking HEART accreditation for their course now that they had proper facilities.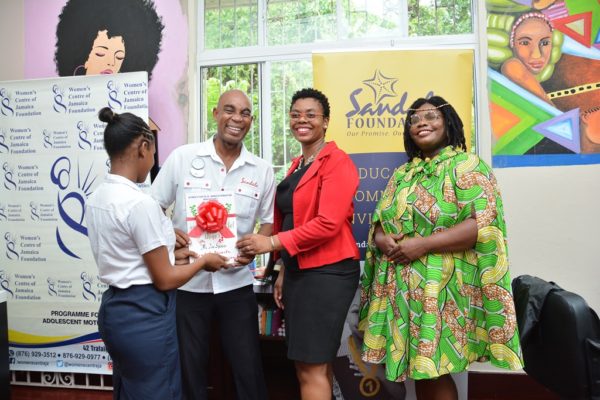 Camille Josephs (not real name) student at the Centre said "I am really overjoyed right now. We had been hoping that we would have a good cosmetology room to do our subjects properly and now we have one. And the equipment is so nice and new. I also love the murals that the artist draw on the wall…it liven up the place"
The Sandals Foundation's Women Helping Others Achieve initiative commenced in 2009 focusing in part on educating and training teenage girls and women in professional and entrepreneurial skills development. The programme is directly aligned to achieving Goal 5 of the United Nation's Sustainable Development Plan which calls for, among other things, the economic empowerment of all women.