In this installment of Life of Success, Leon Robinson and Carlton Lindo shares their story of Insight Studios…Jamaica is the place to do business! And in this series you'll learn how ordinary Jamaicans innovate, produce, package and distribute their versions of Brand Jamaica! This is Life of Success.
Leon Robinson and Carlton Lindo founded Insight Studios in 2009, a Jamaican design agency offering creative and effective branding solutions through the use of graphic design, web development and motion graphics.  Leon, who is the lead designer of the company, shared an insight into the company's success.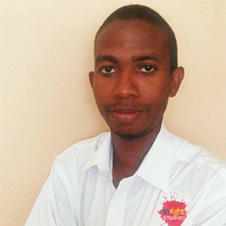 Give me one word to describe your industry.
I'd like to say competitive but I mean every industry is competitive…I think the Jamaican design industry is lacking in creativity and it lacks luster
So why graphic design, did you study this area in university?
No….I studied business at UTech (University of Technology).
How does it feel managing your own company?
Well it's rewarding and stressful at the same time
Which company gave Insight Studios its first job?
I think it was Alpha Security. We did a sign for them and we did some ads for them.  We've done stuff for COK, Mothers and Suzie's Bakery, just to name a few.
What are some of the services your business offer?
We offer a number of services. On the creative side, we offer graphic design, web design, and motion graphics. We offer printing, and we offer signs…numerous services.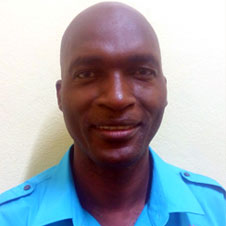 Describe one of the projects you're most proud of.
There was a thing I did for Dekal Wireless, it was an art piece. We had Dekal Wireless on the side of a paint can and the paint can was pouring the words.
What is your end goal? What do you expect to achieve?
Well I want (Insight Studios) to become a design agency. It would be best if it is a full on marketing agency, but I would want us to focus primarily on design….maybe like another CGR, focusing strictly on design.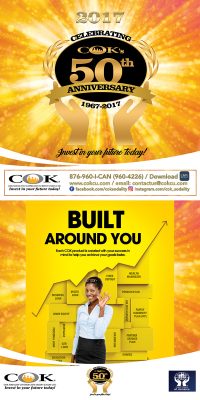 Do you have overseas clients, any clients outside Jamaica?
We don't have any clients outside of Jamaica, but we're open to the possibilities.
 What are your rates like?
It depends on what the client wants, it varies. It's like asking how much for a car, how much for a house. It all depends on what you want. A typical 5-page website would be around $70,000 on average.
Sounds good! Thanks for sharing the Insight Studios story Leon!
Follow Insight Studios on Facebook and Twitter.
For more information, visit their website.