In this installation of Our Stories, Attorney-At-Law Jezeel Martin speaks about his personal experiences living in an inner-city community. For many people, Jamaica is pictured as an island paradise- white sandy beaches, a beautiful and vivacious culture, rich and wholesome food, and attractive people. And while that image is not far from the truth, if the lens is focused on the inspirational stories of ordinary Jamaicans, you'd find a sharper, richer and truer image of the Jamaican experience… this is Our Stories!
There are several persons on a daily basis experiencing harsh realities sometimes beyond their control. However difficult life may be, it is important that you do not give up. There are many people who are in your position or even worse, who have overcome their obstacles by enduring and pressing towards their dreams.
Meet Jezeel Martin – Attorney-at-Law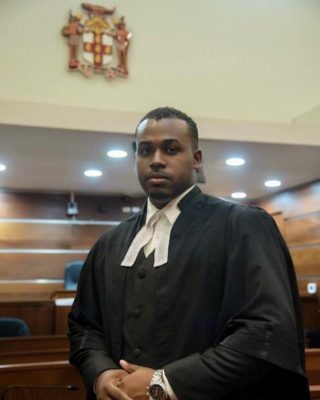 This former student of the Norman Manley Law School endured several obstacles while living in an inner-city community including poverty. Nonetheless, he was steadfast in his pursuit of greatness.
What was your greatest fear of living in an inner-city community?
My greatest fear was the possibility that I and or someone I loved could have been seriously injured or killed. That fear, if allowed to build up over time, would have crippled me. However, in the inner city sometimes you learn to be bold, step out in faith and move around, even in fear, so you're not 'stuck' or stationary forever. I had to learn to fight the crippling effect of that fear even though I was still fearful.
What were some of the biggest obstacles you faced?
Wow, they are so many. Fundamentally it all started with not being able to afford the basic necessaries of life without much sacrifice. Everything was a struggle, and I mean EVERYTHING. I had to learn to be grateful for the basic things in life, as everything else was seen to be luxury. Secondly, it was the violence in the community that had that crippling effect which I had to constantly fight. However, the biggest was not having the financial resources to chase after my dreams. I had to think real hard about how I would chase my dreams without these resources.
You mentioned that everything was a struggle? In what ways did you struggle?
Finances were very much limited and sometimes non-existent. So it was very difficult to afford many things. However, my mother knew how to stretch the little that we had to ensure that we were ok and most times would not go to bed hungry. We didn't have piped water to the house and so my brothers and sister living with mom had to take several trips to several standpipes in the community to catch water. The violence in August Town also made things worst.
Why didn't you have the financial resources to pursue your dreams?
I grew up in a single parent family where my mother was the head. She was primarily a janitor and sometimes a household helper. Therefore, mom's income was limited and had to stretch on a priority basis which was at all times in the best interests of us, her children. Therefore, save for absolute essentials, 'wants' were luxury items!
How did you acquire the funds to pursue your dream of being a lawyer?
First, it started with having received a 9-year full scholarship which covered all my academic expenses throughout high school! This was given to me by Philip Wong, a St. George's College Old Boy. This really changed my life and out my path on a positive trajectory and so I tried my best to do well in school.
In April 2012 I had received a few scholarships to attend Ivy League universities in the USA having had an almost perfect SAT score. However, by May, two days after Mothers' Day my mother suffered a massive debilitating stroke which left the right side of her body motionless. Mommy couldn't speak or swallow. This was very devastating for me. Faced with the scholarship offers, I decided to turn them down and stay in Jamaica to help take care of my mom. With zeros dollars and zero cents remaining, I decided to accept an offer from the UWI, Mona to study law full time at a hefty cost of US$10,000.00. I then had to get a job. I started working as a Merchandiser and a Bag Boy at General Food Supermarket in Liguanea. Shortly after that I also started working for the High Commission of Canada in Kingston while still employed to the supermarket. I also hustled by selling imported LED dome lights for cars. Sadly, the income from all these jobs couldn't cover my entire tuition, but I was fortunate to receive a lot of support from members of my church family and friendship circles.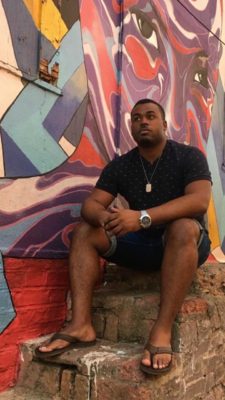 What was your initial reaction when you found out you were admitted to Law School?
Completely excited! This was a mere dream I had when I was younger and so there was a validation that came with the acceptance. The fact that I was getting so much closer to accomplish my dream of becoming a lawyer.
How did you survive law school financially, covering daily expenses, etc?
The income from my various jobs helped but was not sufficient. I was fortunate to have good friends like Jon-Ross Dela Motta, Karyll Bennett-Robinson, Jordan Clarke and Isat Buchanan who were always looking out for me during UWI and even some of the parent got involved in raising funds for my studies. Caroline Mahfood, Executive Director of the Grace Kennedy Foundation, was a huge motivator and got the foundation to help me a few times. My former boss, June Wong, one of the owners of General Food Supermarket contributed in a significant way by rallying troops of strangers to donate to my educational pursuit. I also received scholarships from the UWI Toronto Gala Scholarship Fund. There were many other friends who helped and to them, I am so grateful.
How did you manage to overcome these challenges?
I had to face reality and accept my truth. I wasn't rich, neither were my mother and siblings. Notwithstanding, I decided not to compare myself to others who had much, but to think of ways in which I could overcome these challenges. First I had to believe that I was worthy of my dreams being able to transform into a further reality, I then found out what I needed to do, that path I needed to take to accomplish my dreams. Then I persuaded myself that I needed to be determined no matter what not to allow any obstacles, delays or barriers prevent me from fighting for the day my dream will become my reality.
What/who was your motivation?
My mommy. Seeing her struggle and constantly sacrifice so much for us and her need to expose us to what is good in life and a sound education made me want to do nothing but get to the stage where I could give her the world and more. My elder sisters, Cavel and Avril also motivate me to become the best version of myself. Avril also tried her best to expose me to a lot of amazing things in life, taking me outside of the garrison, so that I could see another world I could one day become a part of.

How did it feel to graduate law school and then Norman Manley Law school?
Freeing! Law school was just stress! It's difficult enough being a full-time law student but I had to work quite a few jobs and study full time. So graduation for me was that emancipation from constant struggles, burn out and poverty! It's signaled for me the metamorphosis from being the poor little youth from August Town to becoming the young man from August Town who worked hard and is now reaping the fruits of his hard layout by living his dreams.
What does education mean to you?
Nuff nuff! The best investment anyone can make. Education is a tool that can be used to transform ignorance into knowledge. It's a tool that can change people's lives forever if taken seriously. If it wasn't for the opportunity to receiving good education, I would not be where I am today.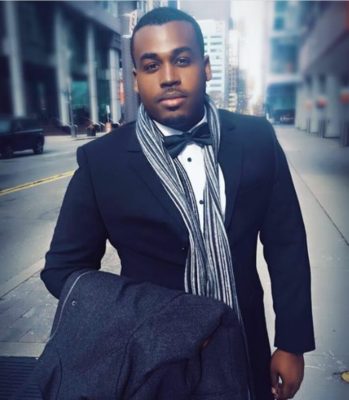 What is your life's philosophy?
We are nothing without God and his strength as, without Him, nothing is possible. It's important to submit our lives to God and obey his Word. God will guide and elevate us according to His will. We have to trust him, be obedient and be patient. This process, however, requires much sacrifice and hard work.
What message would you like to give to other young people like yourself who have been through a similar situation?
You are worthy! You are capable of so much! God has an amazing plan for your life if only you just believe. The first step in realizing your dream is first believing that it is possible! You have to believe and begin to accept that you can one day live out your dream. The next step is to find out what you need to get yourself to the next level I'm accomplishing that dream. Don't compare yourself to others (to those who are older, those the same age and to those who are richer). Everyone has their own time zones. The fact that someone else is living their dream and has accomplished much within a short period of time does not mean that you are any less important or unworthy of your dream coming through. You have to stick to the plan! You have to be determined to do what you need to do for as long as you need to do it in order for that dream to be materialized. Also, surround yourselves with people who pour into your life and lift you up rather than those who will add negativity to your life and tear you down. Because we are already at a disadvantage by being poor, we have to work much harder than many who may have more support. So it's not going to be easy! You may suffer physically, emotionally and mentally in your pursuit to accomplishing that dream and so it's important that when you are at your lowest, you can rely on and count on people around you to lift you up and motivate you to regain that strength to keep fighting. Remember the opportunity cost of every decision that you make that will impact your dream. Be practical and logic, but sometimes you will need to step out in faith.
Thank you for sharing such an inspiring story Jezeel. We wish you all the best in your endeavours!