"People have a choice, animals don't," said one resident of Whitehouse as she debated a point outside the Whitehouse Community Center while waiting to have her dogs neutered at a recent Spay and Neuter Clinic.
The three-day clinic, which was spearheaded by the International Spay and Neuter Network (ISNN) in partnership with the Sandals Foundation, has been hosting these clinics for the past eight years during which they've surgically sterilized over 5,000 cats and dogs at various locations throughout Jamaica including Ocho Rios, Kingston, Montego Bay and Negril.
This particular clinic, a first for the Whitehouse area, saw over 85 cats and dogs being spayed and neutered by a team of dedicated veterinary surgeons and veterinary assistants from the US and Canada. They were supported by several local volunteers, including staff members from Sandals South Coast. ISNN also partnered with Pam Lawson and Dr. Calvern Thomas of the Jersey Society for Prevention of Cruelty to Animals (JSPCA) on numerous logistical and permitting arrangements, transportation of equipment and providing an animal ambulance.
"This clinic definitely had a lighter work load," said Dr. Kimberly Freeman, Lead Veterinarian for the ISNN group. "We are used to having up to 300 cats and dogs over the three day period."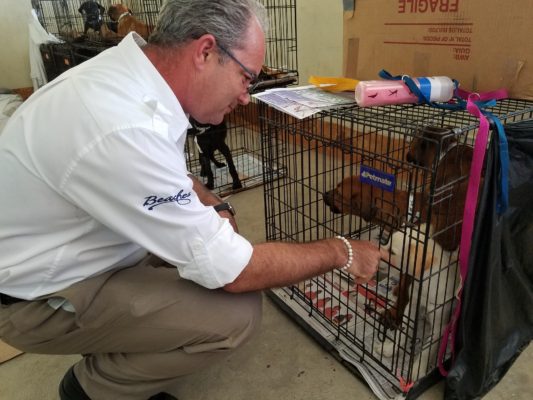 She noted however that the lower numbers are often expected with a new community and that they usually get very busy once word gets around about what they are doing and why. "What persons don't realize is that poverty affects animals the same way it affects humans plus there are other benefits in having their animals sterilized."
According to Veterinary Surgeon, Dr. Marc Kramer, a seasoned ISNN volunteer and board member, pets that are spayed and neutered live longer, healthier lives. "These pets are less likely to run away from home and end up getting hit by vehicles or getting in trouble so for that reason they also make great guard dogs or pets."
Kramer also noted that having pets spayed and neutered can prevent them from developing certain diseases like prostate cancer in older male dogs, breast cancer in older female dogs or pyometra, an infection in the uterus. Animal overpopulation also poses a human health risk if they are running around as strays with increased numbers of animal bites and parasites.
For George Williams of Culloden District, the thought of having his three dogs spayed and neutered had long lingered on his mind, but sometimes finding the time and resources to get this done proved a challenge. "I was happy when I heard about the clinic coming to Whitehouse and thought the vets did an excellent job."
Over the three days, 23 cats from the picturesque Sandals South Coast resort were also spayed and neutered. Particularly pleased with this development was resort Environment, Health and Safety Manager, Vilma Smith, who played a vital role in the planning and preparation of the ISNN clinic in Whitehouse.
"Sprawled out along fifty acres of pristine gardens, Sandals South Coast is a haven for our feline friends and the resort guests love them, however having too many of them around can become a problem," she said. "Having them spayed and neutered at the ISNN clinic will allow us to keep the lovely felines we already have without worrying about an over-population problem."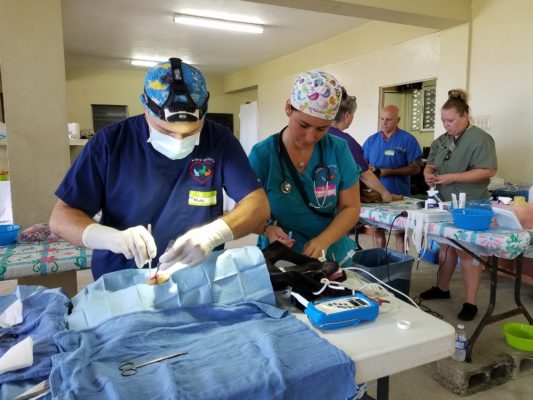 In addition to spay and neuter clinics like the one in Whitehouse, ISNN also partners with Dr. Graham Brown at Animal Care Veterinary Hospital by subsidizing around 15-20 spay and neuter surgeries for street animals and low income pet owners per month. "We also help sponsor surgeries for street animals at the Negril Spay and Neuter Clinic," said Dr. Freeman.
The Sandals Foundation and ISNN hope to return to the South Coast soon to continue this vital work of improving the lives of pets and people. "We don't want to stop the birthing of cats and dogs but we don't need to have so many that they can't be properly cared for. If we can humanely control their population, that is the solution." Dr. Kramer