Sandals Foundation volunteers joined several other environmentally focused organizations to cleanup Coastlines across the Caribbean on International Coastal Cleanup (ICC) Day 2017.
Within the Whitehouse region, volunteers from Sandals South Coast and community members converged at the populated Whitehouse Fishing Village and collected 54 bags of garbage weighing in at 800 lbs. in just under two hours.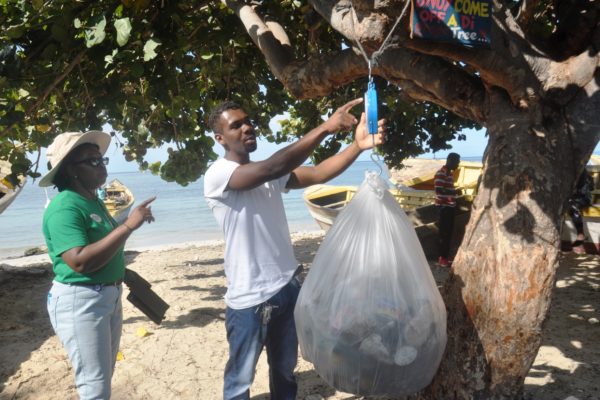 Among the items retrieved from the beach were plastic and glass bottles, Styrofoam containers, clothing items and other small household items.
Started by the Ocean Conservancy in Texas, USA, ICC is the largest one-day volunteer event in the world with more than 100 countries participating annually.