Sandals South Coast will bring the curtains down on the summer holidays with a community Health and Social Services Fair on Thursday, August 30th at the Crawford Primary school in St. Elizabeth.
Held under the theme 'Building Communities one resident at a time', the Health and Social Services Fair, which is being done in partnership with the Social Development Commission (SDC) and the Crawford CDC, will benefit residents from Crawford, Fostic Grove, Top Dalintober, Bottom Dalintober, Hill Top and other neighboring communities.
The Health and Social Services Fair will give residents the benefit of a number of health services, including male prostate testing, medical examinations, heart checks, blood glucose and cholesterol checks, blood-pressure checks and nutritional counselling. This is being offered by the St. Elizabeth Health Department, Royale Pharmacy and the Jamaica Red Cross.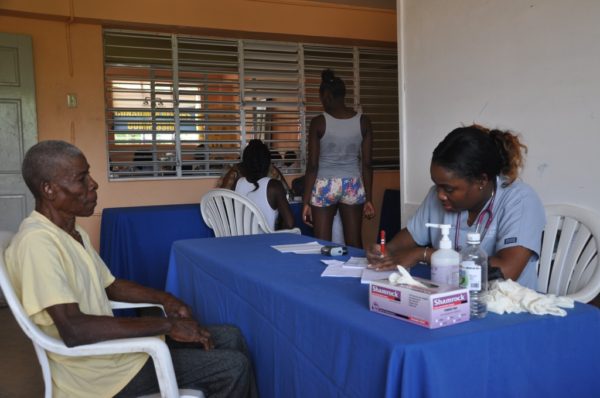 A team from Jamaica AIDS Support for Life will conduct HIV Testing and counselling. While free drug counselling and presentations will be done by the National Council on Drug Abuse.
Residents will have access to critical social service entities. Among the key agencies already rostered for the event are the Ministry of Labour and Social Security, Heart Trust NTA, Jamaica Foundation for Lifelong Learning, National Youth Service, National Housing Trust, Rural Agricultural Development Authority, Tax Administration of Jamaica and the Child Protection and Family Service Agency.
Residents will be able to apply for birth, death and marriage certificates from the Registrar General's Department.
In addition to these services, there will also be something for the kids as well as back-to-school giveaways and the Jamaica Constabulary Force will also be out in their numbers.
Most services are free while a few will attract a minimal cost.
Public Relations Manager for Sandals South Coast, Rochelle Forbes noted that the aim of the health and social services fair is to promote a healthy lifestyle among residents while providing them with the tools and information they need to improve their ability to operate as employable, informed and responsible citizens.