The CIF/IDB grant funded Investment Plan of the Caribbean Regional Track of the Pilot Programme for Climate Resilience (PPCR) project in collaboration with the Caribbean Public Health Agency, (CARPHA) is building on efforts to improve climate resilient community water systems in the region. Between February 11-14, 2019, regional consultations were held in Grenada, Jamaica and St. Lucia. Technical personnel and policy stakeholders in the water sectors came together to develop the methodologies to conduct the water vulnerability mapping in each country.
A key area of focus across the regional meetings was the development of a Climate Risk Vulnerability Assessment (CRVA) mapping tool for urban and rural water service providers to inform planning for water security and availability. The workshop further explored the potential contribution of rainwater harvesting as a climate change adaptation strategy to improve the resilience of water supplies.
The CRVA mapping tool will to help identify areas of vulnerability – where climate change is mostly likely to have significant impact on existing water resources. This will take into consideration geographic locations where rainwater harvesting is likely to be practised (because of lack of other water supplies) and areas where the reticulated water supply schemes are prone to drought and hurricane damage which could impact availability.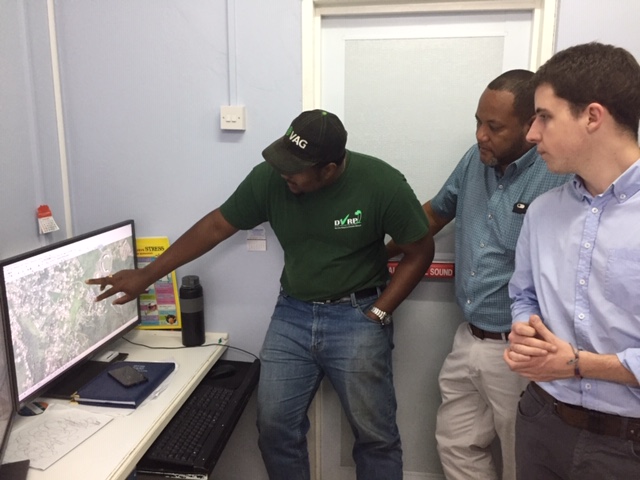 Patrick Reid, Senior Project Engineer, Rural Water Supply Limited, Jamaica and specialist in rainwater harvesting noted the value of the workshop. "The workshop was geared towards us coming up with a methodology as to how we can decide which areas in Jamaica would be more vulnerable to water scarcity due to climate change. It was a useful process as we implement a lot of rainwater harvesting projects on a yearly basis. The workshop enabled us to assess our method of selection as to which communities are classified as priority for these projects."
The methodology developed will be used to draft vulnerability maps for presentation back to the national stakeholders across the select countries at follow up Water Vulnerability Mapping Verification workshops to be held later in the year. These workshops will include some Geographic Information System GIS training on the water vulnerability assessment work.
The consultation is part of the larger efforts of the PPCR to strengthen capacities of rainwater professionals and practitioners through the delivery of training and improved guidance.