In this installment of Our Stories, BBC Bristol Radio Host Primrose Granville shares her experience with polycystic kidney disease and her journey to desensitizing organ donation…For many people, Jamaica is pictured as an island paradise – white sandy beaches, a beautiful and vivacious culture, rich and wholesome food, and attractive people. And while that image is not far from the truth, if the lens is focused on the inspirational stories of ordinary Jamaicans, you'd find a sharper, richer and truer image of the Jamaican experience…this is Our Stories!

A wise man once said, "the greatness of a man is not in how much wealth he acquires but his integrity and his ability to affect those around him positively". In life, there are a lot of obstacles that we must face but what makes all the difference is the approach we take to overcome these obstacles and pave a way for the change we need or hope to achieve. Though myths tend to be at the forefront of every culture, sometimes these myths can be to the detriment of people within the community. The concept of organ donation within the Caribbean has been faced with many misconceptions which cause the number of people donating to be at a minimum.
Meet Primrose Granville – BBC Bristol Radio Host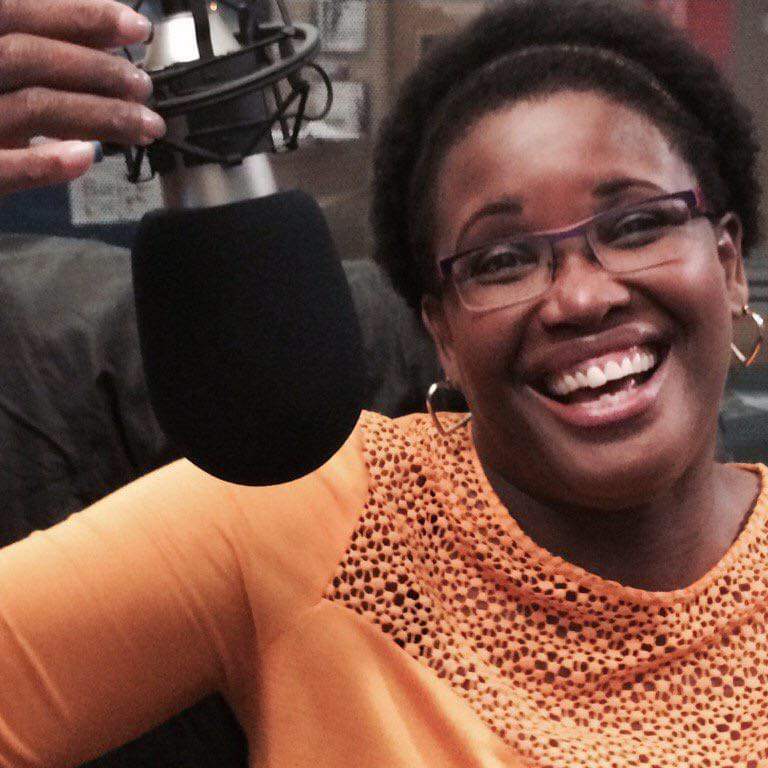 As the daughter of a fellow PKD patient, Primrose Granville first got diagnosed with Polycystic Kidney Disease (PKD) in May 1997. Since recently, she has been actively battling Polycystic Kidney Disease and not only paving a way for herself but for others who have been in a similar situation. The lack of sensitization of organ donation within the Caribbean and the Caribbean diaspora has sparked not only her interest but her drive to continue raising awareness as well.
How did you respond to your diagnosis?
My response was fairly mundane. My Mom was already on dialysis due to kidney failure from PKD so I thought, ok this must be hereditary. In fact, it was upon my insistence that the connection was made. My mom passed it on to my eldest sister and my sister passed it on to 1 of her children and I passed it on to my only child, my son.
What was your greatest fear after your diagnosis?
My GREATEST fear was dialysis! I hated watching what it was doing to my mom; how irritable, sick, socially removed from life she was. She wasn't my mom, she was this woman who went to dialysis 3 times a week.
What were some of the biggest obstacles you faced?
The obstacles I faced were largely lack of donors, especially in the African Caribbean community. My mom waited 13 years and 8 months then my sister waited 9 years and 6 months for transplants. Organ donation just is not a norm in our community due to fears, misconceptions, misinformation and miscommunication. I wasn't looking forward to being on dialysis that long. The thought sometimes crippled me emotionally.
Did you request an organ donation and when did you first request it?
You don't request organ donation. The medical team does. I was told that my kidneys had failed on November 30, 2017. I was put on the UK Transplant List on May 16, 2018.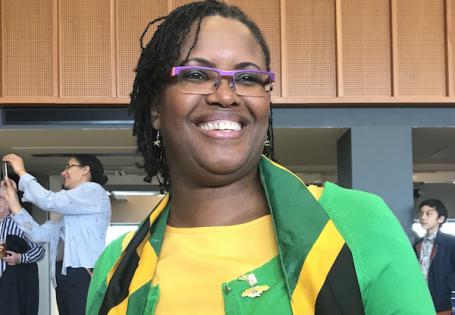 How was your experience with the organ seeking procedure?
The process was simple and complex altogether. After November 2017, I saw a ton of people!
The first set were the Transplant Coordinators. They did multiple blood and tissue tests so they'd have my medical profile ready for when I was entered on the transplant list. These tests included HIV, Hepatitis B & C, tests for Cancer cells present in my tissues. You name the test and they did it. This was to ensure they knew everything about me medically because everything was important in preparation for entering the list.
I wasn't in a sexual relationship but I had to tell them if I had unprotected sex (which I didn't) because the tissue from the sexual partner could cause my tissue type to change or I could have a sexually borne infection. If I travelled, they tested me before & after travel to see if I picked up anything. If I was around sick people, especially children, I had to tell them so they could do more tests. I hate needles so this part was particularly challenging for me. They also educated me on the different types of organ donation available to me.
After this, I saw the dialysis nurses. They gave me information on the type of dialysis available to me. I could do Haemodialysis where I went to hospital 3 days a week to go on the machine or have it at home; I had traumatic memories around my mom with this kind, so it was a no or Peritoneal Dialysis where I had the equipment at home, so I was in control and could do it, 8 hours overnight or 4 times per day for 30 minutes each time. I chose this one but I never made it to dialysis.
Then I saw the dialysis surgical consultant and his team to prepare me for the procedure to start dialysis, whichever one you choose there is a minor surgery to go with it.
Then I saw the transplant surgical team to educate me on what would happen, for example, how surgery works, how long, where the organ would fit.
Then I saw the Renal Psychologist to look after my mental health going through all this. This was the best bit, no needles and I got to talk at length about my fears. I could cry, I could tell her how frightened I was sometimes. I could just be me, the overwhelmed kidney patient. I saw her as little or as often as I wish. I saw her often because I had offers from 3 people as live kidney donors. I struggled with this, not because I didn't want their organ to save my life but because I worried about them. I spent most of our sessions on this or my massive fear of dialysis!
How did it feel to receive donor offers?
I was blessed. Some say lucky but I say blessed. Not only did I have 3 live donor offers but before any of those people could be tested I got a kidney from the NHSBT register. I had a successful kidney transplant on November 17, 2018! 6 months and 1 day after being put on the list! That was my very own Christmas Miracle! I'm Black, I'm supposed to wait years but I prayed for 3 things: 1. No Dialysis. 2. No long waiting and 3. A deceased donor younger than I am. I got all 3 and after 2 months my kidney function is over 65%. The medical team is amazed, I tell them it's God fixing me up for the work that he has in store for me.
Amazing! What are some of the misconceptions or lack of knowledge around Polycystic Kidney Disease?
There are not really any misconceptions around PKD which comes under the umbrella of Renal Failure. However,people don't know what kidney disease does to you. They don't know about the lack of energy, the fright of seeing blood in your urine, the constant hospital appointments and tests involved, the multiple hospital admissions and what all of the above do to your emotional health. People also tend to think dialysis makes you better but in fact, it doesn't. It keeps you alive and then you learn to adjust to the side effects.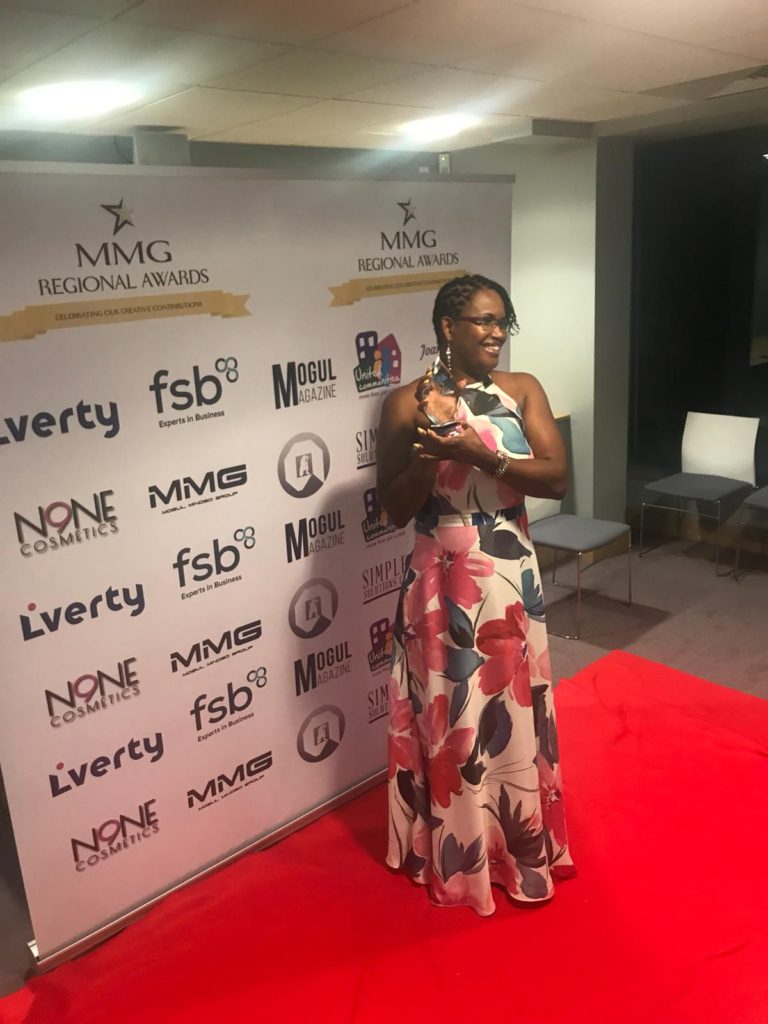 What are some of the biggest misconceptions about organ donation in the Caribbean community?
The misconceptions about organ donation in our community are varied. Some may sound silly but they're all real and matter to the individual who thinks it. People think it will never affect them therefore it doesn't matter. It's only when it comes close to home that people actually pay attention.
People think being an organ donor is a death sentence. They actually think that doctors will kill them in order to get their organs if they have an accident. The body is sacred and many people think removal of organs is desecration of the body. This is a big issue and has to be handled carefully.
People believe that by removing the organs, the death process is speeded up if someone is already brain dead…which is another sensitive issue. People don't know the stringent measures employed in organ donation like having to be on life support and be declared brain dead. This process itself is long and complex. People are ignorant of the facts, medically, physically andemotionally. I used to think they didn't care but it's more than that. It's gross ignorance which must be handled with care.
How did you counter or actively try to counter the misconceptions?
I don't know if I did but, I am trying. I am a journalist and my job gives me access to people immediately. I am also fiercely private but I decided to go public with mine and my family's story. I did a video with NHSBT (National Health Service Blood & Transplant UK) which went on YouTube. I spoke about the issue constantly and consistently. I interviewed anyone around the issue I could find, patients, survivors, family members, medical personnel, the man in the streets. I've engaged my Kiwanis Family both here and in Jamaica to spread the word using my story.
Lastly, I put my life story on the front page of the UK's biggest Black newspaper twice. That and the video was hard because there could've been some negative backlash for me personally which hasn't happened. I'm also currently writing a book about it and I'm spearheading a campaign called 'The Accidental Campaigner'. I've become this campaigner which I didn't set out to be. I believe God is directing me this way and I'm listening. I don't want my son to wait years. I want people languishing on transplant lists to have a second shot at life.
What message would you like to send for the Caribbean Community about organ donation?
I have a powerful message for my community. I am a daughter, a mom, a sister of people with Chronic Kidney Disease. I'm also a patient who's surviving because of the altruism of a 20 year old girl. I'm also the godmother of an 18-month-old who died 15 years ago but saved…impacted the lives of 9 other children. I know this thing inside out. I know the pain of being told that my mom was dying. I know the joy of her transplant. I know the fright of being in hospital constantly for one reason or another and the joy of now living with this girl's kidney that I cherish (my kidney is called Diamond Lily). I know the absolute joy of a young man who's studying to be a Transplant Surgeon today because my goddaughter saved his life 15 years ago.
I plan to tell them of the facts and figures, the truth, I plan to empathise with them on their reluctance because I understand. I'm going to change hearts and minds with my story then the trend will slowly but surely start the much-needed reverse.
Wow! This is an amazing mission Primrose! Thanks for sharing your story and all the best to you and your family
Follow Primrose Granville on Facebook.