When you think of the acronym TLC the first thing that comes to mind is Tender Loving Care right? So what would you think about Mental TLC? If you thought 'giving your mental health some tender loving care' you would be right. When Dominque Walters and Marianne McCallum came up with the Mental TLC campaign they were thinking along the same lines.
Dominique, a graphic designer, graduate media practitioner, and founder of DTAW Productions, and Marianne, a Post Graduate educational studies student, started the campaign in July 2020. Their focus was young adults like themselves, Millennials and Generation Z. They wanted to inform these persons on the ways to cope with mental health issues due to the COVID 19 pandemic and helping them to have a better outlook on life. They decided on this because they discovered that many youths in our Jamaican society do not know how to deal with the stress that Corona Virus brings and so they wanted to inform them of good coping mechanisms to help them alleviate stress. Their own tagline is an acronym, TLC, which stands for Talk, Learn, Care, with their slogan "Talk to someone, Learn new skills, Care for your body". The intention is to encourage young adults to use positive coping strategies whenever they feel stressed during this time of uncertainty.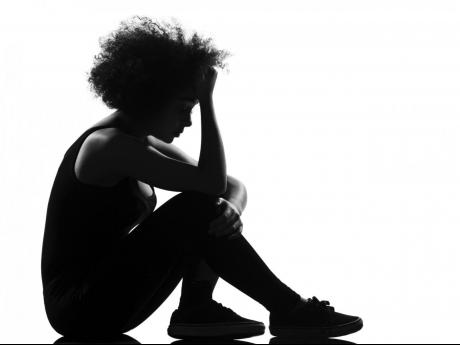 It's really easy during this pandemic to dwell on all of the bad things happening around us which can lead persons into states of depression, anxiety, eating disorder, and cases of self-harm; so Dominique and Marianne just want to add a little positivity with their campaign. Because they are in the age group, they understand first-hand the struggles that their peers go through. The fact that young adults tend to be affected more from mental health issues in general even before the pandemic is the main reason they decided to do this campaign. Their campaign focuses on young adults who may be mainly unemployed university students. This covers the persons who now experience unemployment depression, a sort of cabin fever, and worry about school fees, housing, and extended studies due to the Corona Virus. This is because these persons are more likely to experience mental health challenges during the Corona Virus pandemic.
Dominique and Marianne have spent so much time on this campaign that is now basically their 'baby' and they really have a lot of effort invested in it. They have learned a lot and now seek to impart the knowledge they gained to persons who may be facing mental health challenges. Despite the campaign being created as part of the Live Well Jamaica Media Internship programme, they are really passionate about it. Though they enjoy doing work for their campaign, they still have to continuously gather information to remain accurate and credible. So like many persons who come up with mental health campaigns, they look to the experts. One of which is Miss Michelle Hodges, a Licensed Counselling Psychologist who has 15 years of experience in the field.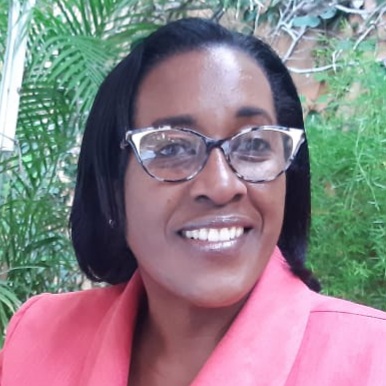 For the persons who may be facing mental health challenges due to COVID 19, Miss Hodges recommends that persons first learn about themselves.
How you may ask? By finding out what you are feeling, your emotions, and what your issues are.
She explained that persons need to come to terms with how they are feeling and acknowledge the struggles they may be facing and that journaling how you feel also helps. She suggests:
Keeping in touch via video calling and doing more indoor activities with their families instead of just text messages so they can have more interaction rather than being by themselves all the time.
Going outside more and soak up some good old fashion Vitamin D.
Wearing brighter colours to combat their gloomy feelings.
Simple, but effective…write down all the problems you're facing and put them in a box and at intervals, retrieve one and if you feel that you can do it, then do so. The problems persons may have had today are gone tomorrow and if they can't deal with them at that time, they could simply put them back and deal with them at another time.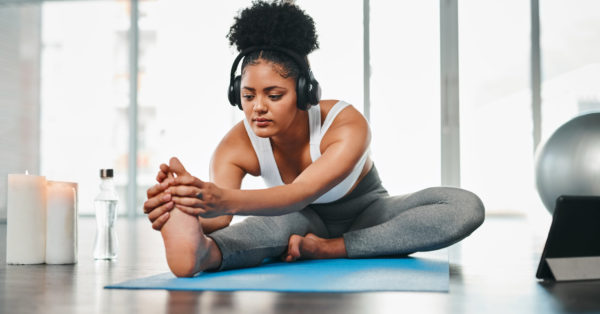 She reminds us, "Know that you aren't alone and don't view COVID as a disaster, but as an opportunity for a new change" and to "be kind to yourselves".
She encourages persons to "seek out strong support systems and spend time with the people that care about you" and "Just know that this time in your life will pass".
And if this isn't enough, Miss Hodges says she wants you to remember this quote, "If you can control your thoughts, you can control your behaviour."
It seems obvious that Dominique and Marianne are on the right track as many of Miss Hodges' recommendations coincided with their own coping mechanisms like relaxing and doing things that you love, minimizing listening to news that may cause distress, staying clear of narcotics and alcohol, deep breathing exercises, talking to someone, learning new skills and of course caring for your body. So it's safe to say that their research has indeed paid off.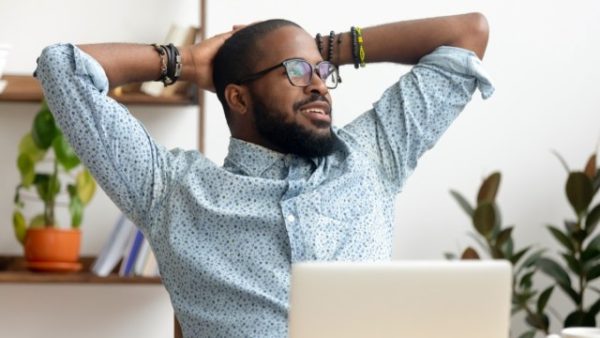 Remember, if you're having mental health issues during this COVID 19 Pandemic try using some of the Psychologist recommended coping tips. If you still feel overwhelmed after trying the coping exercises, seek professional help whether from a counsellor, medical doctor, or psychiatrist.
Follow the campaign's Instagram page Mental_TLC to find out more about mental health and how to deal with it as young adults.
There's life during COVID 19!