Given the changing dynamic of the health, wellness, manufacturing as well as the scientific and agricultural arenas in Jamaica, Sandals Resorts (Montego Bay region) in collaboration with the Social Development Commission (SDC) (St. James) sought to explore the various products that could be manufactured to capitalize on the available resources. Dr. Chenielle Delahaye-Mckenzie- biotechnologist and founder of the herbal product line; De La Enzie Essentials led a training session where participants learnt how to research, formulate, develop and produce herbal products.
The training session, recently held at Sandals Inn revealed to participants- which consisted of representatives from various community associations and micro business operators- the tools and skills required to create their own boutique operation using indigenous resources. They were further guided by SDC to develop business plans and models so as to ensure they have the potential to be well-rounded and knowledgeable entrepreneurs.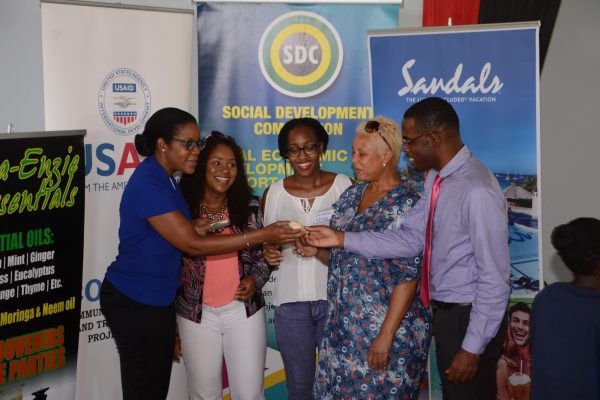 "We (Sandals Resorts) see it as our corporate social responsibility to assist members of our community to reach their full potential. Through this initiative, we are not only emphasizing entrepreneurism, but also environmental awareness and protection," Regional Public Relations Manager, Khadine Daley, explained.
It was emphasized by Dr. Delahaye-McKenzie that based on Jamaica's rich history in the use of nutraceutical and herbal preparations, the island boasts many plant-based materials, soils and oils that can be developed into desired products to be marketed globally. Dr. Delahaye-Mckenzie, therefore urged the 30 emerging entrepreneurs to use their creativity to develop high-quality and cutting-edge products while being prudent in managing materials so as to avoid waste and exploitation of these natural resources.
"Recycling is not only beneficial for our environment, but is also the gateway for any successful business. I will be the first to go around collecting used jars and bottles and store coconut shells to use as candleholders or add its husks as accessories to my finished products. In the end, this prevents an excessive and unnecessary expenditure," disclosed, Dr. Delahaye-McKenzie.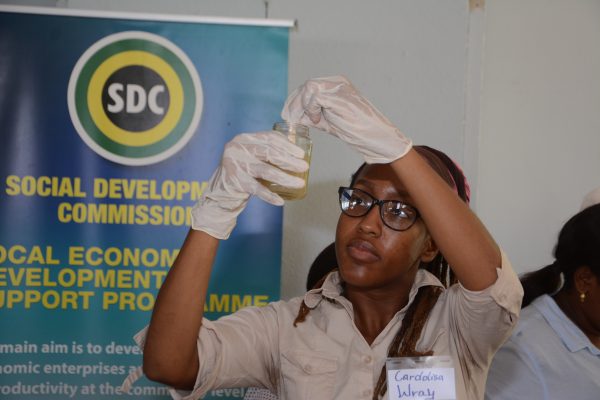 Soap Recycling
Each participant was taught the intricacies of soap-making through a guided practical training; however participants added their own style and creativity by adding colours, oils and exfoliating materials. Added to this, all were encouraged to store and reuse pieces of soap which would have otherwise been discarded to make new and reconditioned cleansing bars. This way, producers can save money while still producing refined products.
"Prior to this session, I had no knowledge on how to make any type of product, but now I have actually gained a new skill and a product I can walk away with. The fact that we have learnt about social responsibility as business persons is an added bonus. We need to implement these best practices from early on and not only depend on larger companies like Sandals for environmentally friendly products and services," testified, Cardolisa Wray- a participant from the training.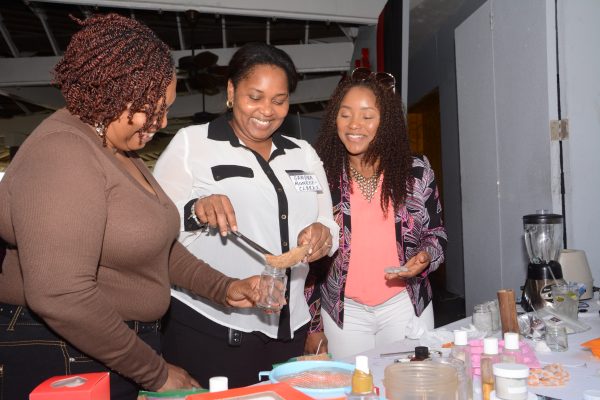 This wealth creation programme is in its fourth year and is led by Sandals Resorts in the Montego Bay region and has seen many successes since its inception. The progress of each entrepreneur is monitored through reports and product inspections by SDC's local economic development division.