The Corona Virus came to Jamaica in March of 2020. No one could have predicted it would be here for so long and no one could have imagined the impact it would have on us as Jamaicans. Aside from the social distancing, home quarantining, and increase in personal hygiene that it has forced Jamaicans to adapt to, it has also affected the sources of income for the country in general as well as its citizens.
Corona spared no one. Not the 'big wigs', not the 'middle class' and definitely not the 'poor people'. People just starting out and even the people who would have thought their jobs were set in stone after working for however many years lost their jobs. Many people are struggling now.
Canadian Nurse Teya Hamblett, a lover of Jamaica and frequent visitor to the island, donated $1000 Canadian to Live Well Jamaica to launch the Live Well Jamaica COVID19 Grocery Grant Program.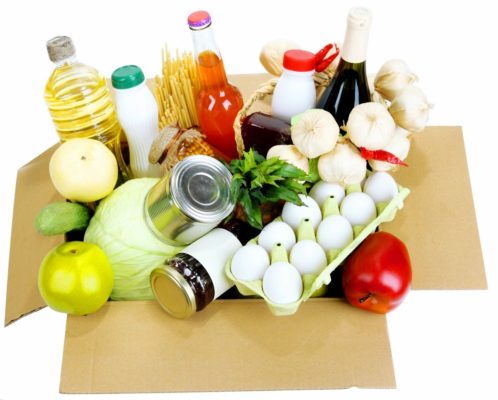 The grocery grants are intended to assist some of the most severely impacted families across Jamaica with food, toiletries, and other grocery items.
We received hundreds of applications in May and in the month of June the winners were announced for the first phase of the grocery grant program.
The eligible categories for the grant include single-parent families, families with disabled children, and families with more than 5 children under the age of 13 years.
The winners were selected from 5 different parishes of Jamaica; i.e. Clarendon, Manchester, Kingston, Trelawney, and Portland. Upon receiving the grants, many of the recipients whose names weren't revealed to the public during the live announcements were very touched and expressed gratitude towards Live Well Jamaica for the help.
Our Blog Manager, Ashleigh-Ann Mowatt hosted the live announcements on Instagram and Facebook each Sunday in June 2020. When Ashleigh-Ann called the Manchester winner, she was almost at a loss for words, "OH God! Wow! Oh God, I don't have words to explain, but thank God! I'd like to say thanks to father God and thanks to the sponsors that make it possible to help 'poor people' and just thanks a lot. I don't have the words to explain."
Our Manchester winner is a single mother whose 16-year-old daughter encouraged her to apply for the grant after they received the SMS text message with the link. She mentioned that she wasn't typically lucky in these competitions however her daughter insisted. It's safe to say she was happy and grateful she decided to follow her daughter's advice.
The Kingston winner on the other hand received a very special Father's Day gift and was overjoyed with gratitude upon receiving his grant. He's an extraordinary single father who lost his job due to COVID19 and he had much to say. "I'm elated because I was out of my job for 3 months due to COVID and I had no work and my 2-year-old will be 3 on December 26 so it was a hectic and very hard task to juggle and keep food on the table. So now that I get the grant it's like a blessing from above! I tell you, it helps me in so much ways because right now, everything that I do is for my son so I give thanks to God."
He became very emotional and gushed about his son and how everything he did was for him then he thanked Live Well Jamaica some more, "I tell you man, it help me in a great, great way. And thanks to the sponsors and Big up Teya man! It help us in a significant way because this pandemic affect everyone across the world and people can't work or find the simplest commodity. So I want to say thank you very much, it was a great boost for me and my son. Now I'm in the moment of spreading the word because I'm a living testimony!"
Live Well Jamaica as well as our donor, Nurse Teya are pleased to help these persons benefit from a hand of kindness.
During one of the live winner announcements, Caribbean Bone Marrow Registry pledged to donate in support of the initiative. Isn't that great!? It just goes to show that Jamaicans are banding together at this time to help each other.
Special thanks to our supermarket partners that helped to facilitate this initiative!
Live Well Jamaica hopes to select five more families for the grocery grant before the end of the year. If you'd like to be a part of this initiative, send us an email info@livewellja.com. Subscribe to our blog and follow us on our social media pages for further updates and opportunities!