On September 29th, Sandals Resorts in the Montego Bay region (Sandals Royal Caribbean, Sandals Montego Bay, and Sandals Inn) official launched the Start Up X Business Venture programme which is aimed at fostering wealth and job creation as well as social protection through entrepreneurship.
The programme which is also in partnership with the USAID COMET II & the Social Development Commission (SDC), will continue to focus on recruiting aspiring business owners to create their own viable product that is of high-quality standard and one that will help create an income for themselves.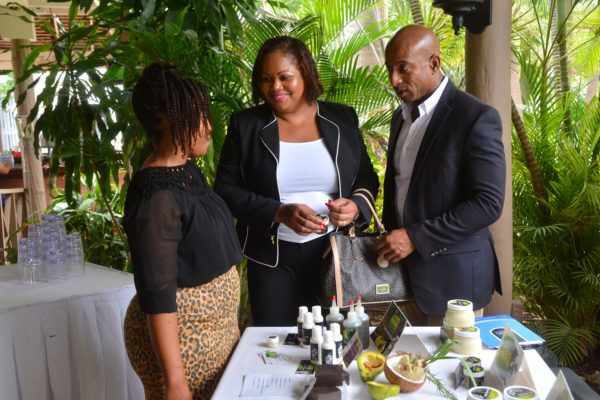 Dorceen Jennings, a resident of Lilliput and small business owner of Super Shea All-Natural Nutraceutical & Cosmetics Products Lines was the recipient of J$1000, 000 which was sponsored by the Sandals Foundation. Jennings received the financial boost after participating in the product development competition which was organized by Sandals Resorts and SDC. The presentation was made at the recent awards ceremony which was held at Sandals Inn in recognition of World Tourism Day. Representatives from the Tourism Product Development (TPDCO), Jamaica Hotel & Tourist Association (JHTA), Heart Trust NTA, Bureau of Standards, and the Development Bank of Jamaica, Companies of Jamaica and the Jamaica Business Development Co-operation (JBDC) were present to show support of the initiative.
Jennings expressed, "I am so grateful to Sandals resorts and the Social Development Commission for this initiative.  My business will now get the boost it needs to further accomplish my goals.  I will use the money received to purchase a machine to register the business name, purchasing a vacuum sealer and a label printer. I can now utilize the skills gained from the training provided through Sandals, SDC and USAID to develop a world-class product line and to train at-risk women in my community to develop other nutraceutical and cosmetic products.  I believe they too can also benefit from this programme.
Regional Public Relations Manager Khadine Daley stated, "We (Sandals) are very happy with the launch of this programme which represents four years of its success.  The official launch represents our commitment to standardizing a sustainable programme where the impact can be seen, felt and measured. We continue to create initiatives that will create improve lives as well as benefit the community. As such, we certainly look forward to the Start Up X programme becoming a premier local economic initiative that is geared towards targeting persons living in the rural or at-risk communities, this, in turn, will help to reduce some of the negative social problems we currently face in the parish."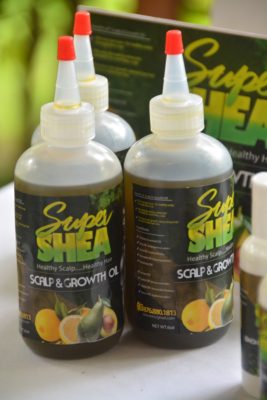 Super Shea All-Natural Nutraceutical & Cosmetics Products Lines expects to employee and train at least two at-risk women.
In early June 2017, the programme saw approximately forty aspiring business owners who were trained on how to develop nutraceutical and cosmetics products as well as understand how to conduct, research, formulate, develop and produce these products that can be marketed worldwide.  From the training, the aspiring business owners where required to develop and package their product after which the top fifteen were subsequently selected after meeting several perquisites that deemed their product market ready.