More than just mere words to Taedeen Stanley Barksdale is the saying, "be the change you want to see." Driven by this passion to be an advocate of change, Taedeen established the Harriet Hall Foundation in August 2018. Her foundation seeks to close the financial gaps hindering female students who are determined to achieve success by giving them a fighting chance at academic success.
This opportunity is in the form of life guidance and scholarships. Recently, three students at the Mount Alvernia High School in Montego Bay became the first recipients of the Foundation's full scholarship award. They were each awarded $1500 USD at the Foundation's award banquet in April 2019.
Meet Taedeen Stanley Barksdale – CEO of the Harriett Hall Foundation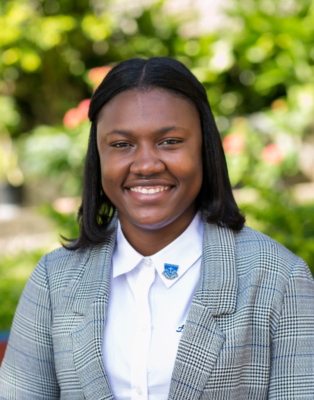 Taedeen is not an island, she doesn't stand alone. She is fully supported by the members of her team. They are an all-female team comprising Chantal Hibbert (Treasurer), Shanniel Duffus (President), Trena Kay Peterkin (Public Relations Officer), Renae McFarlane-Hussey (Secretary), Lashana Shippy (Assistant Public Relations Officer) and Shaunice Elliot Robinson (Vice President). Talk about girl power!
Currently, the Harriet Hall foundation raises funds in several ways; in this year they conducted successful fundraisers including a fish fry and a bingo night. I was granted the opportunity to have a quick chat with Taedeen and this is how the conversation unfolded.
What is the meaning behind the name of the Foundation?
I'm glad you asked. The name comes from two sources. Nadine Hall, our classmate, sister, friend, our family. She passed away on March 16, 2006, while we were in the 8th grade. Only days before we all participated in a class pantomime and she played Harriet Tubman. It was such a devastating experience for us, she was here one [day] and gone the next. It didn't get better with time, it got better with sisterhood. We developed a bond that made us stronger than before.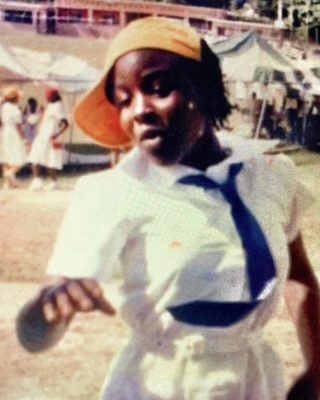 I am so sorry to hear about the passing of Nadine. How have your executive members helped with the success of your foundation?
The foundation is only successful because of them. Two members in particular, pretty much the founding trio Shanneil Duffus (who is now our president) and Chantal Hibbert (treasurer). I know this is a feature on me, but let me tell you, I couldn't have done it without them. These girls have been a part of the foundation startup process since the day the idea came out of my mouth. They trusted me, even though I had no idea what I was doing or any solid plan on how we would execute the program. Today I have a team of seven young women, everyone on my team brings something different to the table. They are the hand and feet on the ground making it happen every day, they are the mentors, sisters, and a direct outlet for these scholarship recipients. They have worked hard and fully devoted their services to our mission and vision.
Awesome teamwork! Describe the feeling of providing your first scholarship award.
The most humbling experience. I talk about change all day every day, but to actually see change happen in front of my eye was some other kind of special.  The first day I went to the school's devotion to announce the launch of the scholarship, I just pictured myself in the crowd, rewind to September 2004, fresh out of primary school with more emotions than I can count. I never saw myself where I am today, never thought I would be back here after I did my last walk on graduation day, but wow, I took a deep breath and I saw the opportunity to say so much, to do so much. I will remember this day for all my days to come. I felt like finally, Nadine Hall can rest easy, we did her proud! To see the look in the students' eyes, I felt like we restored hope, inspired change, and fueled a fire to push the students to reach for the stars and never settle for average.
You mentioned 'I felt like finally, Nadine Hall can rest easy, we did her proud' can you please explain?
Her death was ruled as a suicide, but I know that she would deserve a better story told, soooooo I created this foundation to have her honoured in a positive light. To have people think of change, hope, and to give her the legacy she deserves. So, Harriet (was our last memory of her, brave, resilient, selfless) and Hall so she will be remembered for generations to come.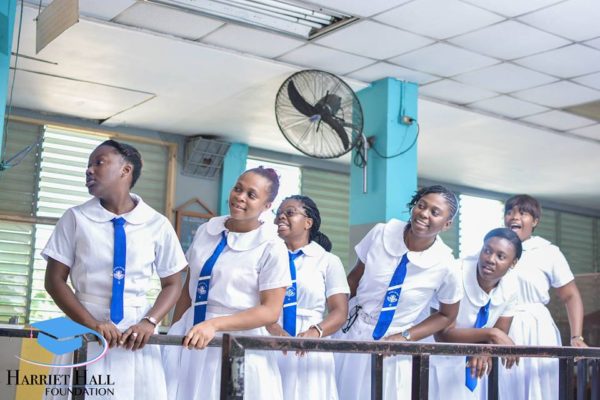 You have indeed done her proud. How have your personal struggles influenced the start of your foundation?
This is probably my favorite question, why? because it's not a pity story. I didn't grow up with a golden spoon, but even if I did, my heart would have still led me to start this foundation. Too often do we see students with potential miss out on maximizing their gifts due to financial barriers. When I attended Mt. Alvernia High School, things were really hard for my mother. As a single parent of three, she had to make a lot of sacrifices to send us all to school. I remember only having two uniforms, only taxi fare, and no lunch money. Most importantly, I remember the support from my friends, most of who are a part of my team today. We developed a bond, a sisterhood that keeps me strong and encouraged. So has my personal struggles influenced my decisions? Absolutely! The biggest struggle was losing one of our sisters, and today, we found a way to have her remembered in a positive light.
What doesn't kill you make you stronger! What has the support been like from Montego Bay and Jamaica at large?
We are forever grateful for everyone who has and will continue to support our mission and vision. We know there is still a lot of work to be done to help the people of Jamaica see our passion. In February, we had our first fundraiser, and the support we got from Montego Bay was more than expected. I'm talking about people trusting the process with little to no information. The team at the Mayor's office has been generous and supportive, we have received a lot of love from the newspapers such as the Mirror and the Western Observer. We know there is still a lot of work to be done, but we will continue to work hard to win over the hearts of the Jamaican people.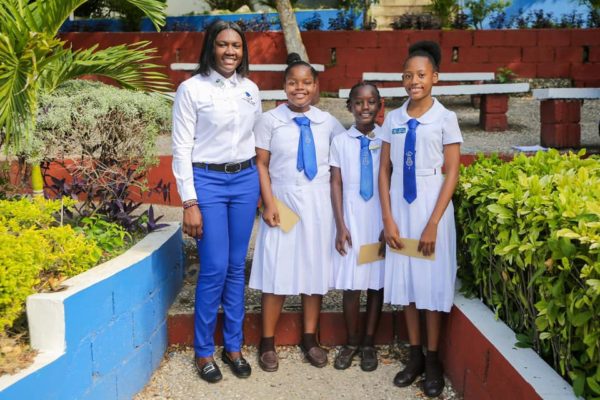 What's your most successful initiative and why?
I think what has been the biggest help or success is reaching out to other non-profits. Being registered in both Jamaica and the United States has given us the advantage to reach out to organizations of all types and backgrounds. We've received encouragement, advise, feedback, donations, supplies and a simple "keep up the good work" message. Maximizing on our resources has been the most successful initiative, most non-profits have similar goals, to change or put an end to something. So why not reach out and partner, after all the competition is not amongst ourselves, but against a situation that needs change?
That's a valid point. How much has the foundation grown since its inception?
This foundation started with one phone call, and three young women with a dream and no experience. The goal was to provide one scholarship, with hopes to cover books and tuition. Today we operate with seven board members, a team of volunteers and the opportunity to provide not one, but three full-ride scholarships; covering books, tuition, lunch, uniform, and any extracurricular activities. We have several social media platforms that are growing steadily, and the support of the school's leadership has been very impactful.
 Amazing! Are there any plans to expand the initiatives of the foundation?
There is always room for growth, as of now we have so many plans and ideas pending a roll-out date.  A part of our 2020 strategy is to have a bigger impact and become more involved.
What are the challenges that the foundation face?
The biggest challenge was starting, actually doing it instead of just talking about it. It was hard to get people to support and donate to something that they never heard of, or have no experience with. Publicity is probably the biggest roadblock we face today, we're still new and a lot of people don't know much about who we are and the story behind our why.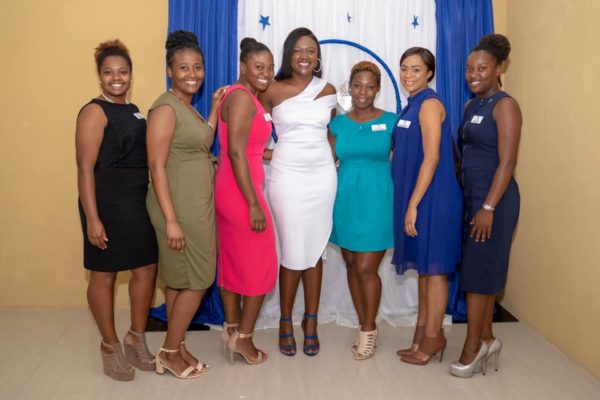 Keep on keeping on! Are there any plans to adopt another high school?
Future plans, yes. Our goal is to touch and change as many lives as possible.  The current plan is to start lunch programs in a few schools for the second half of the 2019-2020 school year. There hasn't been any final decision on what schools or what that selection process will look like.
Where would you like to see the foundation in the next 5-10 years?
Wow, there is so much to say here. I will use the same words I shared at the award banquet. In 10 years, I want to see these scholarship recipients taking up the mantle and being the face of this foundation. My vision is for us to grow and keep growing, to spread change [to] as many lives islandwide by providing information, advice, and scholarship.
 Thank you for sharing with us Taedeen and inspiring us all to be the change we want to see. We wish continued success for the Harriet Hall Foundation.