As a nod to its 10th anniversary this year, the Sandals Foundation recently continued its commitment to education by furnishing three schools in St. James with learning resources gifted by travelers who vacation at the three Sandals resorts in the second city.
The schools, Garlands Primary, John's Hall Primary and Glendevon Seventh Day Adventist Basic School received educational items for teachers and students as well as resources to assist with sport and recreational development.
Principal of the Garlands Primary School in rural St. James Georgette Wellington thanked the Sandals Foundation and expressed that she was looking forward to a growing relationship with the organisation.
"We are very grateful that the Sandals Foundation has reached out to us like this and we look forward to a growing relationship with them. Many of the schools in the rural areas don't get the attention from corporate companies so it's good that they thought of us," Mrs. Wellington said.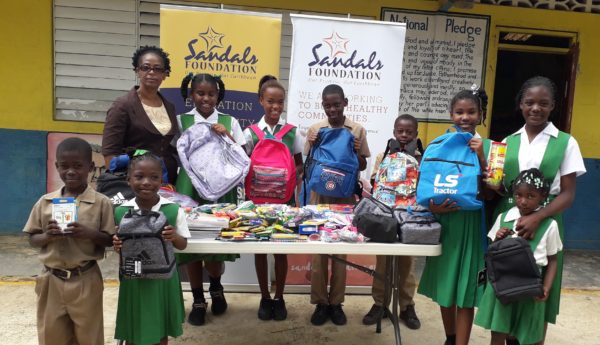 The learning resources were donated through the Foundation's Pack For A Purpose Initiative which allows Sandals guests to gift books, school bags and a range of stationery to enrich schools in countries where Sandals resorts are located across the Caribbean.
According to Sherine Williams, Regional Public Relations Coordinator of the three Sandals Resorts in Montego Bay, these donations occur at least once per month in St. James and reach at least three schools each time.
"Because of our Pack For A Purpose Initiative, we have built a strong relationship with schools here in St. James. Usually, the visit we make with educational supplies starts a conversation about other needs that schools have and how the Sandals Foundation can assist," she said.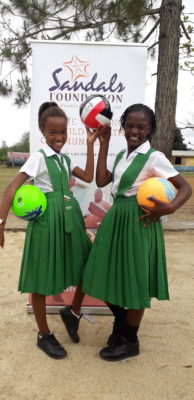 She added that through the Pack For A Purpose Initiative, back-to-school fairs are hosted every summer where entire communities are reached.
"Education remains one of the three pillars of the Sandals Foundation and we take this mandate seriously," Williams expressed.
She indicated that for the rest of 2019, the Sandals Foundation will be focusing on enriching schools in the parish of Trelawny. She pointed out that though no Sandals Resorts are located in that parish several of its residents are employed to Sandals Resorts in Montego Bay and Ocho Rios and continue to build on the legacy of the Jamaica-born 5-star resort.