Multi-National technology company, Apple, will feature Veteran Jamaican Broadcaster and audio producer, Patrick Lafayette, as their main presenter sharing about the production of podcasts in their Prince Street Store on Saturday.
Lafayette, who heads the online radio station, chrismixradio.com, has been producing audio content for his station as well as other entities such as VP Records for a number of years. His productions rely a lot on Apple technologies and his use of Apple products was featured by the company in early 2017 (https://www.youtube.com/watch?v=whioDJ8doYA).
Since then Lafayette has been acting as a beta-tester for Apple products and sharing his knowledge with the disabled community in Jamaica, the Caribbean and internationally.
"I am loving the technology. So many Apple products are designed for persons with disabilities. It has greatly helped to build our capacity to compete in the global market and I am very happy to have the chance to share my knowledge with sighted and persons with disabilities on Saturday," said an excited Lafayette.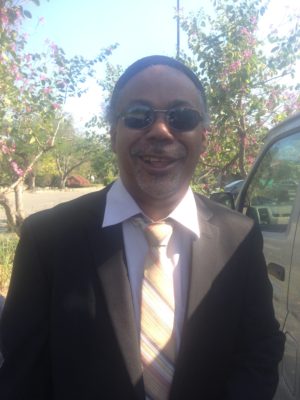 His presentation takes place between 2:00 – 3:30 pm on Saturday, August 11, 2018, at Apple's 103 Prince Street store in New York.
Lafayette will also be sharing about how he incorporates the I-phone in his personal and professional life. He will display some of his productions such as audio stories on the history of reggae as well as his own music recordings. His latest single, "Love ain't easy' was released in April 2018. It is available on iTunes/Apple Music and is number 22 on the Foundation Radio Network Top 30 Music Chart. The Top 30 chart is compiled by Clinton Lindsay of Foundation Radio using data from airplay and listeners requests. The Top 30 is heard Fridays at 2:00 pm on www.clintonlindsay.com.
"I am pursuing all my passions and they are coming together nicely. I am thankful for that," said Lafayette, who indicated that he is working on his debut album in addition to his regular responsibilities as Station Manager for www.chrismixradio.com. Lafayette has worked in radio both in Jamaica and New York City for over 30 years.