World Ranger Day is celebrated annually on 31st July 2018 to honour the protected area rangers who have paid the ultimate sacrifice in the line of duty and celebrate those who, thankfully, lace up their boots each day and head out on patrol to protect the natural world for all of us. World Ranger Day was first celebrated in 2007 to recognize the 15th anniversary of the International Ranger Federation (IRF) a non-profit organisation established to raise awareness of and support the critical work that Rangers do in conserving the world's natural and cultural heritage. The IRF established the Thin Green Line Foundation to provide support for the family of Rangers killed in the line of duty (global estimate: 100 Rangers in the last 12 months).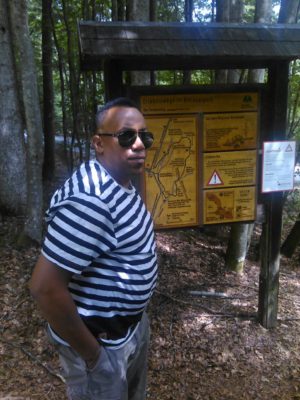 The Blue and John Crow Mountains National Park and World Heritage Site has a Ranger Corps of seven. On a day to day basis their work includes patrolling the National Park (NP) boundary and neighbouring communities to raise awareness, promote compliance and address breaches of NP, Forestry, and environmental legislation. They also conduct and supervise conservation and monitoring activities such as reforestation and they conduct a variety of guided tours in the NP. On World Ranger Day, they will be busy preparing for the visitors expected at the National Park's main recreation areas – Holywell and the Blue Mountain Peak Trail on the following day – Emancipation Day and the rest of the Independence holiday period. They will be short two men: Mr. Wellington Taylor, Actg. Chief of Corps and Ranger Gary Campbell who are visiting the Bavarian Forest National Park, Germany from 26th July – 4th August. On World Ranger Day in Germany, they will man an exhibit on the Blue and John Crow Mountains National Park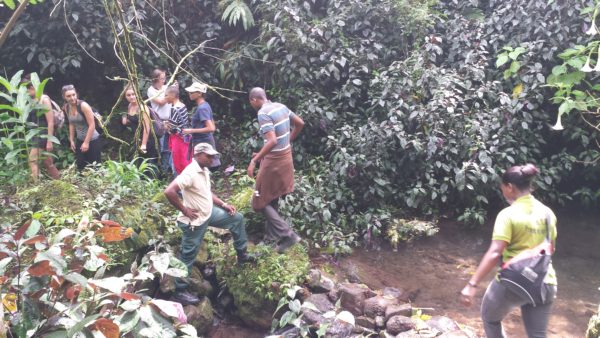 This National Park Ranger Exchange is funded by the German Development Cooperation through the regional Caribbean Aqua-Terrestrial Solutions (CATS) Project and follows on an earlier exchange of managers between the two National Parks. Messrs. Taylor and Campbell have a full schedule which will provide them with knowledge and experience in conservation, interpretive enforcement and environmental education including Junior Ranger activities. Rangers from the Bavarian Forest National Park are expected to visit the Blue and John Crow Mountains National Park later this year.