The iBloom Foundation is a non-profit organization focused on mitigating the societal incongruities faced by the disadvantaged and disparaged individuals through meaningful partnerships. The 7-month-old foundation has been creating waves through various initiatives aimed at the betterment of the lives of Jamaicans, especially our youth. The credit drive, back to school drive and the period poverty awareness campaign are the initiatives executed by the iBloom foundation thus far but for the focus of this release, we will be concentrating on their most recent initiative – the iBloom Period Poverty Awareness Campaign (iPPAC).
Period poverty is the inability to afford menstrual products when needed and this is a challenge faced by many women in Jamaica and across the world. Though we are living in the 21st century, period poverty remains a disheartening and unsettling reality that affects women and girls; because of this, women are forced to find creative and sometimes unsanitary ways to navigate their periods. The iBloom foundation understands that periods do not stop for pandemics and the novel coronavirus has disrupted the income of many households which has heightened the rate of period poverty.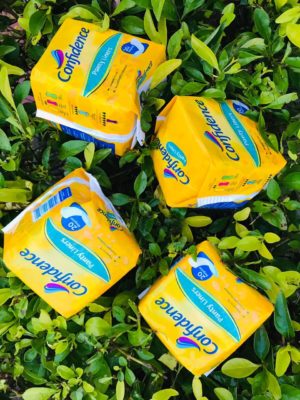 With October being internationally recognized as period poverty month, the iBloom foundation embarked on their period poverty awareness campaign starting with a series of Instagram lives with experts speaking on the financial, economic, mental, and social impacts of period poverty especially in light of the coronavirus. In combined efforts with Operation Help the People, the External Affairs Committees of the Irvine and Preston Halls at UWI, Mona and large donations from departments within the Sagicor Group and the Sagicor Foundation, they received over 2000 packs of sanitary napkins, 20 packs of liners, 100 packs of feminine wipes, menstrual cups, tampons and over $40,000 in monetary donations.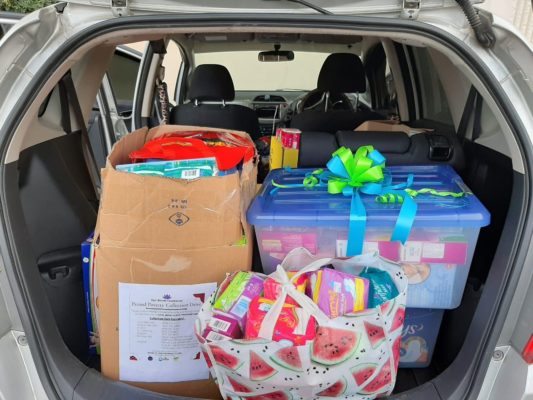 Through the amalgamated efforts and commitment, the donations collected will be distributed in the parishes of St. Catherine, St. Ann, St. James, St. Mary, Kingston and St. Andrew, Trelawny, Clarendon and Manchester, thus aiding in alleviating the discomfort faced by women and girls. Periods do not stop for pandemics and the iBloom foundation will continue to champion the cause of the inaudible issues and the disadvantaged among us who are unable to give voice to issues negatively affecting them.