With Black History Month now in full swing, local dancehall artist and entertainer Grace Hamilton- more popularly known as Spice, visited the University of Technology campus earlier this week to kick start the "Black Hypocrisy Movement" forum.
The forum, that was held to discuss the presence of 'colourism' throughout the island, got off to a late start but saw a massive turnout of tertiary students from several local institutions that came to join the discussion. Music and marketing consultant, Cara Vickers presented the opening statement and shared with the audience the reason behind the event. "She [Spice] really wanted to do something to observe Black History month, she wanted to start a discussion surrounding colourism in our society and we thought Utech would be a great place to start the discussion."
After a rowdy greeting from the crowd, Ms. Hamilton introduced the topic and shared personal anecdotes of how colourism has affected and continues to affect her career. She said, "I will say something and it will not be accepted or played on the radio but a lighter skinned person can say it and them play it. I will do things and they overlook it and when a lighter skinned artist does it, it is shown." She presented the extent to which persons of a darker shade may face lower income, longer prison sentences and lower employment rates for even college graduates.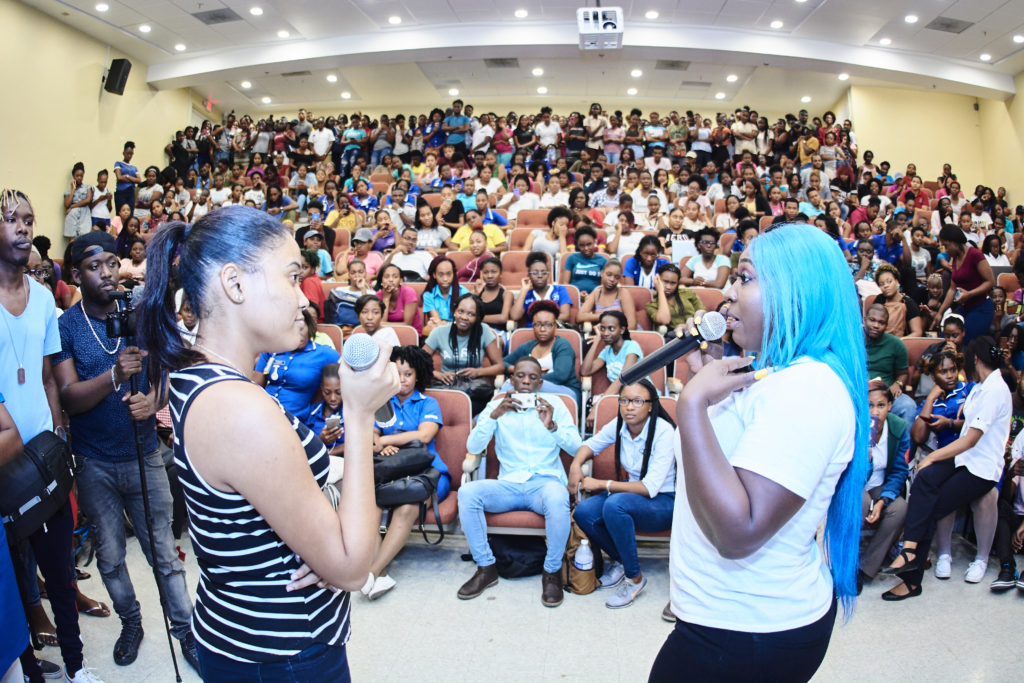 The floor was then made open to the attendees to ask questions and share comments around Black Hypocrisy. One by one, students shared their own experiences of discrimination due to their skin tone and presented suggestions to combat the issue of colourism on the island.
The event ended with an a cappella performance of her single Black Hypocrisy from the recently released mixtape, Captured.
The entertainer shared plans of hosting several other similar forums across the United Kingdom and parts of the United States soon. The second leg of the "Black Hypocrisy Movement" will take place this weekend in Gambia.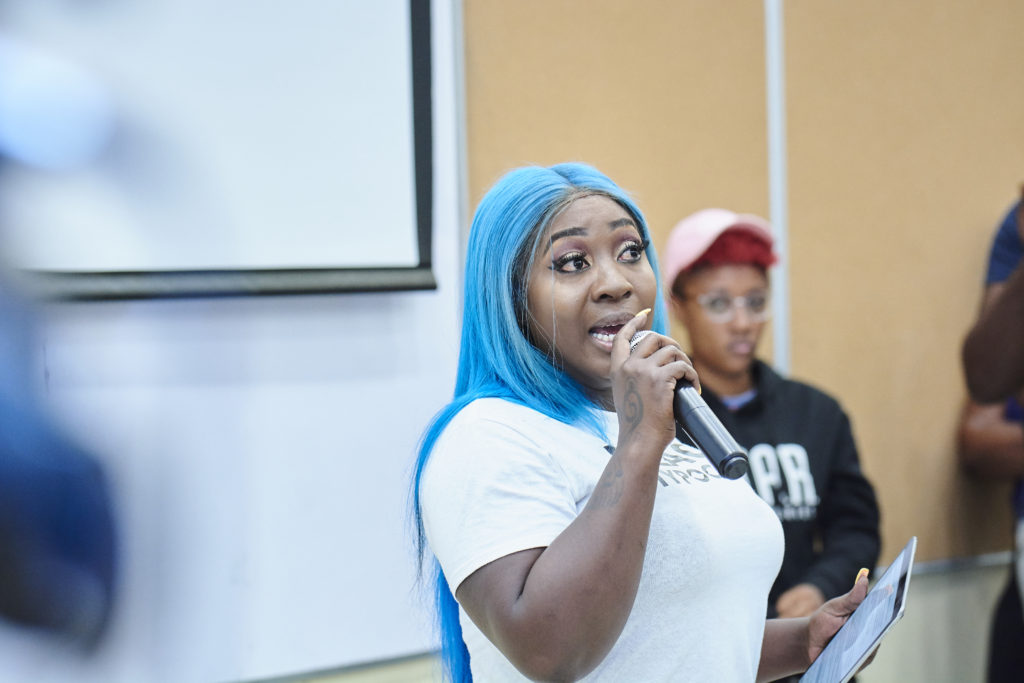 *colourism may be described as the discrimination based on skin colour by persons of the same ethnicity.
Follow the movement on Instagram.