Popular fashion design house in western Jamaica Kokobeenz has made a bold symbolic step to support the government's recent call for businesses to discontinue the use of plastic bags.  The small business entity which is located in the parish of St. James made the recent announcement following the government 's call to introduce a ban on single-use plastic bags, plastic straws, and styrofoam in a bid to reduce the impact plastic is having on the environment.
Ann Marie Chin, owner of Kokobeenz  stated, " we have decided to be an example for other small businesses to follow through and make preparation for the new environmental thrust which will be in effect on January 1, 2019."
Chin noted that her company has already made special orders for biodegradable bags for its customers and will begin distribution of the bags as early as during the Christmas season.  "Our company will also encourage our customers to be a part of the change by providing incentives for those who reuse the biodegradable bags during their shopping experience at the store which is located at Overton plaza in Montego Bay.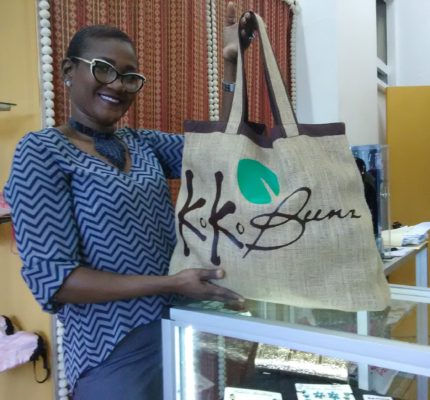 Winston Lawson, president of the Montego Bay Chamber of Commerce stated, "we commend Kokobeenz for the early steps taken since the announced imminent ban of various plastic related products by the GOJ. The Chamber urges businesses and citizens alike to play their part in protecting the environment and the GOJ to facilitate a seamless transition and implementation of this important policy shift."
"As a small business, we often times take things for granted without taking into consideration the long haul negative impact plastic pollution will have not only  on our environment but also our business."  In the meantime, Chin also supports her fellow business owners on the concerns they have as it relates to the impending costs it will have on their operation and awaits the government's solution to create options other than the use of plastic and styrofoam as well as to provide easy access to providing new environmental friendly alternatives.