On Saturday, October 28, 2017, team members from Sandals, Beaches and Grand Pineapple Resorts in Negril took to the streets of Lucea, Green Island, Savanna-la-Mar and Negril to enlighten residents on breast cancer in recognition of breast cancer awareness month.
The campaign which took the form of an edutaining community tour was dubbed, "Simply the Breast" and saw over 400 persons impacted across the parishes of Westmoreland and Hanover.
The team brought with them, Dorothy Satchwell, breast cancer survivor and co-founder of the Misty Blue Cancer Care Foundation in Westmoreland. Satchwell was the speaker for the different locations.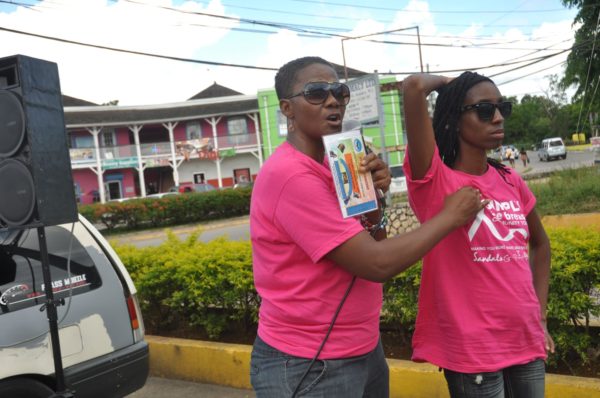 She demonstrated to residents how they can check the breasts for any abnormalities and spoke at length about reducing the risk of breast cancer. She placed great emphasis on proper dieting and leading a healthy lifestyle as she shared that, obesity is one of the leading factors that increase one's risk of breast cancer.
"It was a very good showing of people. We had flash mobs and entertainment from Sandals Negril, Beaches Negril, Mount Airy Primary and Infant School and Negril All Age. We even brought Sesame Street characters from Beaches Negril. We gave away day and evening passes and extended 33 percent discounts on mammograms, courtesy of our partners, Radiology West. The people loved and appreciated it," stated Jervene Simpson, regional public relations manager at Sandals resorts in Negril.
The Sandals team thought it necessary to spread awareness by way of a tour as they wanted to bring the information to the masses in an engaging format.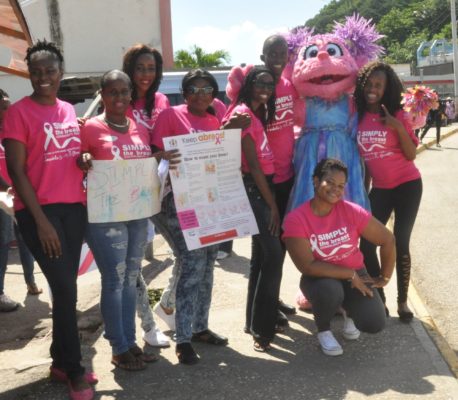 "Breast cancer is too much of a serious phenomenon for us to simply rely on them coming to us for the information. We believe we would be much more impactful if we brought the information to the most populated towns. So our locations were quite strategic and ideal," Simpson said.
She added that she has always known breast cancer to be a sensitive issue and it was cemented during the community tour but while this is true, she says, the work must go on.
"Breast cancer is one of the leading causes of cancer deaths among women and the public knows this, so we know it is a sensitive issue to discuss. However, we should never stop spreading awareness," Simpson stated.