Over 30 children from the community of Flankers in St. James were given a special post Valentine's Day treat …a "Day or Love" by team members from Sandals Resorts in the Montego Bay Region, held at the Flankers Resource Centre on Wednesday.
The students were taught lessons on what it means to show and how to give love to fellow students, their peers, as well as other members of the sometimes volatile community.
They also received gifts, were assisted in creating special Valentine's card for their loved ones; treated to special love songs and a thought-provoking special guest speaker in the form of motivational speaker and director of the Miss Montego Bay Pageant Theresa Walker.
"The greatest love of all, is loving yourselves," Mrs. Walker told the children. "And after you love yourselves then you can love your family members, friends, school mates and members of the community."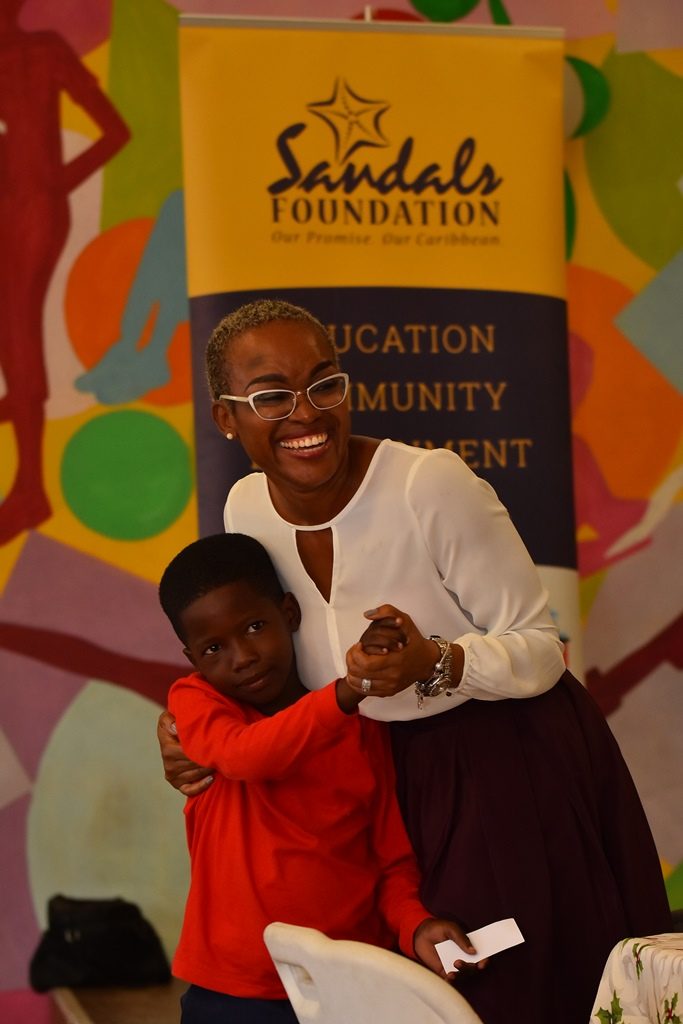 The guest speaker also engaged the students with role play scenarios, urging them to be kind and share with those less fortunate. "God has blessed us with this wonderful country called Jamaica and it is up to all of us to make it a much better place to live in," she observed.
"If you are at school and a student doesn't have lunch… share with them; if you pass an elderly person on the road that needs held, then help. Kindness and love always comes back to you," the motivational speaker reinforced.
Programmes manager of the Flankers Resource Centre Alecia Spence, was full of praise for the Sandals team, lauding their efforts to show love to children who she said did not always have the best role models. "The Flankers Resource Centre always encourages students to show love and care for each other. However, it is good when it can be reminded and enforced in them. This Day of Love which was endorsed by Sandals, puts into perspective the kind of lessons conducted at the centre."
"We thought that with February being the month of love, what better way to celebrate it than extending the hand of love to these kids whose community neighbours our hotels," noted Ian Spencer, Regional Public Relations Manager for Sandals resorts in Montego Bay. "Our team members really responded by turning out in their numbers and we are very pleased with how the kids responded to the programme."