A recent Volunteer Day at the St. Elizabeth Infirmary provided the facility with quite the facelift and left it's residents properly pampered. The idea for the Volunteer Day was brought forward by the Minister of Local Government and Community Development, the Hon. Desmond McKenzie, in an effort to bring together various organizations with one primary goal.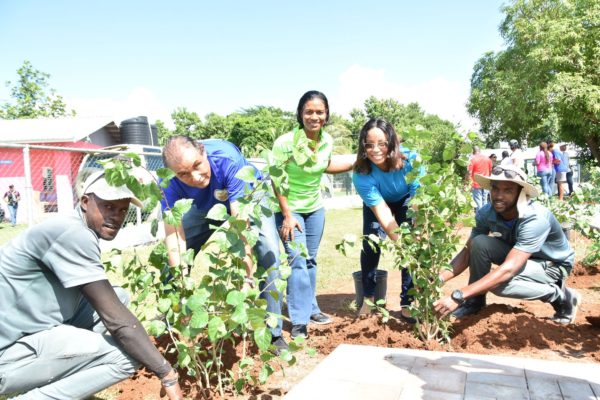 The event brought out several entities including the Jamaica Fire Brigade, the office of Disaster Preparedness and Emergency Management (ODPEM), the St Elizabeth Municipal Corporation, Poor Relief, a medical team from the Black River hospital, representatives from the Ministry Of Local Government, Mayors and a team of volunteers from Sandals South Coast.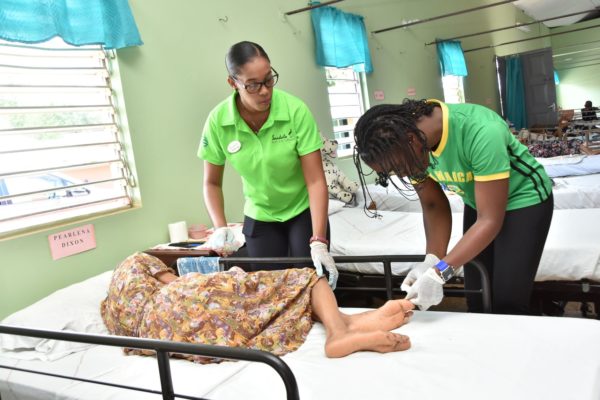 Throughout the day, volunteers painted buildings, renovated a walkway and fed the residents of the Infirmary. Landscapers from Sandals South Coast also provided support to other volunteers and local officials in beautifying a therapeutic garden at the facility with flowering plants donated by the resort's nursery. The therapeutic garden aids in helping residents to relax, which can positively impact their mental health. Therapists from the resort's Red Lane® Spa also provided massage therapy for residents and workers alike.