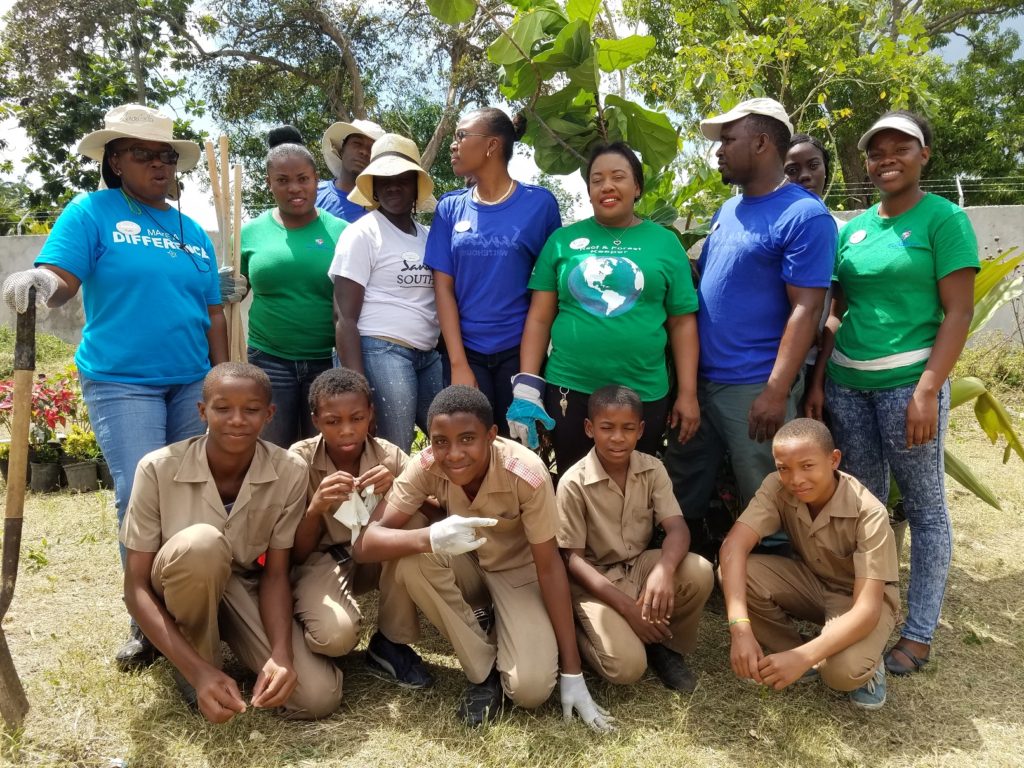 In celebration of Peace Day 2018, Sandals Foundation Volunteers and Environment, Health and Safety Guardians from Sandals South Coast worked alongside students of the Petersfield Primary school to lay the ground work for the school's first official peace garden.
This year the Violence Prevention Alliance in collaboration with PALS and the Ministry of Education, Youth and Information is promoting the themeTrees for Peace and has invited local schools to create a Peace Garden within their school.
Trees for Peace focuses on respect, tolerance, care for our environment and each other and the Peace Garden is a beautiful area with trees, shrubs and other plants where students, staff members, and parents can meet to resolve misunderstandings, or just relax and enjoy the peacefulness of the garden.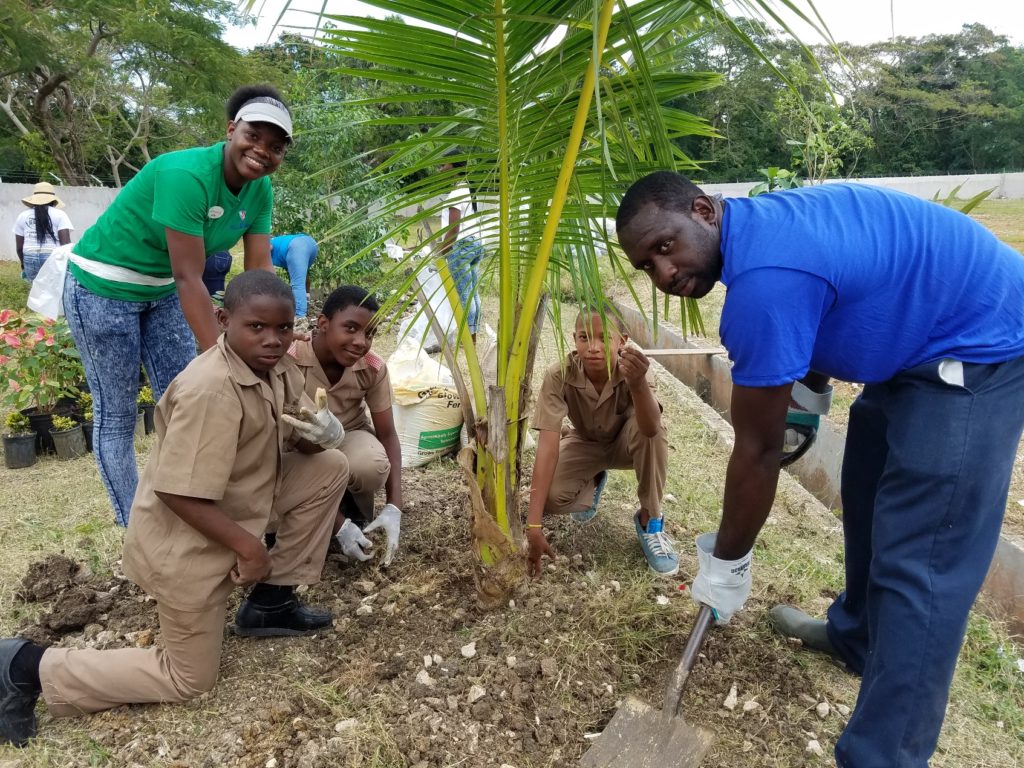 With Jamaica's crime rate reaching record numbers, a change in the mindset of youths and the teaching of proper conflict resolution has to be recognized as important elements in the fight against crime.
During the activity on Tuesday, volunteers from Sandals South Coast team also engaged young Peer Counsellors and Prefects at the school in 'Peace Talks' which explored better alternatives to resolving disputes in a non-threatening way.
Peace Day is celebrated on the first Tuesday of March each year with the objective of creating awareness among students and community members of the need for peace.