MONTEGO BAY, St. James- On June 27th and 28th, the Sandal Resorts in the Montego Bay region (Sandals Royal Caribbean, Sandals Montego Bay and Sandals Inn) in collaboration with the Social Development Commission St. James, will host a two-day training session at Sandals Inn for aspiring entrepreneurs from the rural areas of St. James. This workshop seeks to expose participants with innovative product ideas to methods of product development and packaging.
Participants will undergo practical training of creating cosmetic and nutraceutical products such as herbal soaps and lotions, body wash, and scrubs, natural deodorants, herbal creams, ointments and supplements among others guided by experts of the Bio-tech Research & Development Institute (BRDI), followed by a theory-based session of drafting business plans, models, budgets, marketing plans and more.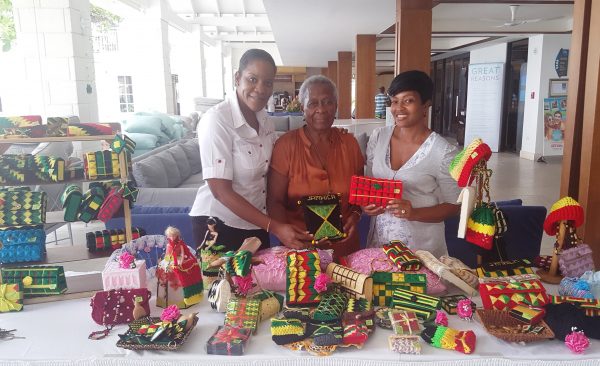 "We (Sandals) look forward to continuing our long-standing partnership with the SDC as we are commissioned to maintain sustainable opportunities for job creation and growth. It is our hope that with much guidance and support, some of these merchandises will be able to compete on the global market," noted Sandals Resorts Regional Public Relations Manager (Montego Bay), Khadine Daley.
This is one of numerous avenues that have been inaugurated by the Sandals Resorts to assist with prospects for wealth creation which have benefitted over 100 business-minded folk for the past four years.
As the Sandals Resorts (Montego Bay) and SDC seek to extend this opportunity to persons with an array of business concepts, application forms are currently available at the SDC Office (1a Albion Road, Montego Bay, St. James ) for interested persons to complete. For further questions, contact the Local Economic Development Coordinator at 952-6814 or 838-8924.