In the world of business, competition among brands benefits the customers and at Sandals Negril, competition among departments benefits the team members. The resort wrapped up its interdepartmental quiz recently and the combined team of landscaping and security (Landsec) ousted 13 departments and walked away the winning team.
Apart from bragging rights, trophies, excursions gift cards, and cash prizes, each team member also earned a wealth of knowledge beyond the Sandals brand but also extended to history, current affairs, and other subject areas.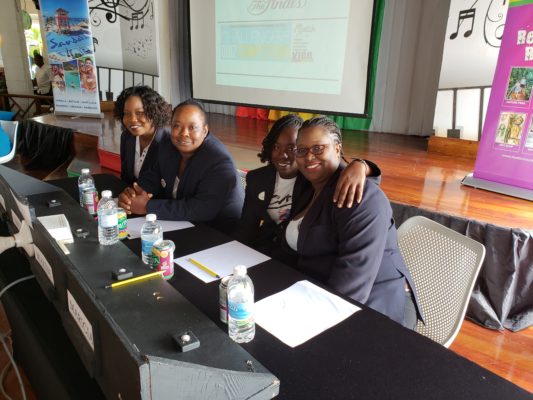 Keitho Nembhard, Learning and Development Manager at Sandals Negril shared that the quiz competition is a fun and exciting training tool that has proven to be quite effective. He stressed that it is important for team members to be knowledgeable in a variety of areas given the nature of the hospitality and tourism sector.
"The purpose of the quiz was to build on creative learning and development tools. The topics selected were in keeping with local and international affairs and most importantly hospitality trends. These things add value to our team and causes us to understand what's happening in our industry and beyond," he explained.
After 10 rounds of matches, the Landsec team went up in a grueling finale against the previously undefeated Loyalty and Travel team. It was indeed a nail-biting culmination as both teams were head to head before the pace changed in the buzzer section.
Scores of team members and resort guests came out to see which team would walk away the victors. While it was evident that most persons were rooting for the Landsec team that was said to have been the underdog, the Loyalty and Travel team remained undaunted.
Maxine Henry from the landscaping department and captain for the Landsec team said she was nervous but believed her team's preparation would work out favourably.
"We spent a lot of time studying but we were very nervous. At one point the team became so nervous that it almost took us out, me included. I remember just saying to the team, 'let's get it together guys' and we just made the decision to put aside the fear," she said.
There were a few deliberations when the match ended. You could hear a pin drop as the competitors and spectators waited with bated breath for the final scores to be announced.
Pandemonium took over the mainstage area of Sandals Negril when the host declared Landsec as winners. The intense competition ended with guests and team members applauding the training team for putting on one of the biggest team member engagement activities on the resort.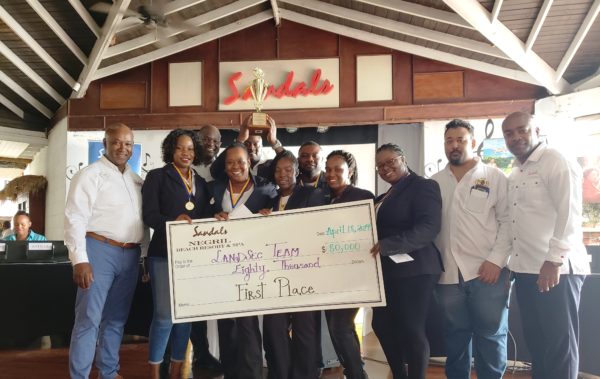 Prizes were sponsored by Jamwest Adventure Park, Chukka Good Hope, Mystic Mountain, Jungle Night Club, Margaritaville Negril and of course, the cash prizes were courtesy of the Learning and Development Department at Sandals Negril.