When Sandals Negril guests Hector and Pamela Cooley signed up for one of the Sandals Foundation's Reading Road Trips three years ago, they had no idea that going into schools and interacting with the children would be the start of a long-lasting, impactful relationship with the Green Island Primary  School.
In early September, the Cooleys donated 12 laptops to the school as part of their quest to help inspire hope in children on the island.
"We went into some of the schools in the Negril region and we were shocked. We realized that what children back home in America take for granted, the children here could really use.," Cooley shared.
But it was not just about that. The Cooleys shared that some of the things they saw that connected with them emotionally and they could not shake the feeling of wanting to help.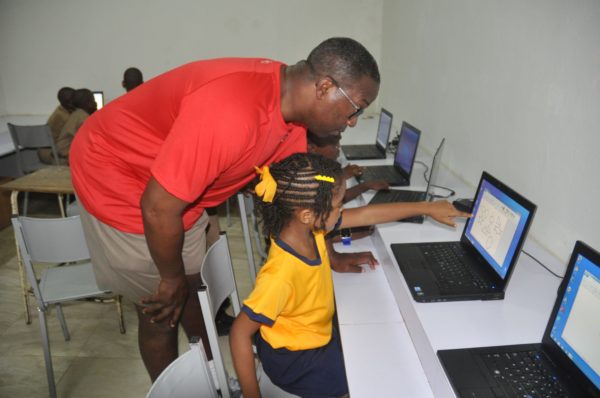 "Some situations really touched us and opened our eyes to the help that we could provide."
Green Island Primary was brought to their attention by an employee at the Sandals Negril and since then, they have been in constant communication with the school's principal, Vascianna Moseley.
The school, which consists of over 600 students and is one of the top performing primary schools in the region, was evidently in need of the machines especially with the government implementing the use of computers in the new curriculum. Moseley shared that the gifts were timely and relevant.
"We are extremely grateful to the Cooleys for their kind contribution. We were in need of these laptops. They have not just enhanced the look of our library but have enhanced the overall learning experience of our students. The impact that these machines will create will not just stop at our current students, the effects will be far-reaching," he said.
Even with 12 laptops issued, the Cooleys do not plan on slowing down anytime soon.
"We are going to always be in communication with the principal, the Sandals Foundation and Jermaine Jerry who introduced us to the school and we explore how we can continue providing assistance," Cooley said.
Regional Public Relations Manager at Sandals Negril, Jervene Simpson said that partnering with guests is always a welcomed gesture.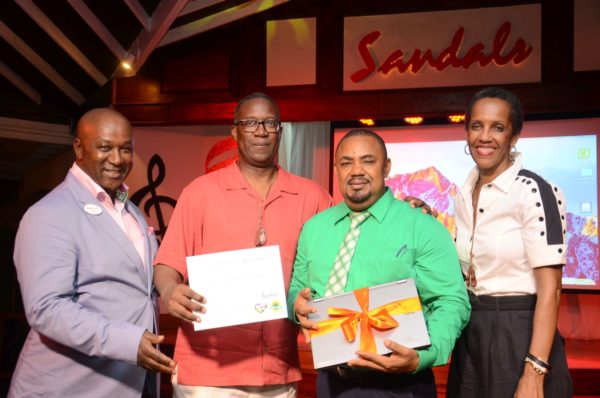 "The Sandals Foundation is always honoured to partner with our guests and we work hand in hand with them to ensure that their plans for the donations materialize. We have a great relationship with the schools in the region and we are always excited when they get well-needed help. That is why the Foundation exists," she said.