The Sandals, Beaches and Grand Pineapple Negril BempowHERed movement recently assisted eight young females to honour empowering women in their lives as part of the resorts' International Women's Day activities.
The BempowHERed movement geared towards highlighting the awesome impact of females in the communities and also encouraging continued growth and success of women through inspirational sessions, training initiatives and entrepreneurial support; staged an Instagram video challenge.
This offered youngsters between the ages of eight and 16 years the unique opportunity to honour women in their lives by sharing video stories under the topic "The woman who empowHERs".
Of the scores of videos submitted, eight contestants made it all the way to the finals and were hosted along with the women in their videos to a luncheon and award ceremony at Beaches Negril Resort and Spa.
Each finalist walked away with school packages courtesy of the Sandals Foundation and the empowering females received gift packages courtesy of the resort's Red Lane ®Spa, Beach House, and Snapshots.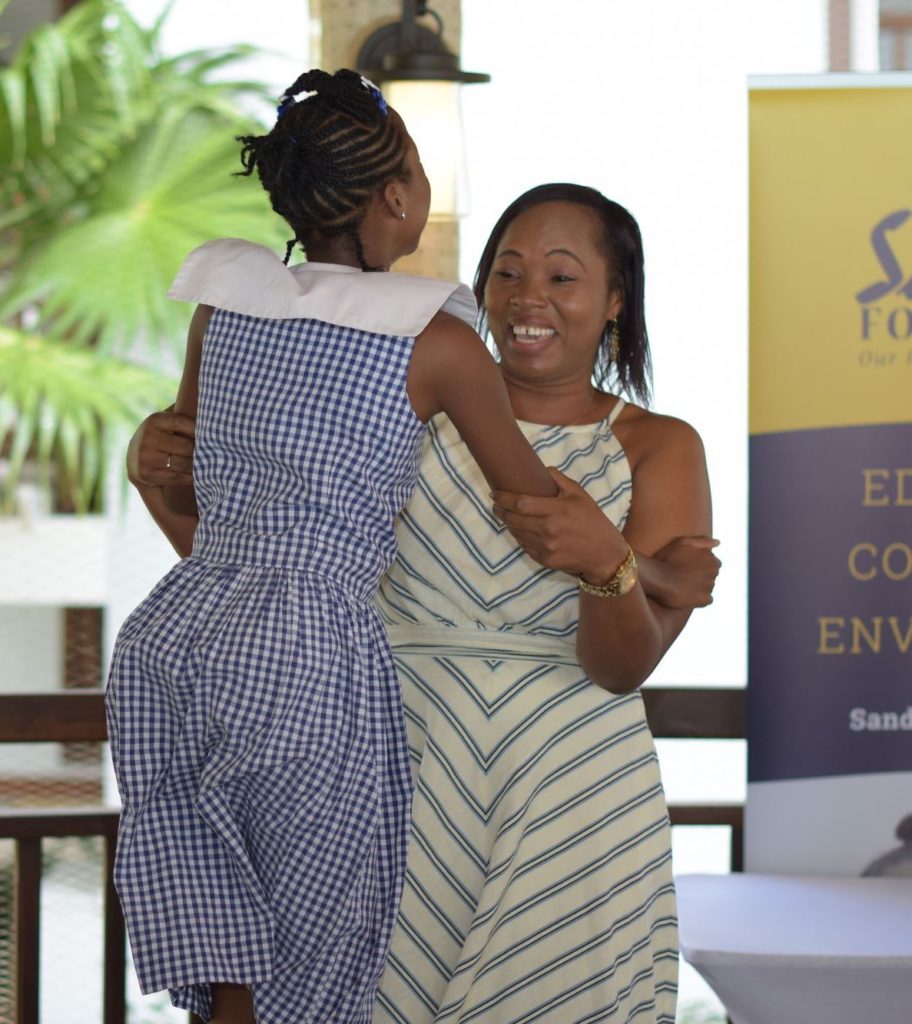 The top spot went to Jada Lloyd representing Harding Hall Preparatory School. She was awarded a Samsung Galaxy cellphone. Young Jada spoke about her mother Monique Garrison who is her biggest motivation.  "My mother inspires me the most when I see her working hard every day to achieve what she wants. Being a single parent is a struggle but mommy never gives up. She studied while working a full-time job and still found time to help me with all my school projects and homework. I feel so good to give mommy this gift because she's done a lot for me all her life and she deserves all these great gifts."
She shared that she also gets to give a gift to another great female because the cellphone she won will be given to her cousin. "She is in high school and doesn't have a phone, she does really well in school and I think she deserves it."
Ms. Garrison was gifted with an entire day of relaxation at Sandals Negril complemented with a 60-minute spa treatment at the resort's award-winning Red Lane® Spa.
Danielle McKenzie from Mount Airy Primary and Infant School in Westmoreland walked away with the second top prize, winning for herself a Samsung Galaxy Tab Elite. Her teacher, Toushaine Berry, also won for herself an entire day of relaxation at Sandals Negril along with a 60-minute spa treatment at the resort's award-winning Red Lane® Spa.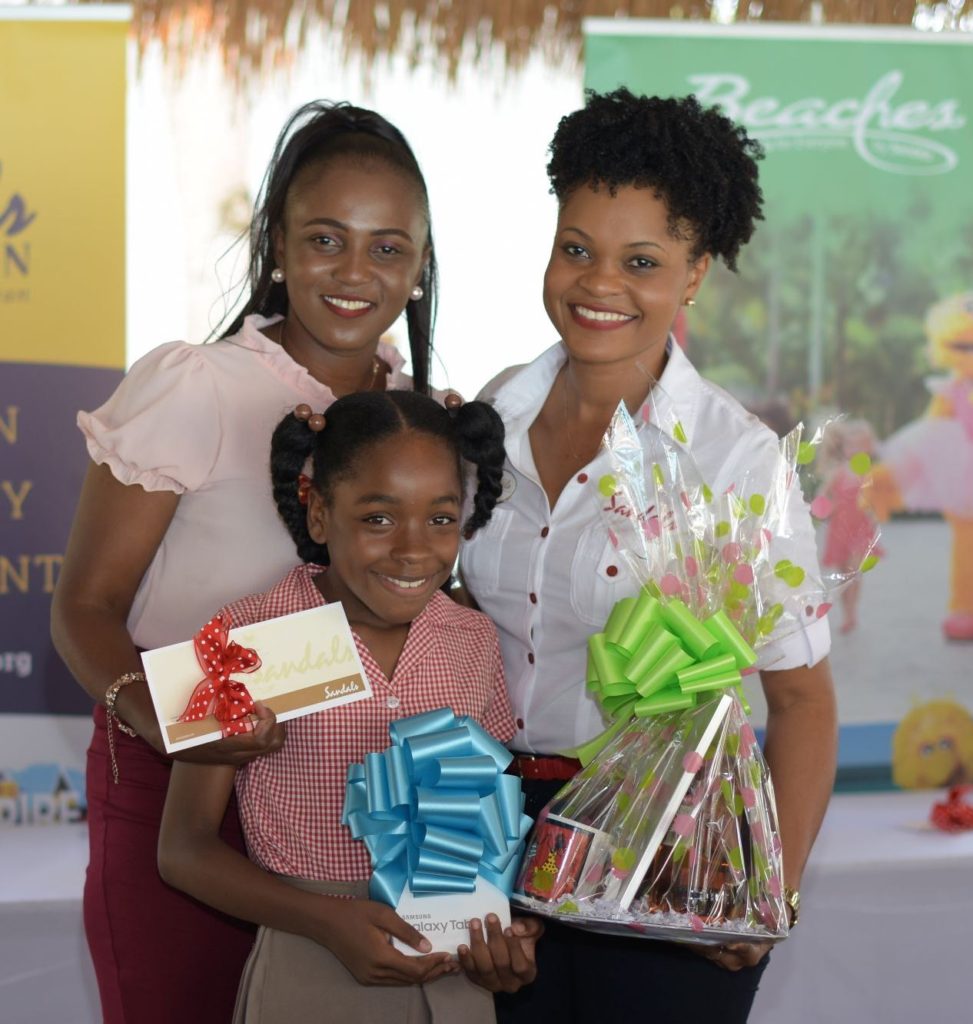 "This competition really inspired me. I've worked with Danielle in Festival Competitions and she continues to make me proud. When she actually did the video I wasn't aware. I was told by a teacher that she did the video speaking about me being the woman who empowers her. I felt really good to know that someone looked up to me and saw me as their motivation. I'm excited and I can't wait to enjoy my prize."
Regional Public Relations Manager at Sandals, Beaches and Grand Pineapple resorts in Negril Jervene Simpson was impressed with the videos submitted.
"It was such a heartwarming experience to have received and reposted those videos on our @bempowhered instagram page. Our aim for this competition was to create a platform that would help our youngsters to say 'thank you' to the females who impacted them. You could see how much they wanted to express their love and respect for the women they considered strong, talented and empowering and we are happy to have played a part in making that happen for them."