Last week, The Sandals Foundation and Sandals South Coast extended their Earth Day message of protecting our species to students of Kings Primary school in Westmoreland with an educational trip to the Jamaica Zoo in Lacovia, St. Elizabeth.
During their visit to the nine-year-old zoo and in keeping with this year's theme, the students, teachers and resort Environment, Health and Safety (EHS) Guardians were exposed to over 22 different wildlife species.
For student Nasha Patterson, the visit to the zoo was quite thrilling. "It was a great experience; we learned many things about the animals that we didn't know before and I really enjoyed interacting with the Amazon parrot."
President of the Sandals South Coast EHS Guardians club, Sani Smith said the experience was also an eye-opener. "Sometimes we get so busy with our daily lives and activities that we fail to realize just how much of an impact we have on the environment and how closely linked the causes of our activities are to the rapid reduction of plant and wildlife populations," she said. She referenced climate change, habitat loss, poaching, deforestation and the use of pesticides as some of the top issues.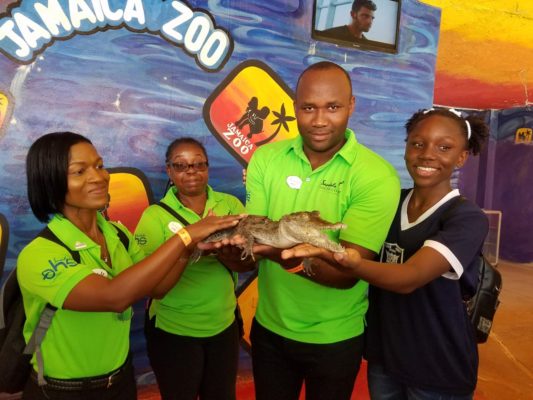 Through collaboration between the Sandals Foundation and the EHS teams, resorts across the Caribbean were able to bring light to these causes and host a number of symbolic activities in celebration of Earth Day 2019.
Celebrated on April 22nd in more than 193 countries around the world, Earth Day is an event that aims to demonstrate and promote environmental awareness and call for the protection of our planet.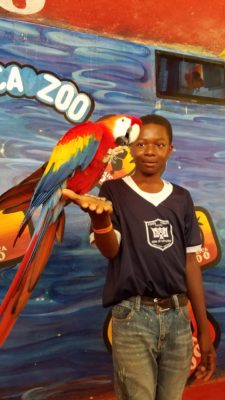 Earlier this year, as the Sandals Foundation celebrated its 10th anniversary, it made a commitment to engage some 100,000 persons in environmental conservation over the next 10 years. This would include spearheading field trips to protected areas like the Jamaica Zoo and providing opportunities for the Environment, Health and Safety teams on resort to share their wealth of knowledge with students and educators while actively promoting the integration of environmental education into their lesson plans.