Over 1 million radio listeners across the United Kingdom (UK) got a touch of Jamaican hospitality when six UK-based radio stations broadcast live from Sandals Montego from June 13-22. The event was made possible through a partnership with the Jamaica Tourist Board (JTB) and Sandals Resorts International and aimed to boost Jamaica's visitor arrivals from the UK. Over the one week period, the radio presenters and crew were given tasters and teasers of the luxury-included products and services at Sandals Montego Bay.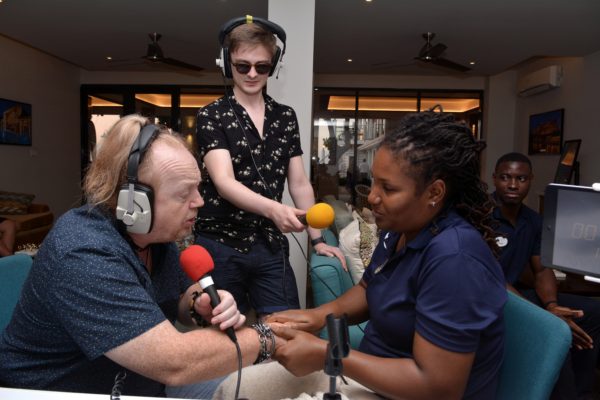 Through tours organised by the JTB, they also experienced some of the best attractions on the North Coast including the Chukka Adventure Park at Good Hope Estate and Appleton Estate in Trelawny. They experienced the night tour of Rosehall Great House in St. James as well as the popular Dolphin Cove and Dunn's River Falls In St. Ann .
The radio presenters shared these experiences during  live broadcasts from Sandals Montego Bay in an effort to encourage persons Durham, Yorkshire, Southampton, Ireland and other regions in the UK to visit and experience Jamaica's hospitality.