Some 100 managers and supervisors from Sandals Montego Bay, Sandals Inn, and Sandals Royal Caribbean have been set on a path of transformation after undergoing The 5 Levels of Leadership training developed by renowned American author John Maxwell.
Delivered by the Sandals Corporate University in partnership with Jamaica-based company Building Opportunities for Leadership Development (B.O.L.D.), the leadership training programme aims to redefine and refine the leadership culture at Sandals Resorts International, by aligning the culture into one that is coherent with the company's foundational vision and core values.
The programme entailed resources, discussions, practical activities and certification to help leaders understand how their personal values impact their growth and how they can use their positions to positively influence the teams they lead.
Training and Development manager at Sandals Royal Caribbean Tracey Shortridge, said she has noticed a boost in the morale of managers and supervisors who have undergone the training.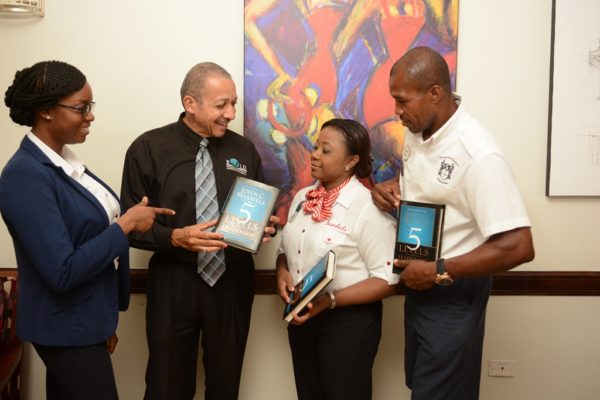 "Our managers say the knowledge provided has helped them to understand themselves and their colleagues a lot better and some say they have already started to integrate what they have learned into their work," Shortridge explained.
She added that a boost in the morale of managers will benefit Sandals Royal Caribbean, which has over 500 employees and like all other Sandals resorts, is heavily dependent on strong leaders to make the resort successful.
"At Sandals, we take leadership training very seriously because we have many teams which are only as effective as the people who lead them. Our company has also been named the world's best all-inclusive resort 22 years in a row and to maintain that standard, we need the best leaders who are adequately equipped with knowledge such as that entailed in The 5 Levels of Leadership training programme," Shortridge commented.
For Environment, Health & Safety manager at Sandals Royal Caribbean Shaville Lowther, the training programme provided simple and practical ways to become a better leader.
"The suggestions on how to become a better leader didn't seem impossible to achieve and so I am eager to start putting them into practice. It was really effective and provided great insight. I believe everyone who did the training feels motivated to become a greater leader," Lowther said.
Lowther's sentiments were echoed by Rev. Baldwin Powell, the Director of B.O.L.D and chief instructor of the John Maxwell's The 5 Levels of Leadership training programme.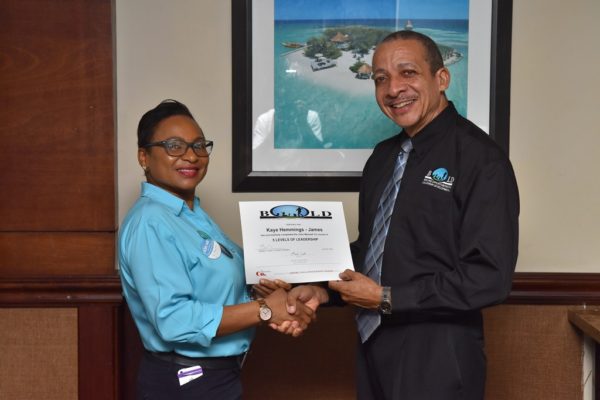 "As a former Sandals General Manager who worked with the group for 20 years, it's been my inestimable pleasure to see the Sandals teams that have undergone this training, fully engaged, energised and excited by the simplified and insightful material presented. It connects individuals with principles and core values that have permanent and fundamental worth that will impact their lives in this career and beyond," Powell noted.
He said Sandals Resorts must be commended for investing in its team members in a way that enhances not only their professional lives but their personal lives as well.
"The managers that participate in this programme get to keep books and materials that they can draw on throughout their careers and even apply to their personal lives. It is not often that you find companies investing this much in their human resource," Rev. Powell added.
He believes many other organisations in the tourism and education sectors could benefit from John Maxwell "The 5 Levels Of leadership" training programme offered by B.O.L.D.
"This leadership course is a holistic and life-changing one. It helps leaders to understand that the level at which they operate determines their influence and effectiveness and it identifies the different levels of leadership, their upsides, downsides, the best behaviours for each level and so on. It's training that could really transform some of our organisations in Jamaica," Rev. Powell said.