In this installment of Our Stories, Statistics Manager, Mr. Roy McPherson shares his journey from struggle to success. For many people, Jamaica is pictured as an island paradise – white sandy beaches, a beautiful and vivacious culture, rich and wholesome food, and attractive people. And while that image is not far from the truth, if the lens is focused on the inspirational stories of ordinary Jamaicans, you'd find a sharper, richer and truer image of the Jamaican experience…this is Our Stories!
Meet Roy McPherson – Statistics Manager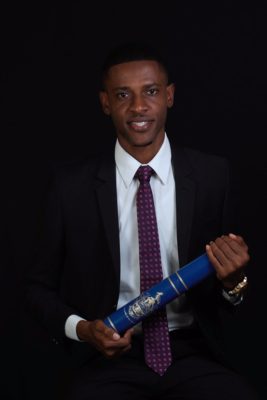 From nothing to something is a phrase commonly used by many, but Mr. McPherson has truly been the epitome of what this phrase means as he battled numerous challenges life presented during his early years characterized by negativity; having no role model to emulate, illiteracy and what appeared to be a dimmed future ahead.
However, Mr. McPherson transitioned from being unable to read at age 13 while attending the Seaford High School then to a becoming a beaming honour student at the St. George's College then matriculating to University.
'Change is feared by many and embraced by only a few' is another quote which describes the life story of this unsung hero who has tapped into his true potential and embraced all that is associated with stepping away from mediocrity. Think about the Lotus Flower, a beautiful fauna grown only in dirty, murky waters; the unpleasant growth process of this Lotus Flower is reflective of the fact that you do not have to become a product of your environment. Mr. McPherson, like the Lotus Flower, has debunked the myths of being the product of a negative environment without role models to prove that there's good, in fact, greatness when you evaluate and harvest the potential that lies deep within you, with the guidance of the Most High of course!
Describe where you grew up.
I grew up in Soho District, St. Thomas, an extremely poverty-stricken community characterized by matrifocal homes. Smoking was a predominant characteristic of the community as well. Men were always on corners boring holes into their palms.
Who did you grow up with?
My mother and my twin brother; my Father died while we were young.
I'm sorry to hear about your father's death. Did you have a male role model?
No, no role models honestly, because my father was not a part of my life because he died while I was young. No male figures or role models in general mainly because of the environment which I was in which did not value education, values, and attitudes necessary for development. There was no future to aspire to; nothing to keep me from becoming my environment per say so I really didn't see the need to embark upon journeys which would change my outlook on life itself and strive for success.
You also lost interest in school at a very young age. What happened?
Well, honestly, it's the lack of a role model in my life. No one to say,
'hey this is possible you know. You can achieve this or achieve that or you can do this and make a change in the world you know.'
As I previously mentioned too, the whole environment in which I grew [up] had a devastating impact in the sense that I could not visualize my future self being something more than a corner boy nor could I aspire to be like someone who I looked up to because quite frankly there was no such individual there. My mother was always busy with her job so that motherly push toward greatness which most children would receive, I didn't receive such so school for me was a holding area for a few hours, I didn't recognize the valuable role it played.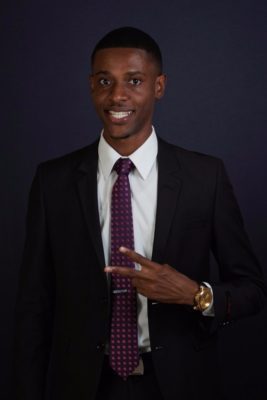 Describe your early years of high school.
Those years were really, really rough, I was in what they would call the dunce class. There was a prevalence of exploitation there where men from outside would come in and charge us money to use the bathrooms and take our lunch monies away. If you were one to pay up without trouble, you would be defended to the max by the extortionists. It was a very aggressive environment; boys fought teachers with machetes and brought guns to schools as well. At one point, I was caught up with a group of friends who were addicted to coke. In first form, my average was 40 [percent] and others looked up to me which shows you how bad the academic climate was.
Wow! What prompted the change?
A former primary school teacher of mine looked into my book one day and saw the poor penmanship and my inability to read and comprehend. A wave of embarrassment overtook me because the usual reunion with a former teacher entailed showing off how much one had improved and how well one is currently doing. As she skipped through, my mind raced back to all that I had been doing, well, not doing; not trying to learn to read sooner, not working on my penmanship, not focusing, not trying to make the best of myself. At first, I thought to once again blame it on the environment in which I grew then suddenly a breastplate of maturity clothed my mind then eventually my actions. I knew what I was supposed to be doing but didn't even make the effort to do them and that time, in my mind, reflecting on my actions and choices made all the difference and that was where I took it upon myself and taught myself to read until I began to really focus. My average simultaneously climbed till I was transferred to St. George's College with a seventy plus average.
Absolutely motivating! Describe how attending George's changed your outlook?
When at George's, I realized that I could be anything at all I wanted in life. Never knew there was more to the world. Growing up in a confined environment, my visions were limited; then moving from there I realized while at George's that dreams and visions do have the potential to become reality. So much so that my average climbed from the 70s to the 80s and 90s 'till I even became an honour student winning 6 awards in the two years I spent there.
Splendid! Where did your Christian walk begin?
It seriously began in University where I realized where God had brought me from; being exposed to and indulging in drugs at an early age, neglecting the various opportunities which would have been presented given that I was focused in school among other personal battles. Overcoming all of this, I owed it to God Himself for saving and delivering me.
How did University help to mold you?
Again, I realized that I could achieve any and everything I put my mind to. There were people significantly smarter than I was which served as a motivation for me. I studied really hard and became the top student of my major, winning all the awards and even being nominated for the valedictorian. I moved on to doing my Masters, where again, I graduated top of my class, was awarded honours and received the award for the area of studies I pursued. I was also the second VP of the honour society and was quite active in my church life as well as carrying out outreach missions and other activities.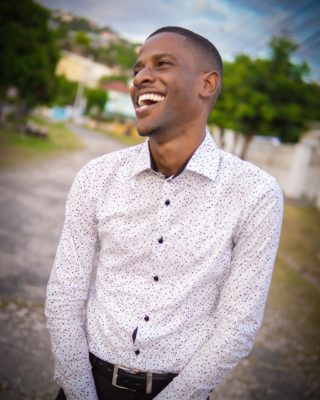 Sublime! How would you motivate others who are struggling with issues you struggled with?
I would say keep fighting, keep pressing. Exploitation will come especially when it comes to young professionals but keep fighting and so many different opportunities will come. Most importantly, change your environment. The more you hang around nonproductive people you will be the same. Change your space. 'When you change your mind you can change your reality'
Great advice Roy! Thanks for sharing your story with us.