In the cool hills of Rock Hall St. Andrew, you can find children as young as three years old learning and having fun with each other and adults teaching and looking out for them in various ways. The Rock Hall Basic School will be the recipient of funds from the inaugural staging of the Junior Chamber International's Night of the Stars Benefit Concert that will be held on February 24, 2018, at the Kingston 10 Sports Bar and Grill. The fundraising event is set to assist with the reconstruction of the school gate and perimeter fences.
"The reconstruction of the gate and perimeter fences are very important for the safety of our children and staff members because it prevents unauthorized people from entering the school compound," says a member of the school board and Junior Chamber International National President for Jamaica, Dwayne Gayle.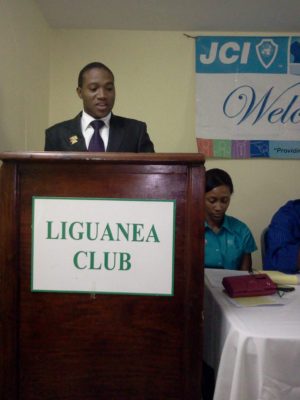 Mr Gayle describes the condition of the gate as old, noting that it has not been reconstructed in years. "It has a lot of rust and needs to be repainted. The perimeter is partly secured with chain link fences". The Red Hills Basic School was chosen as the first beneficiary for the fundraising event because it was founded by the JCI in 1976.
This will be the first event geared towards raising funds for the reconstruction of the school. Mr Gayle says as he stresses the importance of the event while encouraging the patrons, "not only is it a worthy cause, but the education of our people is very critical to nation building and children should be taught in safe environments".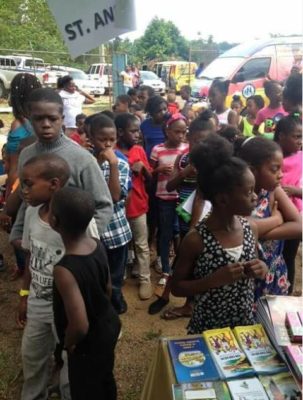 The parents and community members are very active within the school and usually, donate their time and labour when monetary contributions cannot be made. Plans are being made by the school board to meet and discuss other ways to raise funds. JCI St. Andrew also hosts an annual fair at Rock Hall Basic School to assist with back to school items for children. Community members also benefit from free medical checkups at the event.
The Night of the Stars Benefit Concert is sponsored by Kingston 10 Sports Bar & Grill, JFK Music and Wow Moments. Tickets are $800 general admission and they will be available pre-sold at Kingston 10 Sports Bar & Grill, Music Mart and at the Rock Hall Basic School. Admission will be $1000 at the gate.