The Church of Jesus Christ of Whitehouse, in collaboration with Sandals South Coast, the Western and Southern Regional Health Authorities and the National Health Fund will host a one-day free health fair for residents of Whitehouse and surrounding communities on Saturday, July 22, 2017  at the Whitehouse Community Center.
The health fair, under the theme Spring into Health-Wellness for Life, opens to the public at 10am. Among the services to be offered are eye screenings, blood pressure and blood sugar checks, heart tests, immunizations, back to school medicals and medical check-ups from gynaecologist, pediatricians and other medical practitioners.
Over 300 persons benefited from the health fair when it was held for the first time in 2016. "The health fair was a huge success last year and as such we decided to make it an annual event due to the overwhelming response from community members," said Pastor Lesma Lawrence. "We are also cognizant of the fact that many persons who are in dire need of medical attention may not be able to afford it so this health fair will fill a very important gap."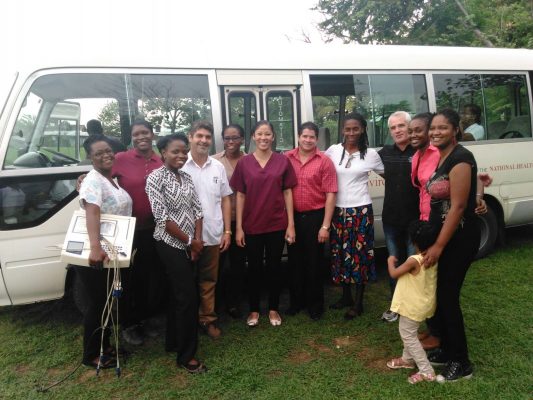 The team from Sandals South Coast have also expressed enthusiasm about the upcoming health fair. "We [Sandals] are always looking for ways in which we can positively impact the lives of those within our communities and to date we have spearheaded several successful initiatives geared towards this cause," said the resort's Public Relations Manager, Rochelle Forbes. "But the needs within our communities are great therefore it is always commendable to see other organizations take the initiative to make a difference and we are willing and waiting to assist as best as we can."
This is the first time that Sandals South Coast will be supporting the event.