After taking a long hiatus from livestreams, Jamaican broadcaster Ashleigh-Ann Mowatt announces the return of her show, Reason with Ash, which is being rebranded as a current affairs talk series.
The show, which was exclusively live-streamed on the Jamaicans.com Facebook page every Saturday, will launch in June 2022 and include new components – weekly live streams on Ashleigh-Ann's LinkedIn page, weekly video podcasts premiered on the Jamaicans.com Facebook page, and a magazine-style video podcast series on Ashleigh-Ann's YouTube Channel.
"My schedule has changed but my passion for telling stories and connecting with my large, growing community online has not so I'm returning with more content and more opportunities to connect with the people who have a genuine love for Jamaica," Ashleigh-Ann Mowatt explains.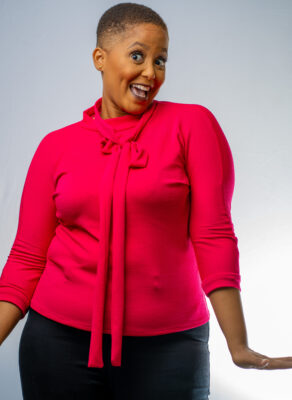 Reason with Ash will also include new segments covering trends topics in Legal Affairs, Personal Branding, Finance, Health, Education and Real Estate with notable experts in the respective fields.
The original host-to-audience conversations will continue to be the presentation style for the talk series as it provides a space for viewers to shift the one-sided perspectives frequently shared online about Jamaican news, add context to talks about recurring incidents in Jamaica and widen the general understanding online about Jamaican life and the history of the island.
"While I understand the need for filtering and editing offensive comments, Reason with Ash is maximizing on the power of the internet to break the superficial wall between the audience and the host so that Jamaicans all over are comfortable participating in frank and genuine conversations about issues affecting our development," Executive producer, Ashleigh-Ann Mowatt explains.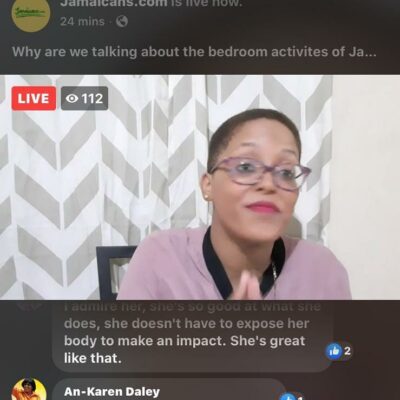 A pilot of the Reason with Ash series is now available on Linkedin for playback. Viewers are encouraged to follow and turn on post notifications for Ashleigh-Ann Mowatt's pages on Linkedin, Facebook and YouTube. Also follow Jamaicans.com Facebook page, the first online distributor of the Reason with Ash show.
Watch the full promo video now!
About Ashleigh-Ann Mowatt
Ashleigh-Ann is a freelance journalist, broadcaster and manager of LW Caribbean (publicly traded as Live Well Jamaica) a registered media and digital branding company that offers quarterly training programs, internships, courses, and digital branding solutions for small groups and individuals who desire to improve their communication skills and digital media literacy.
In the space of 7 years, Ashleigh-Ann has helped over 100 university graduates and entrepreneurs to position themselves as authority figures and influencers in their respective industries in Jamaica, Trinidad and Tobago, and the United States. Prior to working for LW full-time, Ashleigh-Ann held several executive positions in media; a former programmes supervisor at Zip 103 FM, former Editor in Chief of Wealth Magazine, and executive producer of two weekly youth programmes on ROOTS FM.