In this installment of Our Stories, St. Thomas farmer Michael Morgan shares how he found a fulfilling life when he decided to give up life in the fast lane … For many people, Jamaica is pictured as an island paradise – white sandy beaches, a beautiful and vivacious culture, rich and wholesome food and attractive people. And while that image is not far from the truth, if the lens are focused on the inspirational stories of ordinary Jamaicans, you would find a sharper, richer and truer image of the Jamaican experience… this is Our Stories!
Meet Michael Morgan – Farmer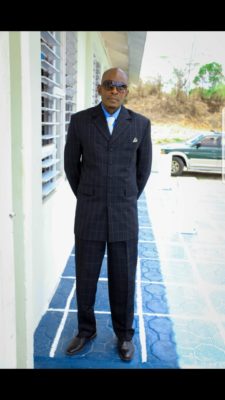 Micheal Morgan was born in Tivoli Gardens, and at the age of eight he moved to Eleven Miles Bull Bay where he resided for most of his life. He attended Vauxhall Secondary before moving on to St. Andrew Technical High school, where he left an accomplished table tennis player and represented Jamaica in the under 20 table tennis match in Florida in the year 1988. After graduating from St. Andrew Technical, he migrated to the United States where he lived for around 10 to 11 years periodically. While in the States, Michael engaged in gang activity and went into the business of selling crack that eventually landed him behind bars on more than one occasion but as Michael got older the running around from the police, the selling of illegal substances lost its appeal and Michael wanted out. Around the year 2000, Michael got saved and today he is the father of four and runs a successful farm that he is very proud of.
Today we want to talk about your run-in with the law. What exactly was your run in? 
I don't even know where to start, this began around 1990, I think I was about 20 back then. I left South Carolina where I lived for a while and moved to California with some friends, we were hanging out selling crack. At the time it wasn't for gain, it just felt like the thing to do. While I was there (California) we got into some trouble, we got busted by the police and ended up spending about two months in jail. I got bailed out and was back on the street again for a while, I was in a different state where I ran into some more trouble, After that they handed me over to the immigration because by then my time had ended,  and I got deported, this was around 1992/1993. That was my early run-ins with the law, I stayed in Jamaica before I started selling weed and got into trouble again. I continued doing this for around ten years of my life, but with that kind of lifestyle, you are always running in and out of jail.
Where were your parents while you were in the States?
Well, my parents were here (Jamaica) while I was in the states, at least for a while; my mom would go back and forth because she had gotten married and was living in the States, so she would spend time here (Jamaica) and time there (America). For the most part, my parents were here in Jamaica.
And who did you live with when you came back to Jamaica?
When I came back to Jamaica I lived back into the family house, I pretty much grew up with my mom. So I lived at the family house until I was able to go out on my own.
Now that you are older and see the world differently, what do you think drove you down that path in life?
Well… I really grew up in what you call the ghetto and a lot of the guys from my community had left and went abroad, and they were into that kind of lifestyle. It seemed glamorous at the time, I kind of idolized them. They would come back, drive the rent-a-car, and the big chain, and money and the girls; so that was the pull at that time. It was just like I said; just the 'thing' to do. So I think that's what really led me down that road, I saw a lot of my friends leave and when they came back, it was just glamorous at the time so as a young man and like most of the young people, they would tend to gravitate towards that if you don't have the proper role model and the right person to influence you in the right path. You can easily fall victim to that kind of lifestyle.
Was there ever a time while you were selling drugs, you got tired of it?
Well at first no, it was closer to the ending when I really left, before I really just got tired of going to jail, and running from the police and all of that. After a while, you just don't even want to deal with that anymore. You know, but it took me about ten years before I realized that, and when I did, I decided that I just didn't want this anymore. At first, it was good, I had everything at my disposal, but there comes a time when you have to just pack it up. For some people, it takes longer but for me, I just couldn't deal with it anymore.
So you would say that even after having everything at your disposal it was never fulfilling?
It was never ever fulfilling; I mean you get some form of gratitude but I wouldn't say I got fulfillment. You get money and all but after a while everything you have to do to get the money sometimes it feels like it just wasn't worth it. So I guess that's what it really boils down to at the end, it wasn't worth it doing what I had to do for the money anymore. It's like having a new car, you have it for a couple of weeks then it's just not new anymore, feels good for the first but when you get used to it, it just becomes ordinary.
How does having a criminal history affect you now?
Well having a criminal history it affects you in some ways, a lot of it is probably just stereotyping. People will stereotype you because of your criminal history, and just in general some people will look down on you knowing you have a criminal history. The most part where it affects me is now I'm not able to travel to the States because of that, and I have two children there so you miss out on the graduations and stuff like that, so that's the most part with my criminal history affecting me.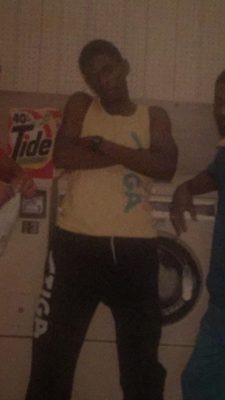 Do you use your life story to motivate, and be a role model for young men today?
I share my history a lot with young people in general, not just men. I don't know if I'm seen as a role model or not but I try to give words of wisdom, and try to point them in the right direction. Just to let them understand that there is more out there, you don't have to go the route I went, so I don't know if it's seen as a role model but I do a lot of that, in terms of sharing my history.
Is there any advice you would like to give to young men today?
Well, my advice to any young man growing up would be to try and find a positive role model, because sometimes as young men we don't have our fathers in the home or a male figure that could steer and guide you in the right direction.
Do you believe not having a strong father figure played a part in the direction your life took?
Well as far as not having a father figure, I actually didn't grow up with my father but he was always there and had always been a part of my life. I don't know if it made much difference, it probably did and truth be told maybe if I had that person at home to look up to and get the proper guidance it would have been different. So I would have to say it played a part in the direction my life took.
What is the most significant thing for you right now?
The most significant thing to me now? Well, over time my life changed and I started to appreciate the simpler life. I look forward to going to church now, I'd say Jesus Christ was that change in my life; so the most significant thing right now is Jesus Christ and my farm.
Thank you for sharing your inspiring story, Michael!