"Mental health is really what Motivate JA is built on," says founder Kyesha Randall. The former Miss St. James Festival Queen launched the Motivate Jamaica project as a parish initiative, with hopes of boosting youth development across Jamaica. "I am a lover of the performing arts," Randall explained and used her passion for the arts to attract the nation's youth through dance, song, and drama. In 2016, after competing and winning the Jamaica Festival Queen competition Randall's parish project developed into a national project. Today Motivate JA has allowed for an expansion of Randall's efforts; the recent launch of Mental Matters- an online workshop that provides support to Jamaica's youths and persons who might be struggling through the ongoing pandemic, and it has been a success.
The light is off for a number of promising national projects by former beauty and culture queens. Why did you decide to kick things back in high gear for your national project?
I don't believe the light is off, Motivate JA is geared towards mental health and emotional support. In a crisis like the one we are presently facing, Motivate JA has a responsibility to provide that emotional support to the persons suffering in this pandemic; where persons may have lost their jobs and providing for their family may have put a strain on their mental health. This wasn't so much as to kick things back in gear, but more of an attempt to create a space for them to talk and air their grievances, so persons could feel a part of, and not feel like they suffer alone. Again I don't believe the light is off, not for us at least, this is the time for us to evolve, and impact and though for other organizations, projects may be put on hold due to the crisis, this is the kind of situation Motivate JA was built to deal with. It may not occur as originally designed, we may not have face to face contact, but we have to operate because we may not go back to normal, but we have to go back to better. Mental Matters really wasn't about the project, it really wasn't about Motivate JA, neither was it about Kyesha …… 
The Mental Matters workshop was successful. What other activities do you have in the pipeline?
This question I love, and for me, it is still Mental Matters. With what I know now about mental issues, with the ever-present stigma attached to it, and the lack of many avenues out there to get help, not to mention the price of getting help. I have to try to fix or provide solutions to these said issues before moving on, it is not my aim to become so checklist driven that I jump to other issues before completely finishing the work of Mental Matters. As it relates to work in the pipeline I'm looking into doing Mental Matters school tours that are going to be so much bigger and better. There are some issues to sort through before we can take this on, but everything that is in the pipeline, and everything that is coming is to establish the main theme of Motivate JA which will be mental health no doubt.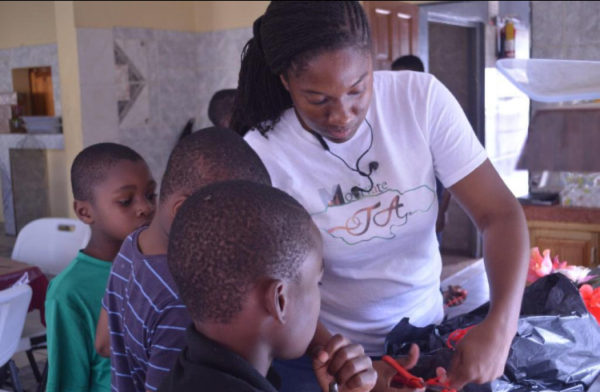 In its 4th year, what would you say are the major successes For Motivate Ja?
The major success of Motivate JA would be our high school tours. There was a long pause and during this time we kept up smaller projects such as beach clean-ups, we donated clothing and baby supplies to the children's homes, as well as Christmas gifts. We visited Hanbury Children's Home in Manchester and although we had visited in the previous year, 2018 has been the most successful for us.
And what would you say are your challenges?
Personally, my challenge is the next step, to find what next in this whole Motivate JA project. It can sometimes be… unsettling. Aside from my brother and his friend who are HD Klariti and Merrit, and have been the featured acts of our school tours, the next step is usually up to me.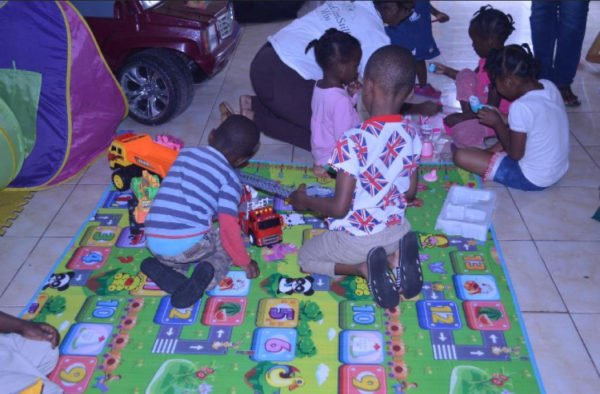 Let's talk about motivation. With all that is happening globally, what keeps you and your team motivated?
Something hard to imagine is that motivation is my challenge, but my genuine need to help, and my team of family and friends is what keeps me going. They keep me accountable to set plans and the results I bring to them in return keep them motivated. The feedback I get from them let me feel like yes we are doing something, and we are going somewhere. We motivate each other; it is the cycle of feeding off each other's energy.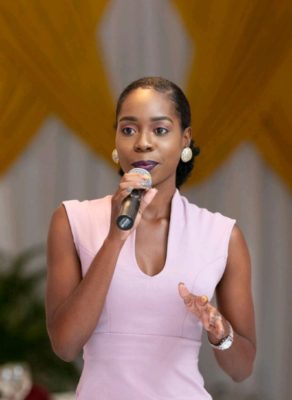 It is no secret that the pandemic has plunged the society into a financial as well as a mental, downward spiral; with the loss of jobs, hour cuts, and social distancing for a country of people who thrive on social contact. This issue has placed a strain on several individuals, and in this time Kyesha Randall through her Mental Matters project has sought to take on these issues with her online webinars.