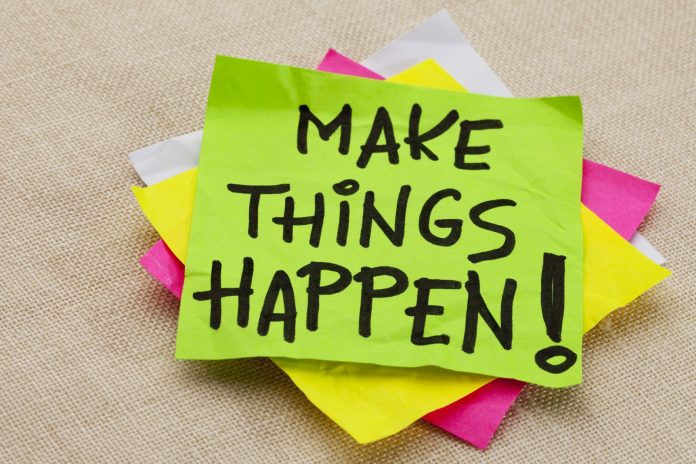 VOL. 1 | ARTICLE 1
---
In Jamaica, there are hundreds of community-based organizations (CBOs), many of which are not registered. Some people may say:
"It nuh really mattah if it nuh registah ENUH, bikaaa it a uplif di peepl dem". 
That is a good deed In their eyes, however, that is a conversation for our next article.
In this week's article, our focus is on three common traits of failure among CBOs. I have had the experience of associating and observing the operations of numerous communities across Jamaica since 2009. Majority of which are governed by females or merely children. Those were communities with common, everyday challenges: unemployment, single parenting, broken families, lack of proper infrastructure such as damaged roads and inadequate street lights, and security concerns. Also, some communities are divided by politics and the influence of dancehall music. Of course, as you read and began visualizing these challenges, you can testify to some of, if not all of these common concerns. Just like you, persons within those communities also have identified these issues and have decided to find solutions through collective or individual efforts. Among these are the religious groups that are steering a few towards divine blessings with hope of eternal bliss.
Although community members have tried to combat the challenges of their communities, these THREE facts remain unsolved even with the most educated persons among them.
THREE COMMON TRAITS OF FAILURE AMONG COMMUNITY BASED ORGANIZATIONS:
1: Lack of qualified and experienced board members.
Many argue that lack of knowledge and experience does no harm and that errors can be corrected over time however that notion of "over time development of knowledge and experience" is just adequate time for "the bad to get worse".
Not having the "What" is needed to "Make Things Happen" can be damaging to residents and communities because they will continue to fail, even if they started well. Now, imagine with me for a few seconds….You want to drive, but you don't know how to drive. You are so determined that one day you ask a friend for a quick lesson or two. As you get around the steering wheel, you began to think… what should I do now? Let's say your friend didn't tell you anything, what would you do first?
This example illustrates what happens when citizens are eager to solves issues in their own communities but they do not have adequate knowledge and experience or even professional guidance; somehow down the line, failure is a must. And this is not a general prognosis, it depends on the magnitude of the project. 

Therefore, it is important that a community-based organization is consisted of individuals who clearly understand its vision and mission; they must have some level of knowledge and experience in order to implement solutions that work.
2: Minimal Knowledge of Business Networking.
In many communities, it is the norm to "have a few links". Having this perception, many believe that it will "Make Things Happen". Of course, that is true, however, instead of feeding minds on a few links, change the way you think, view things differently, see it as "Business Networking".
According to www.businessballs.com, business networking offers a way to reach decision-makers, unlike a few links that maybe available to offer some cash or other support, just maybe. However, when you network with the business community or persons with business-wise interest, your community projects will be more effective, or rather, "impactful".
3: Project Planning, Implementation and Sustainability
You may agree with me on the point that if you ask, let's say 20 communities to submit about 5 projects each, although they may miss the deadline for submission, you will by no means get lots of project ideas. If you should gather that 20 communities to brainstorm on implementation, again, you will get lots of project ideas.
Now, how many of the 20 communities will you see endure this process? Let's consider the meaning of sustainability. According to Wikipedia, "to remain diverse and productive".
In all my years of experience with grass root communities, I realized that sustainability is their #1 challenge and in an effort to avoid this failure, they implement simple, easy-to-manage projects with short term implementation such as one day, three days, or where possible once a month or so. I'm talking about projects such as car wash, feeding programme, back to school initiatives, labour day projects, etc. In my opinion, this is not impacting the community. Here is my example of community impact. Now, imagine with me for a few seconds.
You always notice a man/woman sitting on the street corner who is always asking for money or something to eat, deep down you realize that he/she isn't a mentally challenged person. Moved with pity, you go through the list of contacts you have in your business network, make a few highlights, prepare a presentation, call a meeting, present your case as a project, then they gladly accept it and decide to sponsor the project. Now with all that professional and financial support, you take that person off the street, provide food, shelter and clothing, to an extent if needed, and seek out opportunities for that person to receive skill or academic training. In a year or so, that person is employed, lives somewhere comfortable with a radiant smile, strength and ability to testify and turn around to support others. "Oh my God" what a living testimony of game-changing journey!
You have impacted not just the life of one person, but as a result of that one, you have inspired many. Can you imagine the moment when that person turns to you, put his/her arms around you with a firm grip and gently say "Thank you, you saved my life" with overwhelming tears?
---
To avoid failure, it is necessary to analyze your community carefully, know the support you have, plan carefully, implement with precision so that you can sustain your projects.