In this installment of Our Stories, we will explore Shavane Daley's journey to realizing his dream of becoming a music producer. For many people, Jamaica is pictured as an island paradise – white sandy beaches, a beautiful and vivacious culture, rich and wholesome food, and attractive people. And while that image is not far from the truth, if the lens is focused on the inspirational stories of ordinary Jamaicans, you'd find a sharper, richer and truer image of the Jamaican experience…this is Our Stories!
Meet Shavane Daley – Music Producer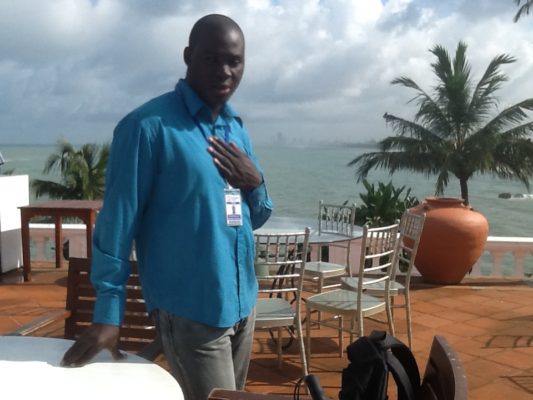 When most people think of Jamaica, one of the first things that come to mind is the music. Our island home is known and loved far and wide across the globe for our Reggae and Dancehall music. Similarly, Shavane has a soft spot for cultural and reggae music. The fact that he is totally blind does not stop him from making the right moves to pursue and achieve even his wildest dreams.
After completing his BSc with a major in Psychology and a minor in Entertainment and Cultural Enterprise Management at the UWI Mona, Shavane went on to earn his Master's degree. He finally graduated from university with a Master of Arts degree in Cultural Studies. Despite completely losing his sight at a very young age, Shavane still possessed the drive and the determination to not only be independent but also to make a positive contribution to society. As a result, he later went on to work with other people with disabilities at the Center for Disability Studies at UWI and as a Cultural Researcher at JCDC. His love for music and his three-year-old daughter are his two greatest motivations in life to date.
So Shavane, how did you lose your sight?
From what I heard from my parents, when I was three years old a family friend told my mom that they need to check out my eye because it looks like there was something wrong with it. So when she went to the doctor they told her that I had cataracts. Actually, they were doing a laser surgery to remove a cataract from my eye. From that surgery, my eye was damaged. According to the doctor, we had to do a major surgery to fix whatever the issue was. However, that surgery did not rectify the issue. My retina got damaged just the same. When I lost my sight, it was as a result of my retina being detached. When I lost my sight, I was 14 years old but it took over a two-year period to take place [in full effect]. So I did the first surgery when I was 12 and from that my sight gradually deteriorated.
Okay. I see. So it was after that you started attending Jamaica College (JC)?
Yeah, man. I was going to the Salvation Army school for the Blind before that because I was visually impaired then because of the cataract. However, because of the state of my eyes, I was not going to school consistently for three to four years. When I lost my sight in 2002, I was living in St. Martin with my mom. I started attending JC in third form. Funnily enough, I am what you would call a late bloomer. I didn't pass GSAT because I could barely see. I had a teacher at the Salvation Army school though who thought I was wasting away. She thought I had good potential. So she helped me to get into JC. I did an entrance exam to get accepted to JC in third form. I was much older than other third form students but I didn't care. I was just happy for the opportunity to make better of myself.
Great. So what challenges did you face as a blind student at JC?
The most challenging aspect of my life at that time was, in a sense, being a dependent. I had to ask people to read books for me. I didn't have a laptop at the time. However, it's not all the time that you will have people available to read books for me. You understand? In a sense, it's both good and bad because while I had people volunteering to read for me I met some great friends that I still have today. At the time though, if you don't get the person to read for you at a particular time you're in problems. You have to keep in mind that they had their school work to do as well. So I had to devise means and ways to get around those things like starting to study from early and ensuring that we get all the information early to keep abreast of everything.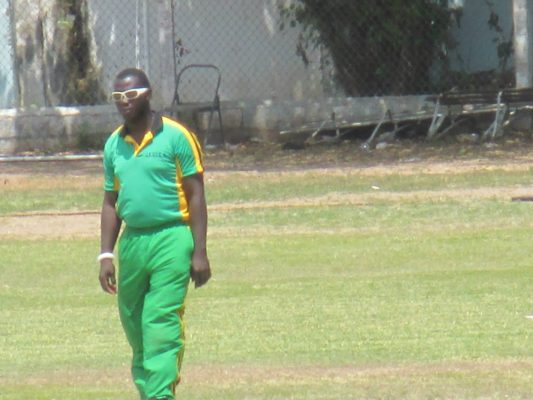 Understood. Shavane, give me a little bit of a background on your life in music.
So firstly, I am an artiste. I am a singjay. When I was going to school I used to write songs and so forth. So from there, I got the love for music. I had other visually impaired persons around me at the time who were doing music. They were creating beats. I actually still link with those same people to get beats. For example, Michael Sherman, he is responsible for a lot of big hits in the industry in terms of rhythms out there currently. For me, I would say I started in the industry basically in 2004. That was my entry. I started to take it seriously back in 2015 when I registered record label, BluePhlamez Records. That was when I decided that I was going to be a producer and not an artiste.
So you said you started out as an artiste. Why did you switch to being a producer?
Yes. I was writing songs and singing at school. Even while I was going to UWI I performed at UWI. I also performed at Disability Week and so forth. I wasn't getting much attention as it relates to airplay, though. I wouldn't say that I gave up on the scene, actually. I decided that maybe I could see if I could make it better for other people like myself by being a producer, recording their music, and trying to get it out there. With that also, I am a producer of a radio program. I have my own radio program on News Talk called Entertainment Trail. That is currently not running because they are doing some fixing up at the radio station. So there are no programs currently running on News Talk. Currently, though, I'm doing a spinoff program for it called Entertainment Trail Spotlight, which is aired on a radio station in French St. Martin in the Eastern Caribbean. The radio station is called Sounds of St. Martin 95.9
 Cool. That's great that you just put a positive spin on it after deciding not to be only an artiste. So since 2015 when you made the switch, how has it been on the other side of the fence being a producer?
Well, because of financial constraints I'm not really not rushing to do anything. I take my time to get the artistes to record the songs. I take my time to get them mixed properly. Actually, it took me three years to finish this project that I released last year. I wasn't really in any rush because I saw where a lot of producers, even big producers out there, send out what I would say is nonsense because it's not good production. So I just go at it at my own pace.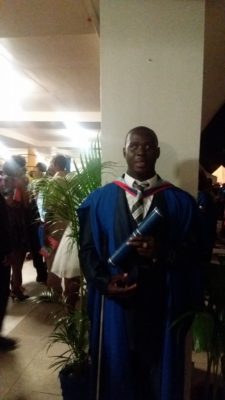 Right. Right. Sounds good. So tell me more about this album.
It's a various artistes album released on August 17, 2018. It's called One Culture, One Voice. You have 10 artistes including myself because I have a song on the rhythm as well. The rhythm was created by Askel and Congo from Vision House Records. So there are artistes from the Caribbean, the US, North America, and Africa on the album. So from Zimbabwe, you have an artiste called Poptain. He is a good artiste. I'm here thinking about doing a reggae album with him. He's very good. Then from South Africa you have the Zion Roots family. That's a group. They perform with people like Sizzla when they go to stage shows in Africa. Who else? You have Dactah Chando. He's from the Canary Islands. He's a Spanish reggae artiste. He does a lot of shows in Europe. He also released his Ancestral Album last April with his hit song called My Way. The beautiful thing with him is he did a song in Spanish and then he did an English version. Then there is Tasha T from Canada. Tasha T was nominated for the Juno Records Award in Canada. Then there is Nero Archus from New Jersey. Then you have Chorien from Connecticut. He's Jamaican but he's lived in Connecticut for years. So locally now we have Rally Banks. He was a part of Magnum. Then you have Nazz from Mandeville. Oh. Then you have TrixStar. She is from Germany. Well, she is originally from Iran but she has been living in Germany since she was two years old. Then you have me. My music name is Escallibah. The song that I did is featuring Kareen McClean. She is a Jamaican artiste.
Okay. Cool. This seems to be a very diverse piece of work. Love it. So what is the mood of the album? What should people expect when they go to listen to it?
Okay. So in a sense, what I tried to do with this is to show people that no matter where you are from, Reggae music is just music. Anybody basically can do Reggae music. It's not just for Jamaicans alone. It's a global genre. That's what I'm trying to get across. Reggae music is a global genre. In terms of the vibes, it's more of conscious lyrics and of course, you have a few love songs on it. It's a balance between conscious and love. That is really the type of music that I want to produce and put out there. Conscious, clean music. Not necessarily just reggae because I do dancehall as well. It just has to be conscious. It has to have a purpose. I won't just record any song like that just to get a hype. It has to have some certain substance.
Okay. That sounds good. It is important to keep what you do in line with what you believe. How has the reception been since you released the album last August?
Recently, I've been getting some plays. Someone even called me and told me that they heard it on Riddin FM which is a radio station in Westmoreland. It got played on News Talk as well and I know it's getting some airplay in Germany and New York. As it relates to sales, though, it's moving slowly. So I'm hoping that more people will check it out and buy it. It's a wonderful lovers rock vibe. Good Sunday music and great for when you're driving. More conscious people will like it. Well, people listen to Chronixx and Koffee now. So I think it will fit right in there. The songs are well done.
It does sound like a spectacular piece of work. This sounds pretty good. So Shavane, do you think that being blind has affected your work in any way?
I would say it doesn't affect me to do my work as a producer. For me, the only thing I would say is maybe an advantage is that I think it made me more patient maybe than some other producers. It allows me to think of more quality than quantity. Trust me.
Great. Sounds good. You see a lot of people out there who allow various forms of disabilities to hold them back. What would be your message to motivate persons with disabilities?
I would say that sometimes we think that our situation is the worst out there. Sometimes even people who are not even blind or don't have a disability is worse off than us. So I'm not going to say it's not hard but you have to have a sense of purpose where you believe in yourself. Although it is hard you keep on fighting. You understand? For me, it is not easy. I help to motivate myself by trying to find other stuff to do. I don't sit and wonder, "Oh, my God. Where am I going to get this thing from? Where am I going to get that from?" I try to create means to get whatever I need to achieve. You understand? I don't really sit down and cry, so to speak.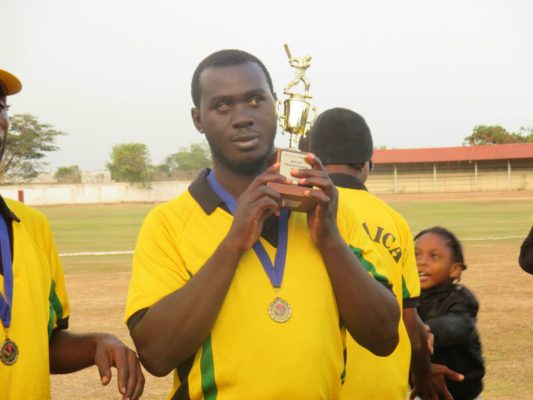 Awesome. What would you say is your motivation to just keep going every day?
My motivation is life, really. To just try to do something and accomplish, in a sense, what some people may say you can't do. You understand? Not to say it's just to prove someone else wrong but just to feel that sense of accomplishment in yourself. I have a daughter as well. So I  have to see what I can do to ensure that she gets everything. Not because I am blind and I have a child, doesn't mean that she is supposed to be struggling and going through the same thing that I went through. I am willing to move heaven and hell to make sure that she gets everything. That's really me, still. 
That is truly inspiring, Shavane. Are there any other projects that you are working on presently?
I do events and those things and I have a little business that I am running. The aspect of the business I'm focusing on right now is to create audiobooks. So, people who want to translate hard copy books into audio, they can contact me. They can reach me at bpaudiobools@gmail.com. That aspect of the company is called BluePhlamez Audio. I've also play blind cricket for Jamaica since 2006. I'm actually a member of the blind cricket executive board. When it comes to events, I do bingo tournaments. I also did a domino tournament recently for various disabled persons and that went off well. I actually have another one coming up in November. It will be an all-inclusive event. So for that one coming up, what I'm trying to do is to get so-called "normal people" to come out and interact with disabled people. Just to let them know that yes, we are disabled and we have our little issue but the world has not ended. We can do most of what you can do and even better. My events are not necessarily all about disabled people but I have to create an inclusive society for us because no one else is doing it.
Wonderful. You are truly a determined individual. Thank you for speaking with me today, Shavane. Interesting talk.
Follow Shavane on Facebook at Entertainment Trail and Shavane Escallibah Daley and on Instagram.