Last year Canada surpassed the US in additional air lift to Jamaica, with some 42,000 new air seats added for the winter tourism season.
While the Jamaican government remains keen in their pursuit of additional airlift from key markets, Sandals Resorts International is doing its part to keep those visitor numbers trending upwards with its 12th annual Sandals Canadian Winter Sizzle, a six-month promotion with two weeks of multi-station radio remotes geared at boosting Canadian visitor arrivals to Jamaica and to Sandals South Coast in particular.
The Sandals Canadian Winter Sizzle promotion continues to be the single largest Canadian radio promotion for Sandals Resorts.
"The Canadian market is a very important one for Jamaica and the Sandals Canadian Winter Sizzle solidifies our company's commitment to expanding the reach of our tourism product," said Adrian Whitehead, general manager at Sandals South Coast.
This year a total of 24 radio stations from across Canada will conduct on-air promotions during the fall/winter period between October 2018 to March 2019, representing CDN $2.2 million in promotional airtime. All promotions include a full week of live remotes from Sandals South Coast during prime radio slots with a combined listenership of 2.1 million Canadians. 
Radio hosts also took to social media with Facebook live feeds, tweets, Instagram and blog posts highlighting their Jamaican experience thereby substantially increasing the island's visibility in the international marketplace and reiterating that Jamaica is most definitely open for business.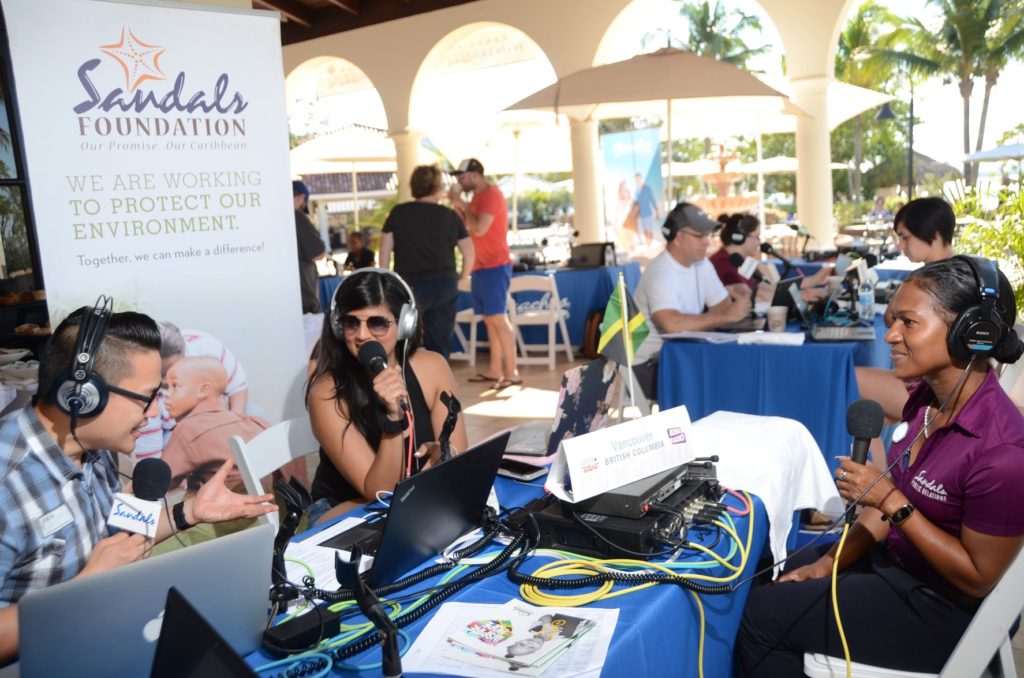 During the two-week radio remote, over 200 interviews were conducted with a cadre of Sandals South Coast managers and executives, who spoke to the luxury included offerings of Sandals South Coast and the innovativeness and founding principles that have allowed the Sandals brand to stand the test of time.
Also interviewed were representatives from Air Canada Vacations, Christine Faulkner and Marigold Frontuna. Tiffany Forstmayr from Island Routes® spoke about the bucket list experiences in Jamaica including the Island Routes® Catamaran Cruises which the radio hosts and their guests had an opportunity to enjoy during their visit.
Bianca Young, Environmental Officer for the Sandals Foundation, spoke about Sandals' commitment to environmental protection and community engagement. Sandals Foundation volunteers from the resort also took the radio hosts out to Kings Primary school where they worked along with grade 5 students to create beautiful environmentally focused bottle cap murals. Both these experiences were definitely standouts for the radio hosts.
Other standouts included the 5-Star Global Gourmet Dining experiences, many of which the hosts had a chance to sample during live displays and on-air interviews. They were also intrigued by the culture, the beauty of the island and of course the undeniable warmth of the Jamaican people.
For Marcy Mailloux, promotions director at Kiss 104.5 in Vancouver, this was the radio station's first time participating in the Sandals Canadian Winter Sizzle promotion.
"For our promotion which ran from October to December, we had our morning show hosts Kevin and Sonia give away four trips to Sandals South Coast during their game show Kevin & Sonia's Couples Academy and the feedback has been astronomical," said Mailloux. "Outside of a promotion we did once with Ellen DeGeneres, this has been the most popular promotion for our station [ever]. Apparently a lot of Canadians want to come to Jamaica."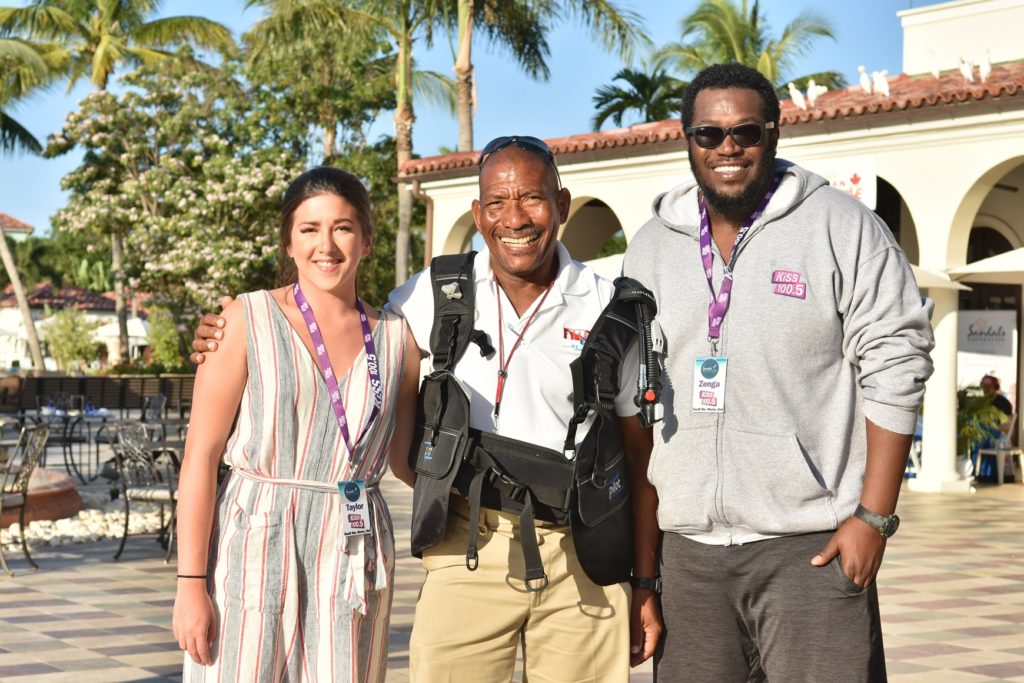 For the two weeks of radio remotes, over 50 prize winners from various provinces in Canada touched down on the sexy south coast with their favourite on-air radio hosts for some luxury-included R and R.
"Jamaica has a great product," said Mailloux. "Currently it's minus one degree celsius in Vancouver and in other parts of Canada it's minus 30, so to be able to get away to a warmer climate at this time of the year is great," she added.
Mailloux noted that the overall experience at Sandals South Coast has been amazing as well as the level of service. She also had many praises for the new and convenient direct flight out of Calgary to Montego Bay with WestJet.
For Melanie Leblanc of Ontario the Sandals Canadian Winter Sizzle was particularly special. Leblanc and her fiancé Jason Miller were one of two lucky couples who both won trips to Sandals South Coast from KISS 99.3 out of Timmins, Ontario.
"For years I've dreamt of having an island wedding and when I found out that I had won the trip to Jamaica, I was so emotional, I cried because I knew this would be the perfect opportunity for that wedding of my dreams," said Leblanc. Both Leblanc and her fiancé were very complementary towards the resort's staff particularly their on resort personal wedding planner and wedding team.
"We were thrilled to learn of the additional airlift out of Canada and are intent on doing our part to keep those numbers moving up and Jamaica on the lips of those seeking the ideal sun vacation," said Whitehead.