ASHLEIGH-ANN MOWATT
Marketing and Communication Consultant. Multiplatform Journalist. Social Entrepreneur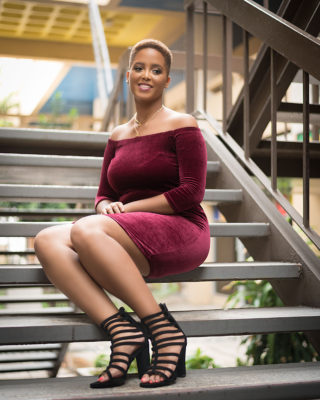 Ashleigh-Ann is the manager of Live Well Jamaica (livewellja.com) Blog. She is a trained journalist and a marketing and communication consultant. She has held several executive positions in media; she's a former Editor in Chief of Wealth Magazine, a former executive producer of two weekly youth programmes on ROOTS 96.1FM and a former associate with Transformative Communications Partners where she trained 30 police officers in radio broadcasting and audio editing skills.
Ashleigh-Ann has lent her marketing and communication skills to the redevelopment of the marketing program for a multidisciplinary rehabilitation centre in Jamaica.
She currently coordinates the programme schedule at Irie Vybz Radio, operates a wellness blog, LiveWellJa.com and contributes monthly articles to Jamaicans.com. With her multi-faceted skills and a genuine passion for her craft, Ashleigh-Ann is confident that she can bring a unique flair to any marketing plan which will essentially drive traffic and increase revenue.
– Website Development and Management
– Social Media Management
– Event Planning and Event Management
– Photo Shoot/Video Shoot
– Web Advertising and Content Marketing (Blogging, content distribution online)
– Market Research
– Production and Distribution of magazines/brochures/flyers
– Media Engagements (Media Interviews)
– Event Hosting
– Programme Mentorship for Radio, Television, Print (Assisting with the development and production of the desired media product)