Hailing from the parish of St. Thomas, Kasheem Lawrence is currently a freelance social media manager and works full-time in the BPO sector. Born in 1996, she is the last of five children, spending most of her childhood in St. Thomas, where she later attended the Morant Bay High School. In pursuing tertiary education, she had enrolled at the University of Technology before transferring to the Edna Manley College of the Visual and Performing Arts, pursuing a Bachelor's in Arts Management. Even though she had to halt her studies due to financial constraints, she plans to return to complete her Bachelor's program.
Kasheem readily enjoys reading, singing, and dancing from time to time. This love is encouraged by her years spent being a member of the Nexus Performing Arts Company, a non-profit arts organization known for its powerful vocal and cultural performances. In addition to her love for the arts, during her years spent at the University of Technology and the Edna Manley College, she involved herself in student leadership year after year, participating in the Student Union at both schools.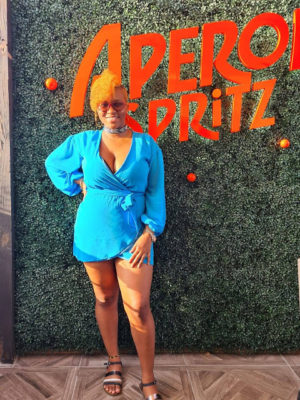 She values honesty, authenticity, and keeping good relationships with persons around her. She has said to be inspired by persons such as Daina Beckford and Hugh Douse. She admires that Daina Beckford, a fashion designer, goes against the status quo in a space that is very judgmental as she makes a name for her own. Kasheem also mentions her admiration of the creative director at the Nexus Performing Arts Company, Hugh Douse, of which she is a member. She is astounded by his passion for the arts and his overall creative ability.
As Kasheem has decided to join Live Well Jamaica, she aspires to be a Digital Media marketer. This stems from her love for digital media, interacting with people, sharing and posting content on several social media platforms. She also believes that as the world is changing and relying increasingly on social media, social media branding and marketing is important for any entity big or small. Kasheem hopes to use the experience gained from this program, along with her own to aid others to develop their businesses on social media.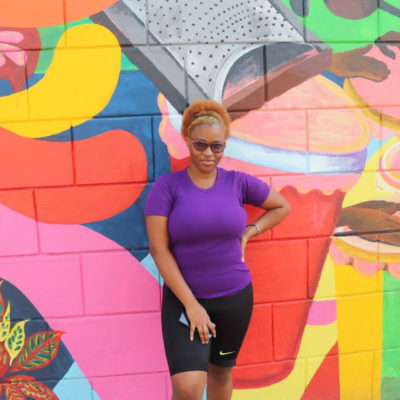 As she has had her struggle with mental health issues such as depression and anxiety from as far back as high school, Kasheem believes that caring for one's mental health is of utmost importance. She hopes to increase the spread of mental health awareness and expound on the need to take better care of it. In using her own experience, she hopes to encourage others to address their mental health issues. Aside from this avenue, she hopes to encourage the use of Art Therapy in addressing mental health and the stigmas associated with it in Jamaica.