On December 11, 2017, the Jamaica Conservation and Development Trust (JCDT) hosted a launch ceremony for the Blue and John Crow Mountains National Park (BJCMNP) 25th Anniversary. The launch, which also coincided with International Mountain Day, informed guests about the importance of the UNESCO Heritage Site projects and plans for the anniversary celebrations.
Mr. Robert Stephens, Director of the JCDT explained that the BJCMNP is home to a variety of unique plants and animals like the Giant Swallowfield Butter-fly, Jamaican Coney, and Jamaican Board.  Janice Lindsay, acting personal secretary of the Ministry of Culture, Gender, Entertainment and Sport applauded the JCDT.
Dr. Susan Otuokon, Executive Director of the JCDT talked about the activities planned for the anniversary.
Other guest speakers included Mr. Anthony Mckenzie, Director of the Environmental Management and Conservation Division of the National Environment and Planning Agency, Dr. Elsie Laurence-Chounoune, Deputy Resident Representative, UNDP and Mr. Vincent Sweeney, Representative, UNEP
Celebrations began on Saturday, December 9, 2017 with the Celebrity and Media Blue Mountain Peak Day Hike. The Christmas Breeze Family Funday was also held on Saturday December 17.
Other activities will include:
The Peak Challenge – January 27
Symphony on the Mountains: Abeng Tour, screening of the Queen Nanny documentary, ALL4BETA Drummers  – February 25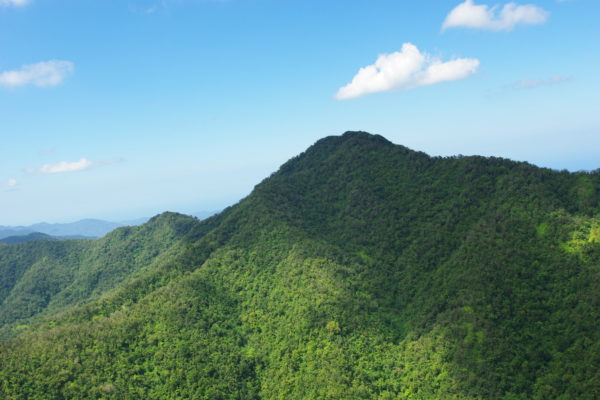 The Jamaica Conservation and Development Trust is a non-government organisation and registered charity is responsible for management of the National Park and World Heritage Site, working with several government agencies, Windward Maroon Councils, and communities.
 All proceeds from the National Park's Recreational Areas and tours return to the protection of the cultural and natural heritage of the Blue and John Crow Mountains.
To learn more about the Blue and John Crow Mountains, visit the website.