Jayvia Clarke is the 2018 Mini Miss Roots Fm Pageant Talent Queen. The 10 years old who represented the Rosetown community was crowned by her sister, who is the past queen, at the Olympia Crown hotel on Saturday, October 13.
The Mini Miss Roots FM Pageant Talent Queen competition started in May 2006 for urban-inner city girls ages 10 to 12 as a personal development programme. It gives young girls an opportunity to express themselves in a creative way and develop their skills in public speaking, general knowledge, and self-awareness.
The contest had eleven (11) beautiful young ladies that were first introduced to the audience by the host, Jody-Ann Beckford, but they had their eyes on Jayvia Clarke the moment she stepped on stage to introduce herself. Her smile, intelligence, poise, and personality caught the judges' attention when she presented her talent piece that was written by her sister.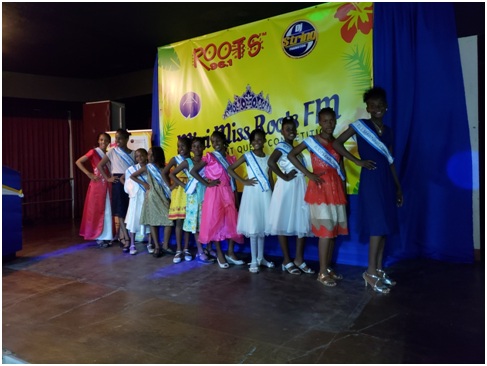 When Dwight Irwin announced Clarke as the winner, she quickly walked to the queen's chair, sat down with a huge grin on her face and tears running down her cheeks. She not only copped the first place prize of $50,000 plus gift items but she won best performance where she received an additional $10,000 and a gift.
Finishing in second place was Shaneiria Beadle who received $40,000 along with gift items and third place went to Akilah James who received $30,000 and gift items. James also won the prize for most cultural aware and she took home an additional $10,000. The two are from the Waltham Park community.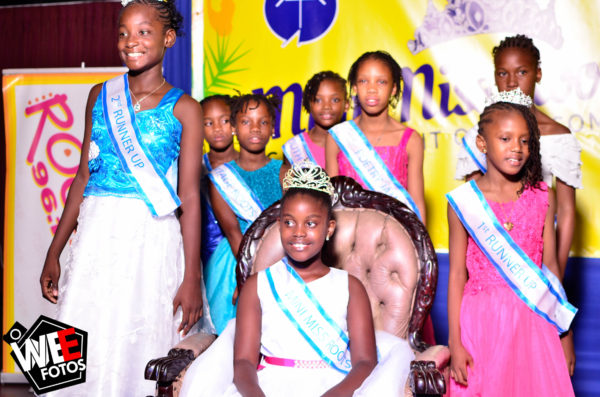 Other sectional prizes include most active in the community – Ayana James and popular vote – Annieka Dunkley. They both received $10,000 plus a gift. They also had most improved – Kericecia Brown and most disciplined – Michiko Brown as sectional winners.
The interesting highlight from the pageant was that another member of the Clarke family took home the trophy. In 2007, Tahera Clarke won the competition and in 2008, her younger sister, Kayan Clarke won. Now in 2018, the youngest of them, Jayvia, won the competition and was crowned by her older sister.
Entertainment was provided by Parka Jubilant, Lymie Murray and Monifa Goss while the event was sponsored by Roots FM, Dj String Promotion, Mustard Seed Communities, Goldmind Production, Live Well Jamaica, Cal's, Lasco, Boutyah Recording and On-time Taxi Service.