VOL. 1 | ARTICLE 2
"…I have written to you, young men, Because you are strong, and the word of God abides in you…"
1 John 2:14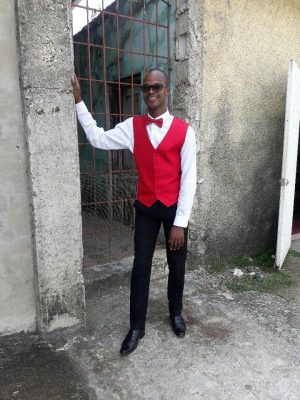 Brandon Clarke is located in Kendal, Hanover (Western Jamaica). Unlike other young people who are a part of civic and other community-based organizations with the aim to empower and transform communities, Brandon uses his time, effort and available resources to win souls for God.
In July of 2003, Brandon started associating with the Kendal Wesleyan Holiness Church and in September of that same year he dedicated his life to God and made a public declaration through water baptism. He was fourteen years old.
During an informal interview via Facebook, he described the challenges faced as he and other members seek to maintain the purpose of the church.
1. Why did you choose to be a member of the church?
I became a member of the church because of the holy spirit that drew me there. After a series of converts classes and bible study as well as the teachings,  I was then convinced that God has a purpose for me.
The sole objective of the Church is to reach the lost at any cost.
2. What are the challenges faced as a community religious group?
Our main challenge is inadequate funds; members who would normally contribute well have migrated. Therefore, we implement fundraising projects to help off-set our expenses. Through the church's administrative year from November to October, the different auxiliaries of the church would plan their events. To make this happen, we have an event each quarter, however, the major one for the church is Rally Night. Besides all of this, our regular source of income is through members tithes.
3. What major help does the church need to accomplish its monthly objectives? 
We need more working class members who will give to the ministry. We need support of other young people to help us share the word of God and to give their lives to him. In order to maintain membership, we do house calls to inactive members.
Currently, we have about thirty five adults and twelve young people. The numbers of adults varies from time to time.
THIS GENERATION OF YOUNG PEOPLE, THEY HAVE A LOT TO KEEP THEM DISTRACTED BUT GOD BLESS THE FEW WHO STAY COMMITTED.
We are a small community served by other churches and members of those churches are really committed. The history of this church goes way beyond my age, people come and people go. Although I currently attend school part-time, i have to be flexible with my full-time job, however, I was called for a purpose and with the help of God I am still in the race.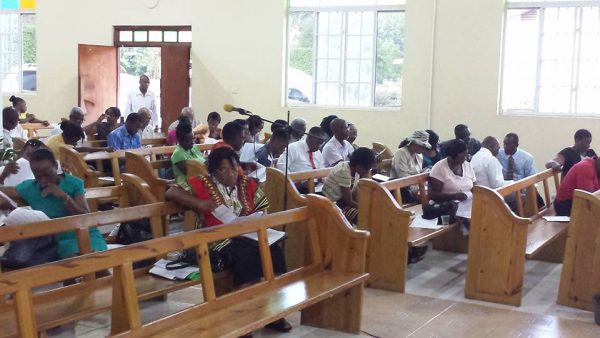 The Secretary for the church can be contacted at 1-876-463-9107 we also have a Facebook page at KendalWesleyan Holiness Church. The Pastor is Rev. Michael Cummings, he can be contacted at 876-583-0262.
---
SUGGESTED SOLUTIONS:
As explained in our previous article Make Things Happen, "…sustainability is their #1 failure". As a religious group, it is important to be very selective when deciding which companies to do business with. Also, connecting with the business community is not against divine laws and/or spiritual and moral practices. The Bible encourages us to calculate our expenses at Luke 14:28-30 New World Translation " 28 For example, who of you wanting to build a tower does not first sit down and calculate the expense to see if he has enough to complete it? 29 Otherwise, he might lay its foundation but not be able to finish it, and all the onlookers would start to ridicule him, 30  saying: 'This man started to build but was not able to finish".
Therefore, identifying fundraising events can be relatively easy, even with two persons. Here is a Module that you can adapt.
Step 1: Think of what you want to accomplish
Step 2: Think of the available resources you have at your disposal
Step 3: Think of who you are targeting and the nature of the event
Now think of networking. There are four popular towns somewhat close to Kendal. They are Grange Hill, Savanna La Mar, Green Island and Lucea. While other churches and groups may be requesting support from the businesses in these areas, you have an edge because you are trying to win souls, but your Approach is what will make it work. 
If you are having a Rally Night, then partnership is effective because this is not the norm for many churches. Now, partnership how? You have programmes to be printed, then ask for contributions or full sponsorship, in return, the company's logo will be included on the front or back page. Get a few other companies to showcase their businesses by renting table spaces. Try to get at least one popular guest artiste to support the night, this will bring additional persons to support the night. You can also get a company to sell you some kind of appliance at half price and then you can raffle that item. Make sure to hand out flyers for the company as a form of promotion and appreciation.
In all of this, do not get too excited so that you forget that what you are doing is to enhance the purpose of the church. Keep your mind fixed on the things above. Col. 3:2 New World Translation.