DUMFRIES, St. James- Residents of the Dumfries community in St. James last Friday came in groups of threes and more to take full advantage of the complementary services at the fourth staging of the Annual Health and Social Fair staged by Sandals Resorts (Montego Bay region) in collaboration with the Social Development Commission (SDC) at the Canaan Baptist Church.
Almost 300 adults and 150 children flocked the makeshift clinic to receive free basic medical care, back-to-school medicals, eye examinations, doctors' consultations and private counselling in nutrition and dietetics.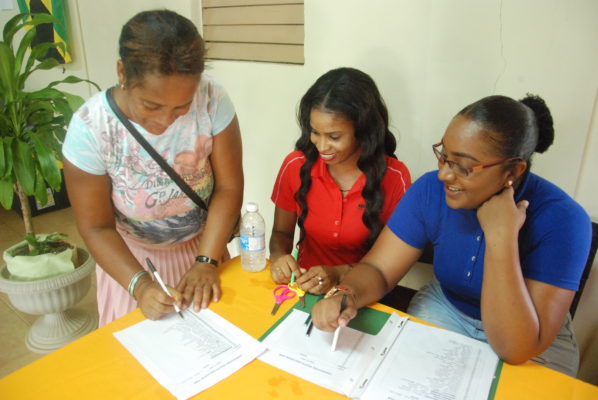 "We continue to implement this intervention each year because we know there is a need in rural communities such as Dumfries where the unemployment rate is below average and health services are unattainable both due to financial restraints and distance. This form of initiative is both timely and convenient as the beneficiaries begin to prepare for back to school," explained Doreen Chambers, field supervisor at the, SDC.
Medical volunteers from Hospiten, the Jamaica Association of Professionals in Nutrition and Dietetics-Ministry of Health and the Cornwall Regional Hospital all came equipped with their sphygmomanometers (blood pressure monitors), stethoscopes and scales to treat the registered patients.
"The volunteers were all extremely patient and amicable. It was a phenomenal day and we are so happy that Sandals and SDC decided to bring this much-needed initiative to our community," commened Elecia Mullings, a member of the Dumfries community.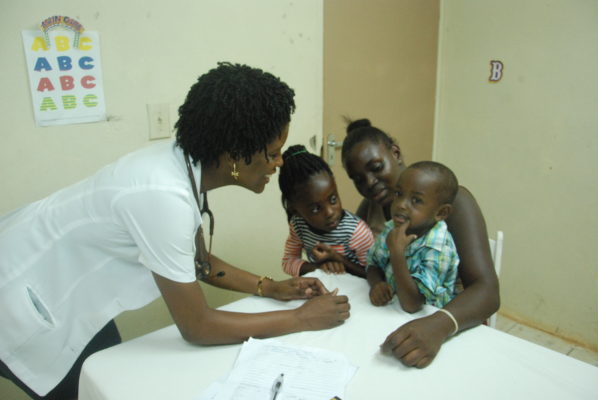 Other partners such as the Consumer Affairs Commission, Registrar General, Programme of Advancement Through Health and Education (PATH), National Insurance Scheme (NIS) and Jamaica Public Service Company (JPSCO) also set up booths to inform residents about financial and social protection and services that will prove beneficial and improve their quality of life.
Chambers mentioned that just as health services are important, there is also a need for these social services as well. Through these, residents may be ableto retrieve information, or register for programmes that can assist them in future.
Back to School Support
"This annual initiative is a multi-faceted one that encompasses all aspects of providing community development and opporunities for financial and social support. It was also important for us to included the Sandals Foundation who provided school supplies and learning materials to assist the parents with preparing for the new school term,"  said Ophir Gayle, regional public relations coordinator for Sandals Resorts in the Montego Bay region.
Gayle added that the donations made will benefit over 500 students within the community.
With its commitment to building communities and improving literacy among youths, Sandals Resorts in the Montego Bay region continue to seek out opportunities to assist at-risk and low income communities within the area.