Resort staff from Sandals, Beaches and Grand Pineapple Negril paid a lunchtime visit to the Hanover Infirmary recently, treating some 70 residents and staff members to a relaxing afternoon.
The close to 20 volunteers served and assisted in feeding to residents deliciously prepared meals. Residents also received gently used clothes, shoes, bed linen and towels. The team also interacted with the elderly, playing board games, and providing spa services to them. Many received head, neck and back massages from the Red Lane Spa therapists and other team members assisted with hair and nail grooming.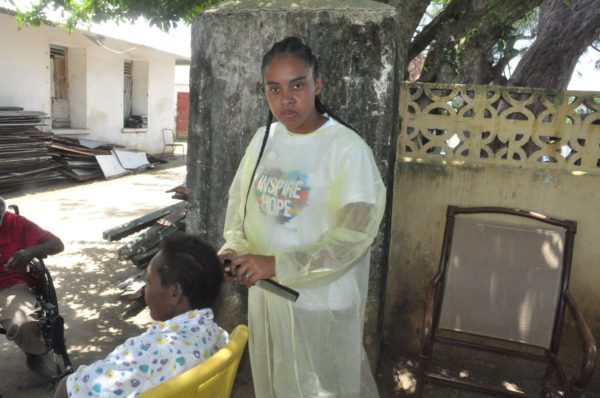 Many of the shut-ins expressed their appreciation to the team for making the visit to the institution an annual affair. One gentleman housed at the facility for a number of years, recalled the last Valentine's Day visit the resort paid them in 2016 and how much fun he had.
According to Tenise Haye, nurse aide at the infirmary, the residents really appreciated the gesture, "especially those who do not have family members visiting them. They were even more excited because they see the volunteers as family." She also shared that everyone commented on the lunch and how delicious it was. "I must laud the team for always remembering those less fortunate in society. The kindness shown to the infirmary over the years will never go unnoticed," she continued.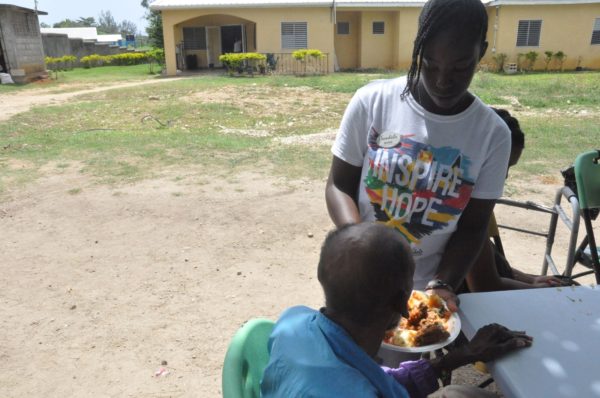 For Sandals, Beaches and Grand Pineapple Negril's Regional Public Relations Manager, Jervene Simpson, the visit was not done to only provide tangible items to the infirmary but to also spend some quality time with the elderly "Our team especially enjoyed trading stories with the residents. There was just laughter all around. It was a great day," she voiced.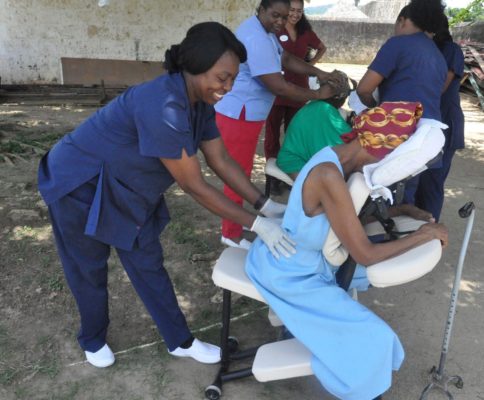 Sandals Resorts Negril continue to provide support to the Hanover Infirmary and other facilities catering to the underserved in society in keeping with the hotel chain's commitment to impacting lives through charitable projects and partnerships.