Each year hundreds of intelligent, young people from all walks of life with stars in their eyes and fire in their hearts apply for the Sandals Resorts International Management Trainee Programme. And each year a select few, those with that special something, are chosen.
The Sandals Management Trainee Programme is an intense two-year undertaking that allows young professionals an opportunity to be fully immersed in hotel operations and receive training in their chosen area. During this training they work in various hotels within the group after which they are called upon to fill management positions within the company.
Among the most recently selected management trainees is 22 year old Carnel Smith, a senior sales executive from Sandals South Coast who has been steadily working his way up the career ladder.
CHANCE ENCOUNTER
When Sandals South Coast Front Office Manager, Paulette Lewis came across Carnel; then an AMWAY sales representative working on a road show in Savanna-La-Mar, she knew she had struck gold.
So enthralled was the seasoned hospitality professional with the bright eyed, super convincing salesman that she immediately invited him to join her team.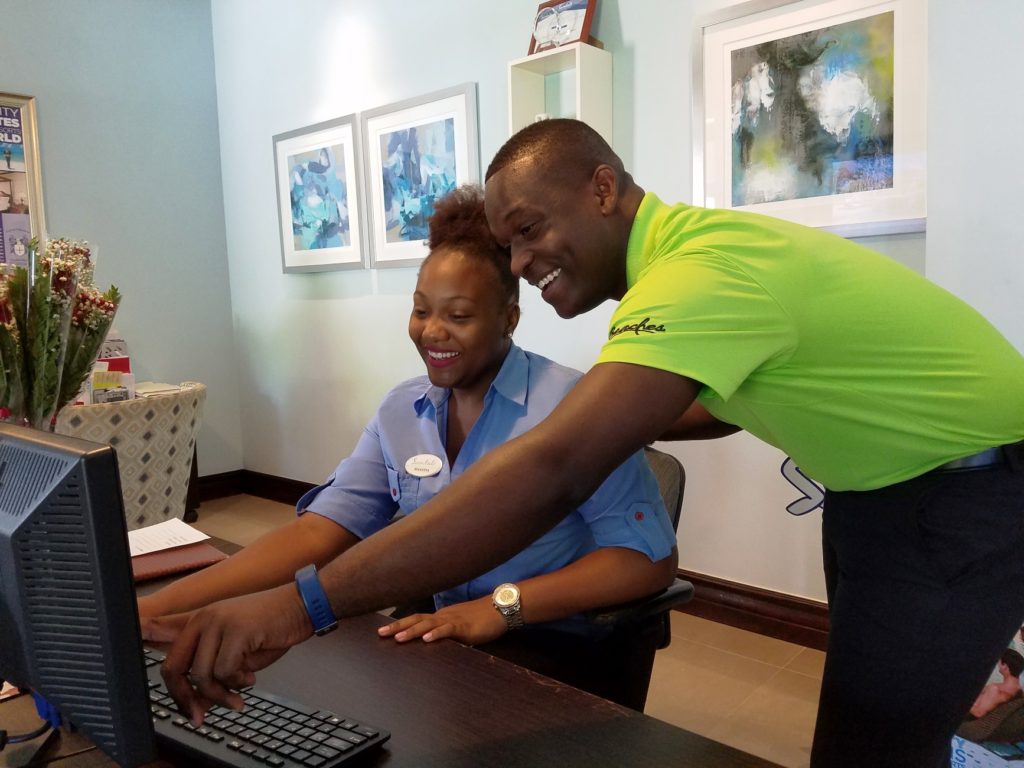 "I'm not one to be easily convinced, but Carnel managed to do just that," said Paulette. "I felt there was something special about him and I knew that if placed in the right environment there's no telling how far he could go."
That is how Carnel came to be a part of the Sandals team. "Actually at the time when I did the interview, there were no vacancies at the front desk and I started as a bellman," said Carnel. "I didn't mind being placed at the bell desk because it was more important to get my foot in the door. At the bell desk is where I discovered my passion and love for serving people and as they say the rest is history," he added.
Speaking of history, Carnel's isn't much different from that of many young men growing up in Jamaica today. He was raised in a single parent household with his mother trying her best to make ends meet on 117 Dalling Street.
"Life was difficult," said Carnel, "but my mother did an amazing job, and she made many sacrifices to ensure that my siblings and I never missed a meal or school. She taught us to always stand-out by being honest and dedicated to each task set before us."
Though Carnel admits that his life experiences have taught him to be humble, this need to be the best and be different has never failed to manifest itself in his life.
"I don't like comfort zones," he says, "I'm interested in growth and development and if that means moving out or on, that's fine as long as I'm moving forward."
Not only did Carnel move on to the front desk, he was eager to learn all the responsibilities of his department and then some.
But despite being a first-class front office agent, Carnel couldn't escape the thing he loved the most– sales
"I love sales and I love Sandals Resorts International and the opportunities they afford young people like me," said Carnel. "Ultimately I want to become a Business Development Manager (BDM) and I figured that the best way to get there is by becoming a part of the world's best sales team to gain the knowledge, exposure and experiences that any sales savvy individual should possess."
As a senior sales executive at Sandals South Coast, Carnel has gained tremendous exposure in not only maximizing on-resort sales but also in building strong relationships with travel partners.
With his outstanding performance and support and under the tutelage of award-winning Resort Sales Manager, Simone Grey, Carnel has also helped his team become a resort sales team of the year.
"Now it's time for me to challenge myself even more ," said Carnel.
As a management trainee, Carnel will receive a truly holistic learning experience that encapsulates the varying cultures of the Caribbean as well as a broad spectrum overview of hotel operations from teams of seasoned hospitality professionals.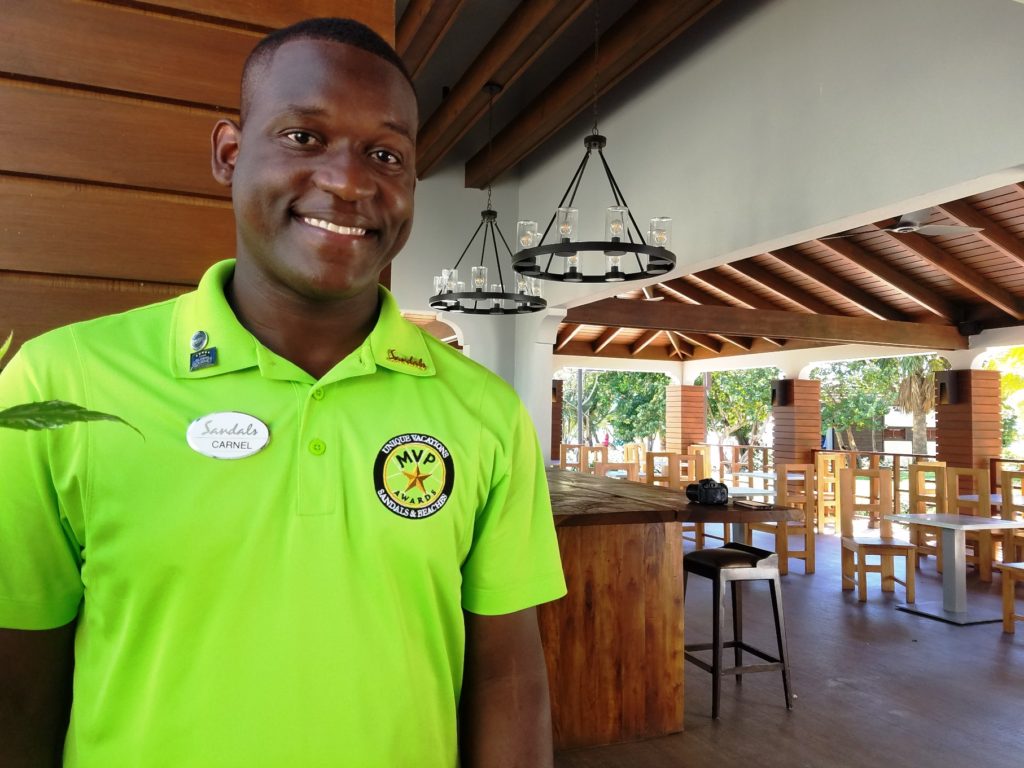 "I believe that if you want to become the best, you have to align yourself with the best," said Carnel, "so I'm in this programme to learn everything I possibly can and to garner the necessary skills I need to become not only an avid hospitality professional but a great leader," said Carnel.
As one of only a few young men from 117 Dalling Street who have somehow avoided the wrong side of the law, Carnel also has some things to prove. "Imagine being told over and over again that 'yu nah come to nutten,'"' he says. "That above all else has been my greatest motivation and I'm on a mission to prove all my naysayers wrong while aspiring to inspire."